This post may contain affiliate links. See our privacy policy.
Raise your hand if you don't have a crappy couch or chair you can't afford to get rid of? No hands up? Everyone has that less-than-desirable piece of furniture that you can't afford to ditch — but it makes you cringe every time you look at it. An affordable slipcover would be the right next step for you, if only you could find one that wasn't super blah.
The big challenge with slipcovers is that they're either more expensive than buying new furniture or they're just boring. Sure, you could pick up a cheap slipcover at Walmart, but the options there are very utilitarian. They serve the purpose of covering up your old chair or cheap couch, but they don't meet your style needs. And that doesn't work, so you end up settling for the old, overused couch because you don't want to buy a new one.
I get it, because I've been there. No worries, because I found a selection of cute and affordable slipcovers that'll make you smile when you walk in the door.
Affordable Slipcovers That Look Cute Too
1. Bold Pattern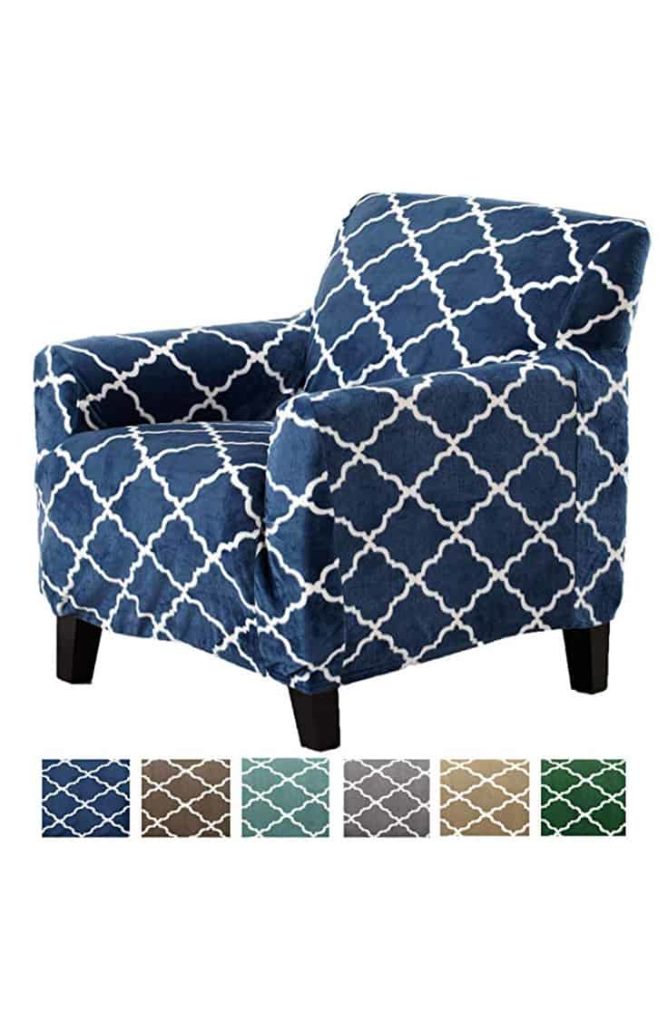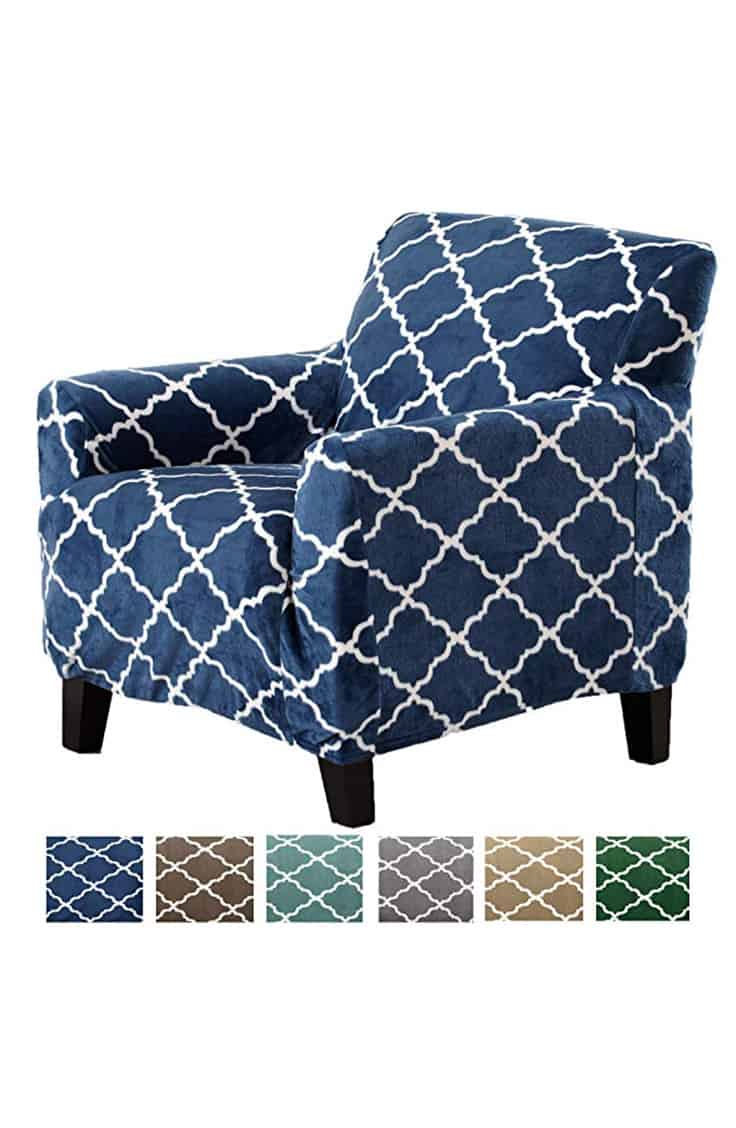 Great Bay Home has a fun selection of slipcovers available on Amazon. The retailer has strong ratings and this product qualifies for your Prime free shipping too. Spice up your favorite living room or bedroom chair with a velvet plush, patterned slipcover in a bold color for just $40. It slides over your furniture without straps and wraps around the bottom with an elasticized edge. This piece is also machine-washable, which is a must if you have a dog or a red wine habit.
Recliner, loveseat and sofa slipcovers in the same style are also available.
2. Color Block Sofa
If your couch isn't completely thrashed, try a slipcover that only covers the seat, back and arms. This is a great hack to add texture and color to your living or family room. And if you can cover up the chocolate stain at the same time, even better! Try Surefit.com for this style of couch slipcover — prices start at $55 for the sofa size. Side note: Surefit also carries organic slipcovers that you can recycle.
3. The Two-Piece Variety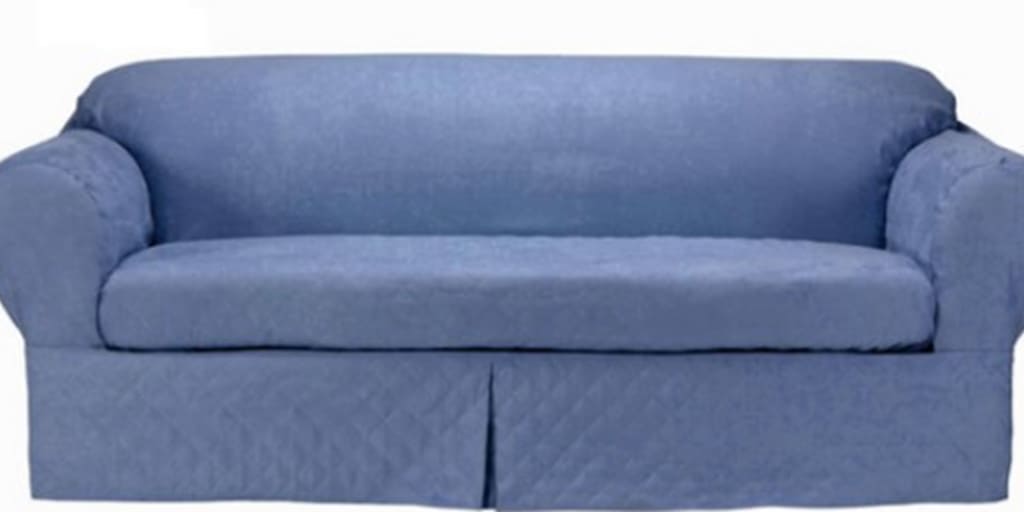 Overstock is another reliable place to find inexpensive slipcovers. If you prefer to keep things tidy — don't we all — you'll appreciate the fitted look of this two-piece, microsuede cover for $82.50. It's available in six colors and all feature the quilted detail which adds interest.
4. The Stretch Fit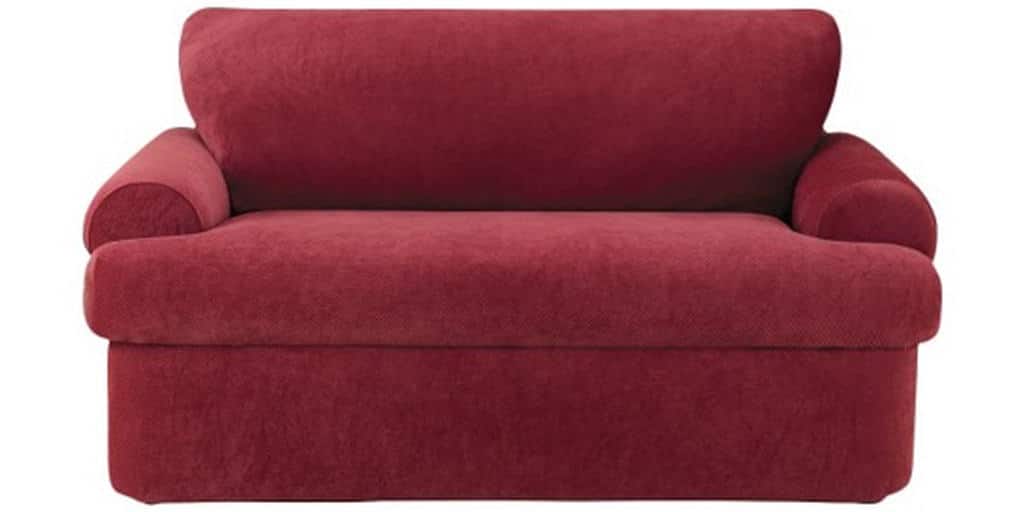 Is there anything you can't buy at Target? Before you give up hope on finding a slipcover you love, check out Target.com. This three-piece, stretch fit piece adds a bold red statement to any room. And the price is right at $77.
More Slipcover Strategies
Ok, yes, most affordable slipcovers come in solid colors. But solid colors aren't necessarily boring — look for options with texture and depth. Chances are, that cover is going to look a lot more interesting in your living room than it looks in a stale product shot.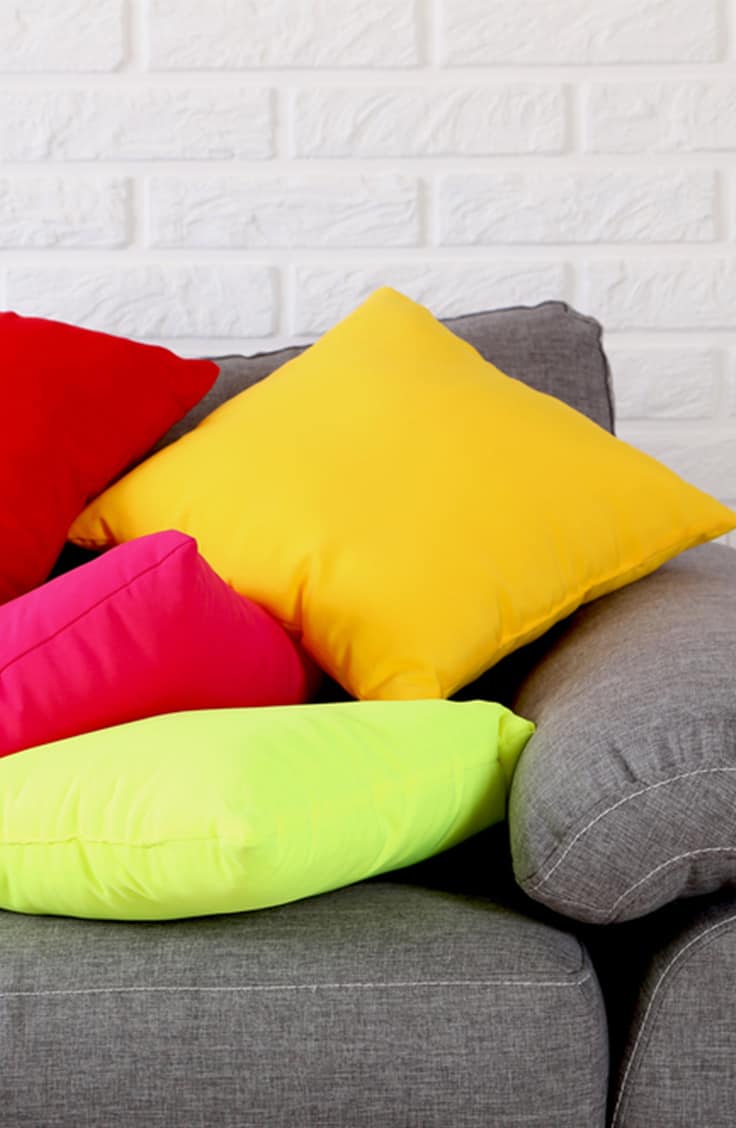 You can also spice things up with pillows and throws. Try H&M, Amazon and Walmart for inexpensive pillow options. Happy decorating!