Tired of scouring Craigslist for a reliable deal on a couch free of stains and shady salespersons? Not impressed with the quadruple digit price tags at all your local furniture galleries?
This post may contain affiliate links. See our privacy policy.
I've been there and done that, too. Instead of wasting precious hours on a piece of furniture that I'm either unimpressed with or that sends me into a fit of buyers' remorse every time I pop a squat, I've taken to shopping inexpensive furniture online.
If you're in the market for a snazzy looking piece of booty comfort, check out these websites that sell brand new couches on the cheap.
Where to Score Cheap Couches
Urban Outfitters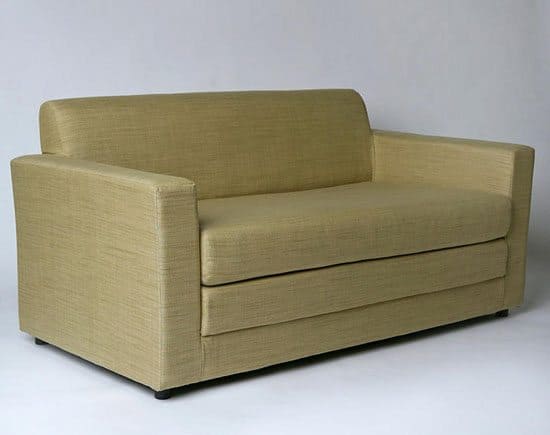 Anywhere Sofa in Green Tea, $329 from Urban Outfitters
Bet you didn't know this college student favorite sells a heck load of furniture at their online store, did you? You'll find chic, modern looking couches for as low as $329. Urban Outfitters also sell Marie Antoinette inspired fainting couches, Edie (Sedgwick, Pfiaff?) inspired chaise lounges and Gramercy style, near cartoonish-looking sofas. Shipping is typically free, but is subject to change.
Target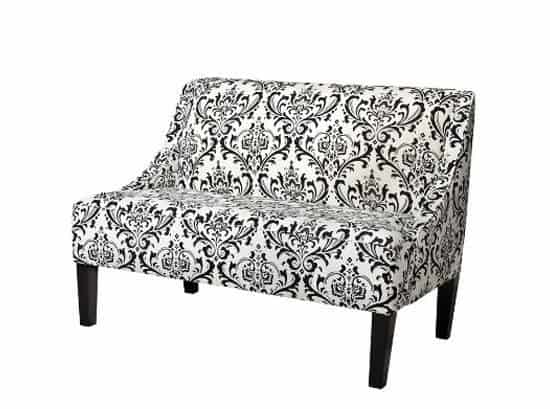 Swoop Upholstery Settee Loveseat Bench, $254.99 from Target
Target specializes in inexpensive goods, so it only makes sense that they sell affordable furniture, including couches. Prices on love seats and sofas start at under $250 and they offer a host of various design aesthetics. So if you're looking for something streamlined and classic or something flashy and hip, check out Target's impressive online selection. Shipping varies, but you can also arrange for pick up at a local store if you're near one.
Overstock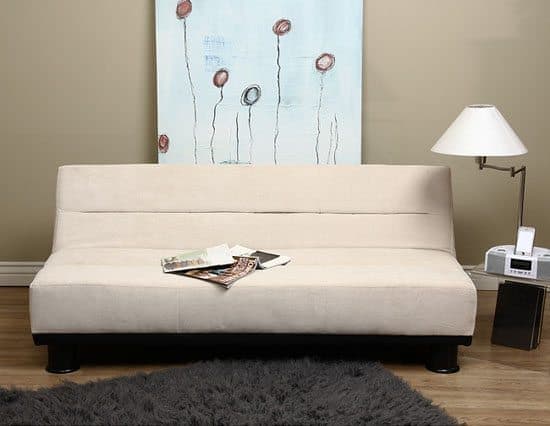 Cream Velvet – Look Sofa Bed, $212.99 from Overstock
Want designer furniture on a non-designer budget? Who doesn't? Overstock.com is an online outlet store, meaning it specializes in selling designer products that the manufacturers can't or don't want to sell. The products are not damaged or poor quality — they just have minor inconsistencies or are out of season. Prices for love seats and sofas start at roughly $175. Shipping is either free (first purchase) or $1.
Gilt
You've heard of Groupon and Living Social and, chances are, you've heard of Gilt, too. In addition to clothing and accessories, the discount site also sells chic, designer furniture sometimes up to 90% off. Yeah, that's major savings. While some of the prices are still a little lofty, you're bound to find something amazing and within your budget if you keep an eye on the site every day. Like other daily discount deal sites, the products change every day, so sign up for notifications to stay in the loop and receive extra discounts. Shipping varies.
IKEA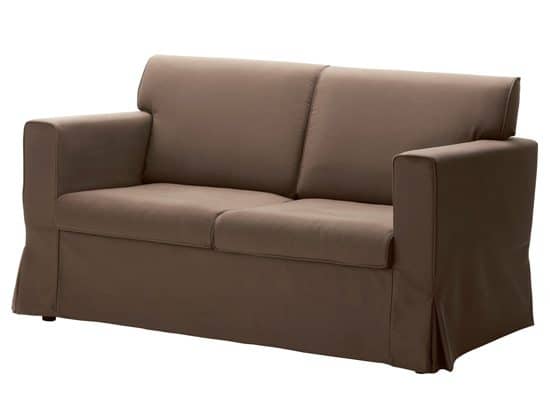 SANDBY Loveseat in Blekinge Brown, $279 from IKEA
Everyone loves a little Swedish goodness in their abode. If you're a fan of the minimalistic European aesthetic, IKEA is your place to shop. The one downside to IKEA is that their shipping is somewhat pricey. However, you can have the product arranged for free pickup if you're next to a local store. Also, in some cases, the cost of shipping plus the furniture may still be cheaper than your other options.
Amazon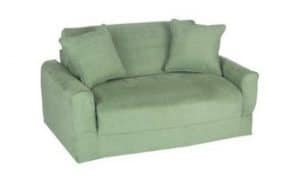 Yep, Amazon sells EVERYTHING. Much like Overstock, Amazon provides an almost directory-like online catalogue of any kind of couch, love seat, sofa or chaise you might be looking for. Amazon is great because everything looks discounted, so no matter the dollar number you'll feel all warm and budget-y.
Apt2B.com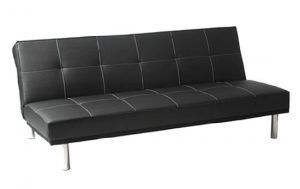 Think a hybrid of Ikea and Target. Shop online or in-store if you are LA-based. Apt2B is made for current and post-college tastes and prices. Remember to check out the deal of the day for spotlighted discounts.
Etsy
For those of you who are into supporting creativity, Etsy is a great place for one-of-a-kind couches. Some are vintage, some are homemade, some are remade, but here you'll be sure to find something new and unique at a price that's straight from the vendor (so you cut out all the middleman costs).