This post may contain affiliate links. See our privacy policy.
Thank you to TOBI for collaborating on this post. All opinions are my own.
The last time you went shopping, either in-store or online, did you take a spin by the clearance rack? I did, and that rack was loaded down with the cutest summer leftovers: shift dresses, crop tops, shorts, skirts, flirty maxi dresses and the like. Just the other day, I lifted a white jumpsuit out of clearance and took it home for $23 — a bargain worth bragging about, for sure.
Buying Clothes Off-Season — the Downsides
Although the deals are plentiful right now, there are a couple downsides to buying garments off-season. One, if you buy something too trendy, its useful life will be over before next spring. And two, it's vaguely unsatisfying to buy new clothes when the weather prevents you from wearing them right away.
The solution for the first issue is easy. Stick with classic silhouettes and solid colors or stripes. Now is not the right time to invest in an off-shoulder, ruffle dress with a bold white-and-red pattern (Unless maybe you live in the South Pacific, and then—well, you're living in paradise, so who cares what you wear?).
On the second issue, with a little creativity, you can wear those summer pieces — shift dresses, crop tops, light maxi skirts and dresses — right through the winter. And I'm not talking about simply throwing on a puffy jacket and tights on with your summer dress. I'm talking about pairing your pieces to create new, striking combos that are warm and stylish. Ready to learn how? Read on.
Styling Summer Clothes for Cooler Temps
Cropped to the Max
I actually like crop tops better in the winter than in the summer. And I know what you're thinking: "Crop tops? I haven't bought one since 1987!" Well, if you still have that old thing, pull it out now. Or get this one — you'll need it to wear over your favorite maxi dress this winter.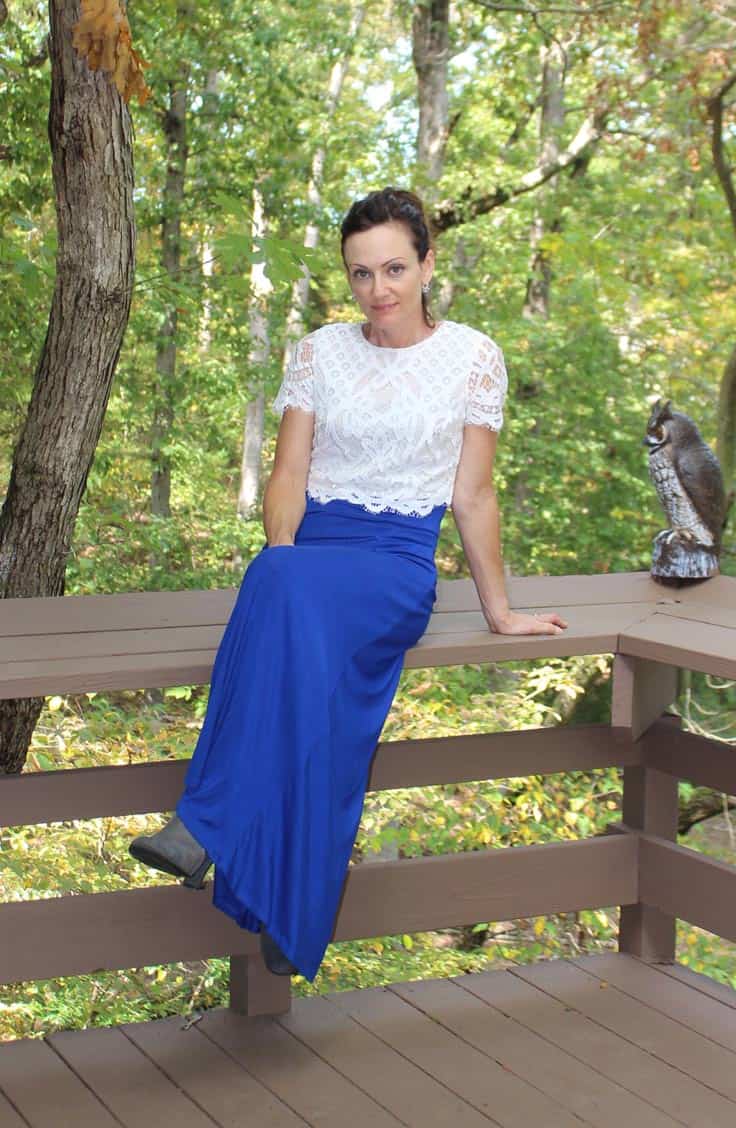 Crop tops look insanely fabulous over a form-fitting dress. The perfect maxi for this look will be sleek above the waist and have no sleeves. If your crop is jazzy like this one, stick with a simple, solid-colored dress. Or, pair a solid crop with a patterned dress. Have fun with this!
You can also match up your crop top with a high-waisted skirt. Add a denim jacket to this mix if you're cold (but skip the fingerless gloves unless you're dressing up like '80s Madonna for Halloween). And, if the skirt is long enough, throw on a pair of leggings underneath. I won't tell anyone if you don't.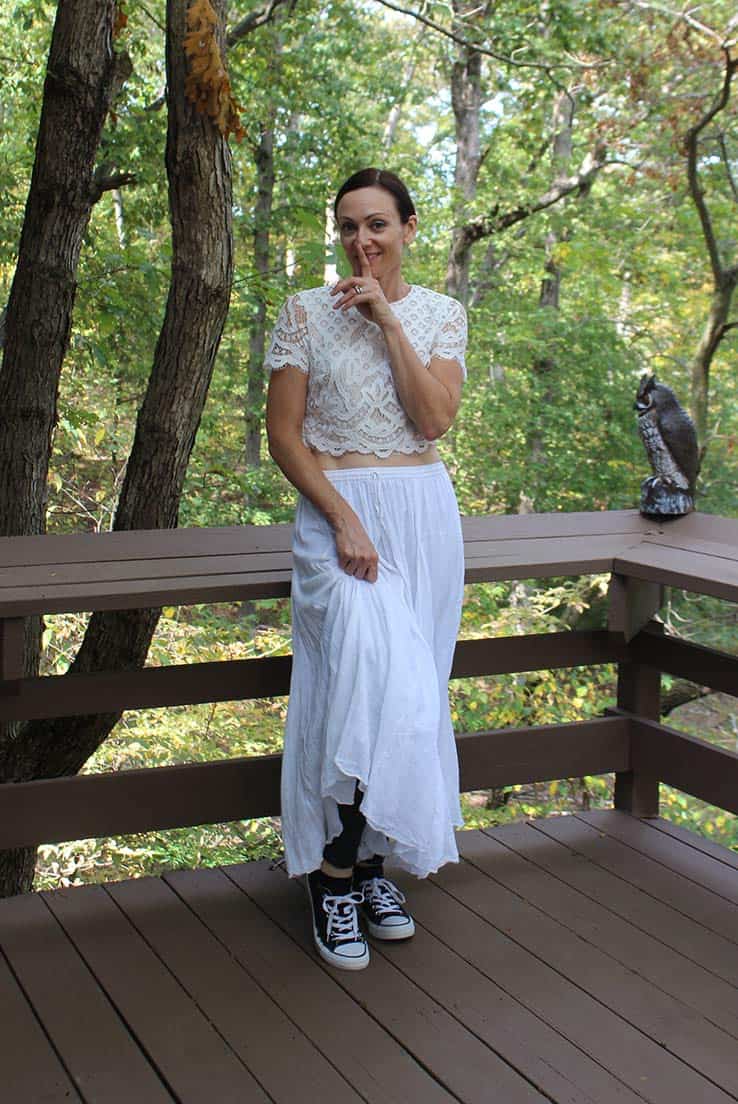 The Dress-as-Top
Any short dress you have hanging around can live a double-life as a tunic in the colder months. Pair it with jeans, skinny pants or leggings. If you need more structure, add a short blazer or moto jacket.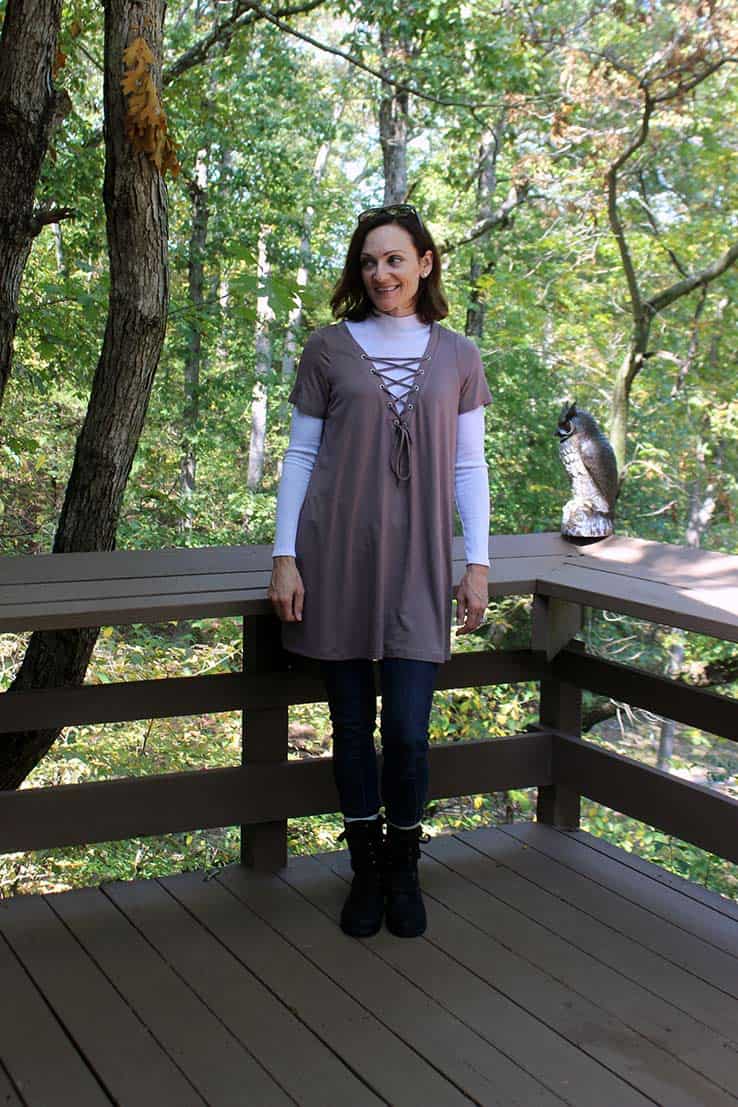 My lace-up shift dress wears easily over dark denim jeans and combat boots. The addition of the white top underneath adds contrast and puts more emphasis on the dress's lace-up front. And there's another benefit of this under-layer — now I don't have to worry about the laces loosening up and showing off my bra.
Sweaters Under, Not Over
Here's a simple tip that may blow your mind. A sweater often looks better under another garment than over it. Try it and see! Slip on sleek sweater underneath a dress that isn't too tight. Shift dresses work well for this tactic, because they won't show the extra bulk of your sweater.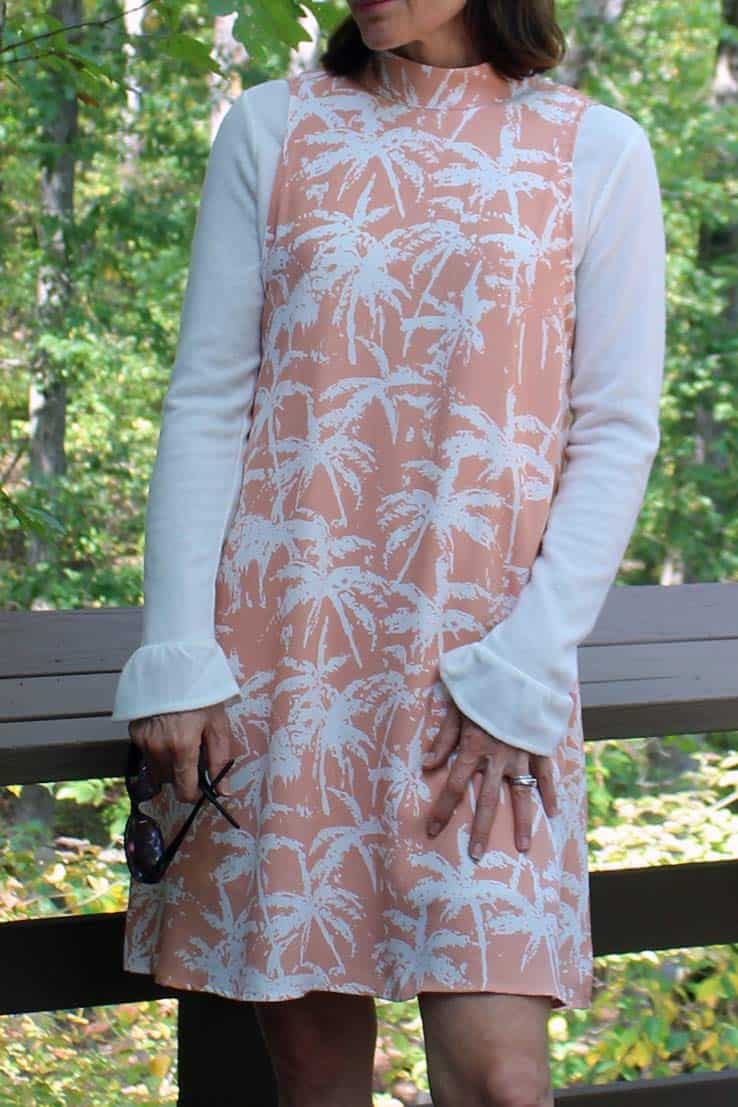 Here, I've paired this adorable peach shift dress with a cream-colored, ruffle-sleeved sweater. Those long sleeves extend this little dress's life span right into fall. And, since the dress falls well above the knee, you could also add leggings or skinny pants for even more warmth.
Putting it all Together
So, sweaters can go under dresses and crop tops can go over dresses. And here's what happens when you do both.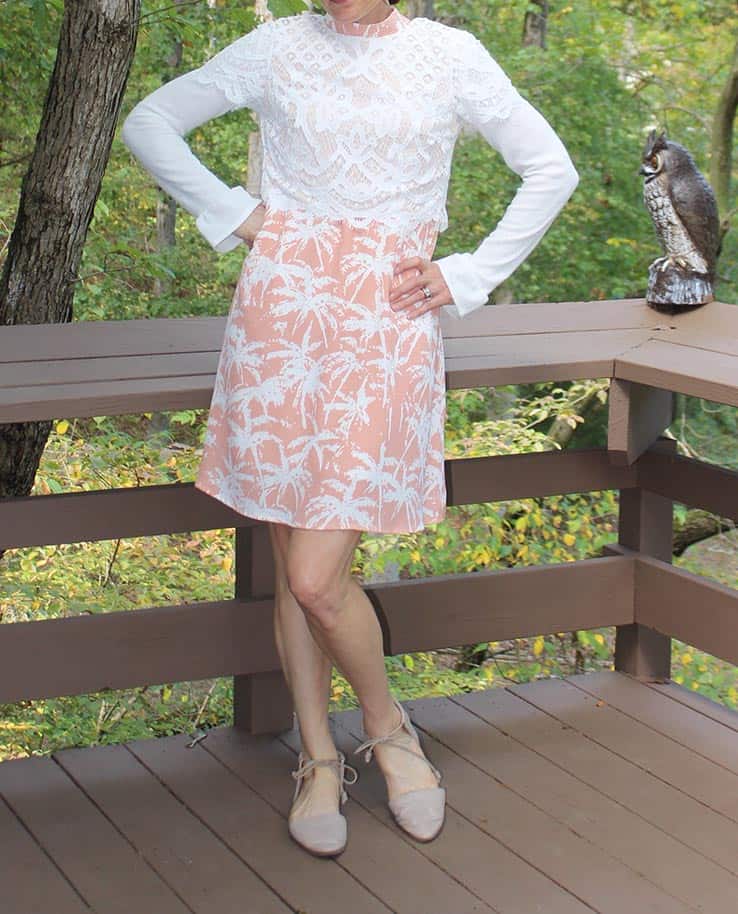 Crop tops are fun, right? And you don't even have to show any skin!
Do you have any tricks for styling your summer wardrobe for fall? Share in the comments!