At this stage in life, you probably are pretty clued into your astrological sign, and perhaps even what it means for your personality.
This post may contain affiliate links. See our privacy policy.
Like Gemini–it's kind of true that you've taken multitasking to the next level and rely on at least a dozen sources for your daily dose of intel. Or Scorpio–what's up with your razor-sharp perception shrouded in a cloud of mystery? And Virgo, I think we all recognize your fastidious nature that comes out in meticulous detail. That's just the tip of the iceberg. Did you know that the traits of your astrological sign spill into your closet? (Yes, Virgo, we know that yours is immaculate!) Here's what your star sign says about your style.
Star Signs and Your Style
Aries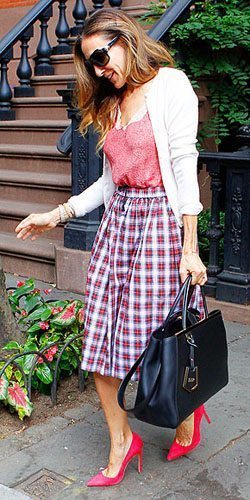 First in the zodiac, the Aries woman will not be slowed down. She's all action, all the time! Style wise, Aries is ahead of the curve. You'll find her in fashion-forward designs, trendsetting her way to the next best thing. Aries rules the head, so a stunning hat could top off her daredevil attitude. And there's gotta be red–lots and lots of red–for the ram.
Celebrity Style: Sarah Jessica Parker, Lady Gaga
Key trends: Architectural silhouette, electric-red lipstick
Taurus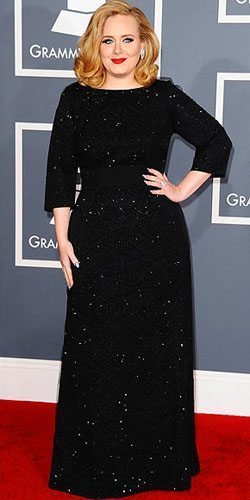 Superluxe joins practical passion when introduced to the Taurus girl, a true budget fashionista at heart. She appreciates the finer things in life, but won't settle for paying full retail price. Taureans may be seen combing through a thrift shop for a flawless Hermès silk scarf or Eileen Fisher cashmere cardigan. Texture is big for this sensual lady. She needs to be ultra-comfortable yet still look fabulous at all times.
Celebrity Style: Adele, Uma Thurman v
Key trends: Cozy knits, silk pants
Gemini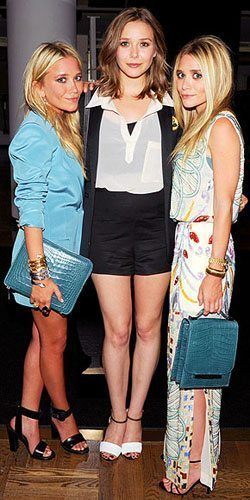 It's never enough for Gemini! Queen of the Info Age, this supreme multitasker pulls from several sources to get her fix. Dressed boho chic one day, then suited up smartly the next, Geminis never resort to the same ol' thing. She loves to layer and play with fabrics and patterns, always exuding a youthful charm. Think armwarmers or fingerless gloves to accessorize the limbs ruled by the twins.
Celebrity Style: Ashley and Mary-Kate Olsen
Key trends: Mixed prints, color blocking
Cancer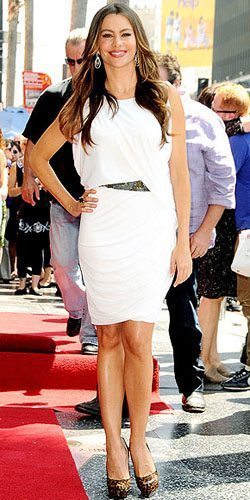 So sentimental, the Cancer girl literally wears her emotions on her sleeve. Punctuated in a gentle and creamy color palette of silver, pearl-white and pastel, her shape is enhanced with soft details and feminine silhouettes. You could easily spy her wearing a keepsake necklace left behind from her grandmother, or an empire-waisted vintage number. There's always a story behind the Cancer's stuff, which she often finds hard to let go. Expect her to display a little cleavage–her sign rules the breasts!
Celebrity Style: Liv Tyler, Sofia Vergara
Key trends: Lace, white
Leo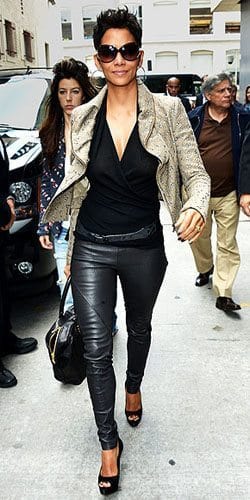 Cue the drama–the Leo lady has entered the room! It's either go big or go home for the roaring lion of the zodiac, whose fashion sense comes out in a huge statement. Bring on the bling! A bold necklace, can't-miss-it ring and sequins galore are right on par for look-at-me Leo. Her hair is definitely a thing–she's often recognized by her mane. Whether it's long and loose or cropped and tinted pink, there's always a bit of glamour radiating from her roots.
Celebrity Style: Madonna, Halle Berry
Key trends: Fur and faux-fur accents, metallics
Virgo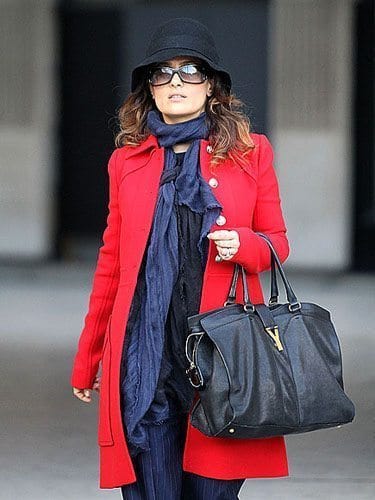 The ultimate perfectionist, Virgo plans everything to a T, and that includes her outfit! It's totally polished, well-fit, and will never go out of style. Look for Virgo in the best jeans and a timeless blouse. Though her shoes are somewhat sensible, they're 100 percent up to date. The Virgo girl also loves a strong belt to pull it all together. This ties into the stomach, which the virgin suitably rules.
Celebrity Style: Salma Hayek, Sophia Loren
Key trends: Coated denim, tuxedo jacket
Libra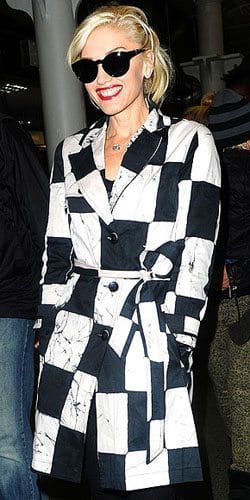 Ladylike and loving it! Libras are ruled by Venus, so it really is about the beautiful things with this sign. A true romantic, she often comprises her style of matching sets and feminine pieces. But don't think that's keeping her away from the runway! Libra is always in tune with fashion's latest and keeps it in sweet balance with her pretty and pink nature.
Celebrity Style: Toni Braxton, Gwen Stefani
Key trends: Peplum, florals
Scorpio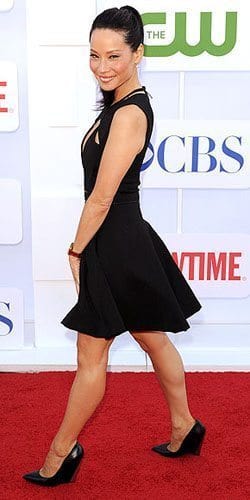 Ah, the mystery of a Scorpio. It's like we're all waiting for her deep dark secrets to be unveiled. But they never are! She keeps it under wraps without divulging any of the details–except perhaps a sexy hint somewhere along the way. She's probably wearing sultry lingerie underneath her black ensemble and owns multiple sets of dark sunglasses. Obviously, the scorpion is quite the seductress with plenty of killer heels to navigate the way.
Celebrity Style: Demi Moore, Lucy Liu
Key trends: Leather, oxblood
Sagittarius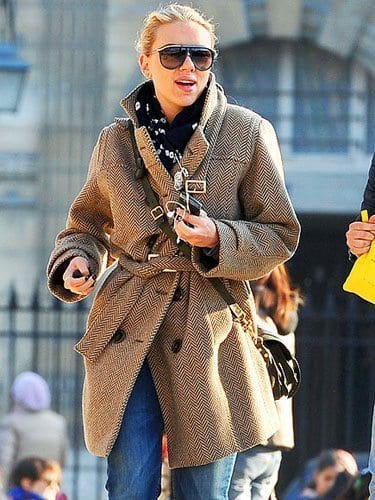 Freedom! That's what matters to the Sagittarius gal. A student of the world, she's got to explore! Whether it's trekking in Machu Picchu, enrolling in a philosophy class or joining a Fifty Shades of Grey book group, her outfit is comfy and casual. Think slouchy silhouettes to match her go-with-the-flow attitude.
Celebrity Style: Tyra Banks, Scarlett Johansson
Key trends: Oversized coat, boyfriend sweater
Capricorn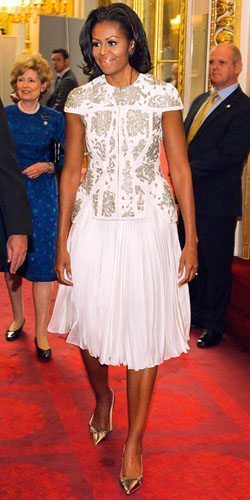 Totally driven and all-around professional, the Capricorn woman works hard to achieve. As a result, there's an understated elegance permeating her persona. Classically refined and always appropriate in attire, she knows her clothing must make sense for her career no matter what field she's in. Once she's homed in on her most flattering fit, it's here to stay. No style-swapping for this sign!
Celebrity Style: Kate Middleton, Michelle Obama
Key trends: Pantsuit, satchel handbag
Aquarius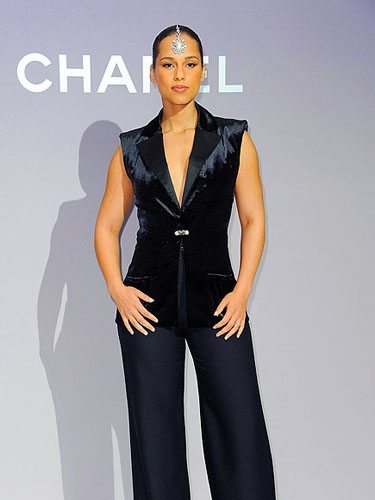 Eccentricities and quirks are what make the Aquarian girl tick. You won't see her in the same look as everyone else–she'll self-style with an unexpected flare. With a love of discovering new designers and breaking up-and-coming trends, the water bearer is on fashion's cutting edge while staying wholeheartedly true to her personal style. Her colors, turquoise and purple, may be incorporated into her latest DIY or scooped up as one-of-a-kind finds.
Celebrity Style: Alicia Keys, Diane Lane
Key trends: Embroidery, ethnic prints
Pisces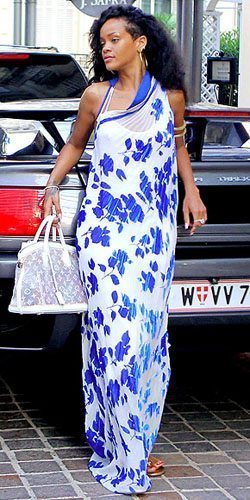 Dreamy, artistic and ethereal, the Pisces woman is the most emotional of the zodiac. The fish like to swim through life, so floaty fabrics, delicate designs and lots of dresses make the cut. Seafoam green is her color, and this girl has got to have her shoes! Pisces rules the feet.
Celebrity Style: Eva Mendes, Rihanna
Key trends: Maxi dress, strappy heels
All photos courtesy of People.com