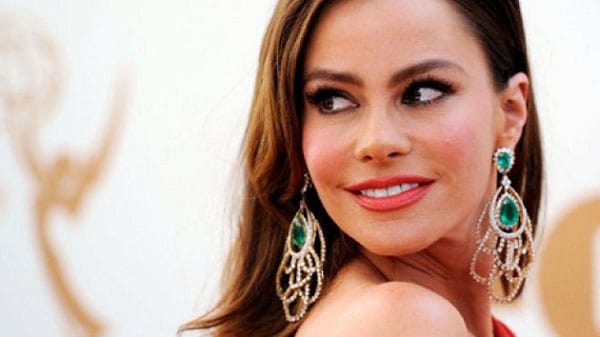 "Bodacious" isn't a term you hear very often any more. One, it's kind of a weird word, and two, curves have sometimes gotten a bad rep in recent years. But the moment you set eyes on 38-year-old Colombian stunner Sofia Vergara, the oldie-but-goody pops back into your mind. The Modern Family actress has a figure reminiscent of Jayne Mansfield and Sophia Loren, and like them, she knows exactly how to dress it.
Want to dress your body like a on-screen siren? Here are five things keep an eye out for.

1. Plunging Necklines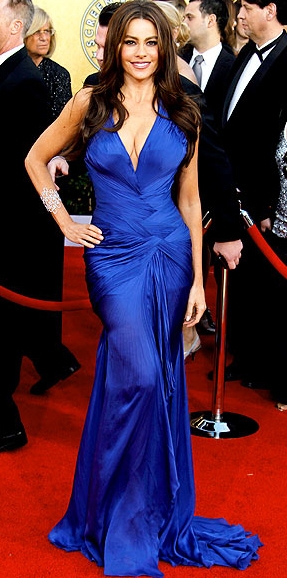 If you've got it, flaunt it, right? Sofia almost always steps out in the same neckline– that deep, plunging 'V' that draws gobs of attention, in a good way. The lesson here is not to wear low-cut tops every day, it's to show off your best asset. Whether it's long legs, an hour-glass shape or even a great head of hair, instead of hiding your flaws, draw your focus (and everyone else's) to your most fabulous feature. If you're like Sofia, this is the perfect dress for you: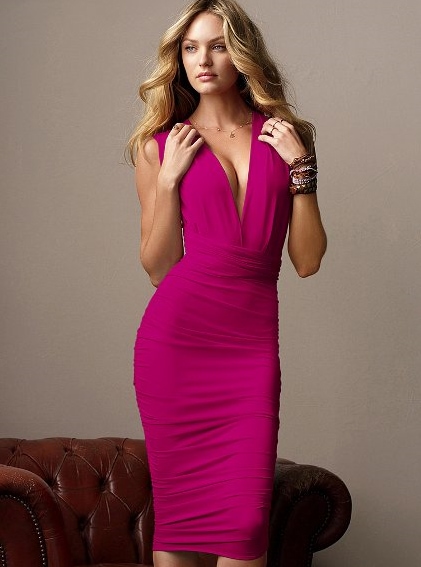 Ruched Multi-Way Dress, $88, Victoria's Secret
2. Statement earrings
With a body like Sofia's, it can be a challenge to draw attention upward, even with a face as gorgeous as hers. To keep people looking her in the eyes, Sofia accessorizes with big, if not enormous, sparkly earrings. No, we wouldn't recommend these for the office, but for everywhere else, from a classy restaurant to the grocery store, bring the drama with a pair of brilliant baubles.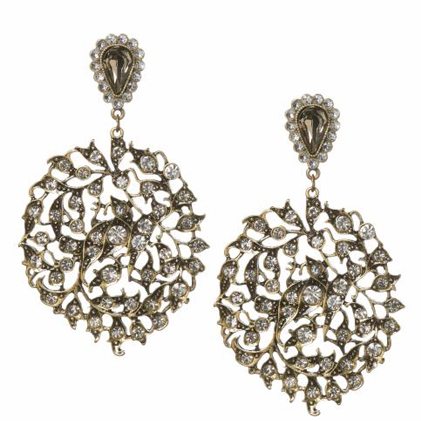 Vine Circle Drop Earrings, $35, Piperlime
3. Bold Colors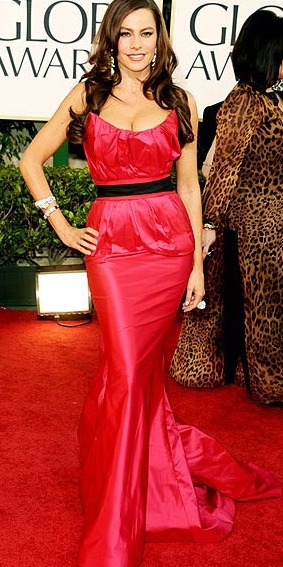 Most curvy girls think that the best color to flatter their figures is black. According to Sofia, this is a bunch of bologna. Cobalt blue, siren red and metallic silver are her hues of choice. Instead of basic black (read: blah), she relies on cinched waists and sheaths, knowing that it's not the color of the dress that slims, but the shape. So toss your shapeless black frock and pick up this red-hot confection.
Lace-Inset Rouched Dress, $49.99, Express (Unavailable)
4. A sense of humor… and some Spanx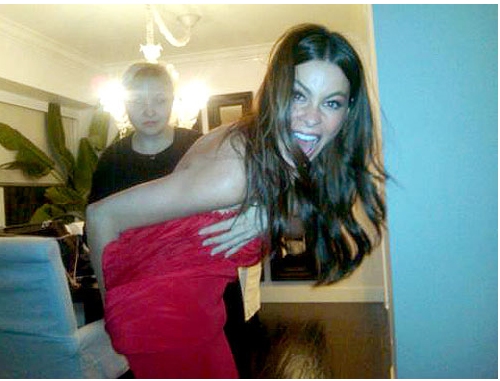 Dressing a curvy figure is tough. Take it from Sofia, who tweeted her fashion frustrations while getting ready for the Golden Globes in January, "Nothing fits meeee!!!! I'm not going to the Golden Globes!!!!!!!!," she wrote, posting the hilarious photo above.
If you've got the same problem, don't let it get you down. No, you can't wear everything, but think about how fabulous you'll look in what does fit, especially with a little help from Spanx. Get her teeny tiny waist and hold all your curves in place with one of their camis or body suits. Yes, you may feel a little frumpy under your dress, but you'll look fabulous on the outside. Still can't get over the granny-looking giant underwear? Well, Sofia's sense of humor will help you with that too.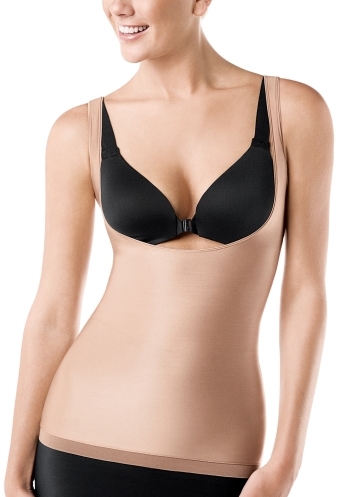 Simplicity Open-Bust Camisole, $44, Spanx
5. Kmart, Seriously.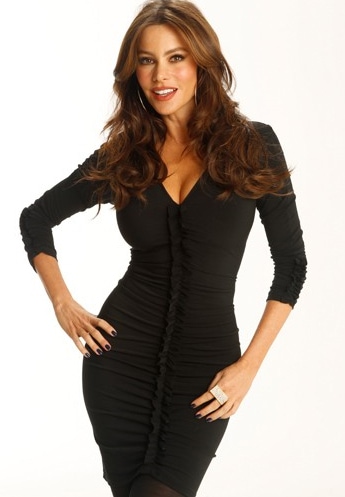 Dressing like a sex symbol just got a whole lot easier, because Sofia Vergara just announced she's now designing for Kmart! Her chic and affordable line features everything from boots and leggings to sweaters and tops and hits stores everywhere this fall. With items ranging from $9.99-$59.99, you can put "bodacious" on your shopping list.