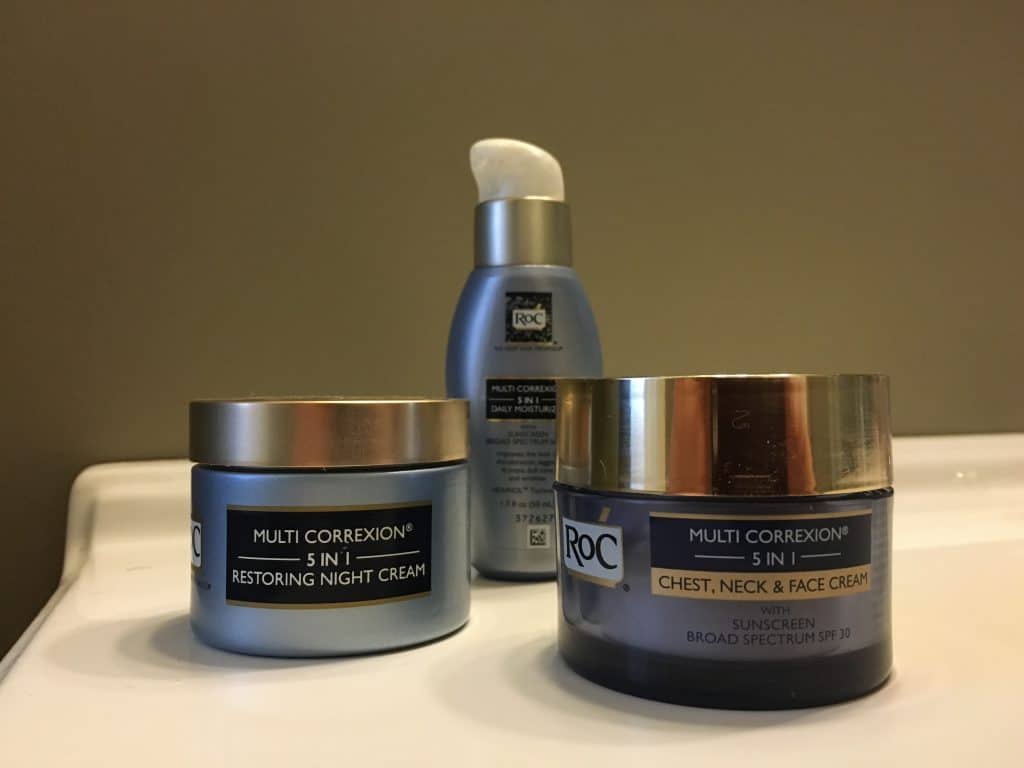 This post may contain affiliate links, which means I earn a small commission if you click and buy something (at no cost to you). See our privacy policy.
Ladies, I am a RoC Skincare Ambassador, which means I am compensated for sharing my experiences with RoC products. Rest assured, all opinions are my own.
I have been using RoC products for more than a year now, and the results are fantastic. My skin is smoother and brighter, to the point where I venture outside without makeup on a regular basis. By the way, I just turned 44 and I clearly remember the day I first felt anxiety over aging skin. I'll share that little story, plus my daily skincare regimen, a pic of me with no makeup, and the new product I'm excited about.
My First Wrinkle Freakout
It was 16 years ago. Maybe you've had a similar experience: I looked in the mirror and saw shadows that weren't there before. I certainly exaggerated it at the time, but all I could see were miles of forehead wrinkles and a future filled with an involuntarily furrowed brow. So, yeah, I was being dramatic. I was only 28, just a kid!
My point in sharing is that I've since fostered a more mature outlook towards aging. Back then, I experimented with all kinds of products. Most of them felt gross and produced zero noticeable change. These days, I have different standards.
You may know that I believe the best beauty products are those that boost your confidence. Because feeling beautiful is beautiful.
Anti-aging products in particular don't work overnight — but they have to do something in the short-term to keep you committed to them. I've used lots of products, ranging from cheap to expensive. And I'm committed to RoC as a brand because the products apply well, feel silky, smell good and protect my skin and skin moisture barrier from the sun and other damaging forces. Oh, and they do make my skin look younger.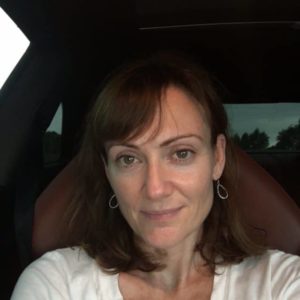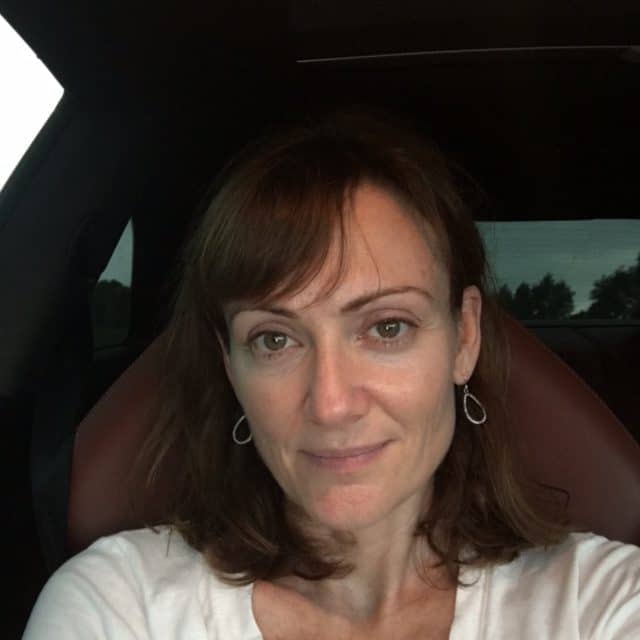 The Daily Skincare Regimen of a 40-something
Here's my go-to skincare regimen.
In the morning
RoC MAX Resurfacing Cleanser: I like this daily cleanser as a mild exfoliant. It's gentle in my opinion and leaves my face feeling really clean.
RoC® MULTI CORREXION® 5 In 1 Daily Moisturizer With SPF 30: This is my daily must-have, moisturizer and sunscreen in one. It works on firmness, discoloration and, of course, fine lines and wrinkles. I have really noticed the improvement in brightness and even tone.
In the evening
RoC MAX Resurfacing Cleanser: Yep, I use this at night too.
RoC® MULTI CORREXION® 5 In 1 Restoring Night Cream: This is a richer version of the daytime moisturizer in my opinion. What I appreciate is that it stills feels light and absorbs quickly, while moisturizing at the same time.
I mix in other RoC products too, like the Retinol CORREXION Eye Cream, on occasion too.
New Addition to the RoC Line-up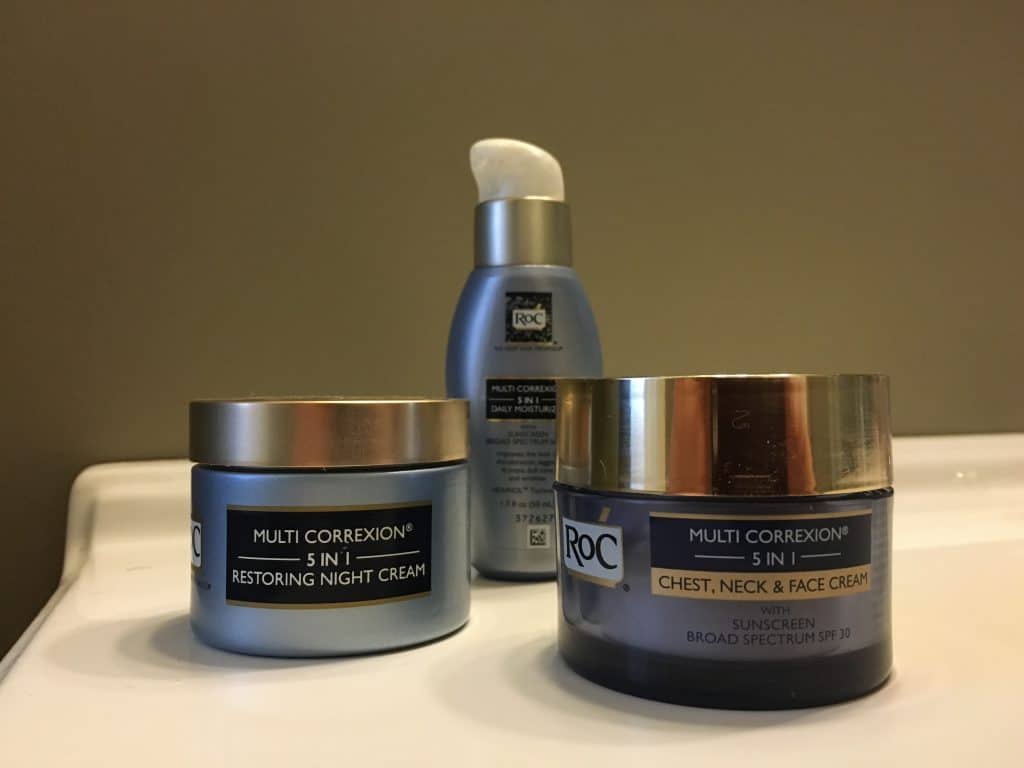 There's a new member of the MULTI CORREXION family and it's the MULTI CORREXION® 5 IN 1 Chest, Neck & Face Cream With Sunscreen Broad Spectrum SPF 30. Initially, I thought it was a night cream, because it has a thicker feel than the daily moisturizer. But like the other "5 in 1" products, this one goes on well and absorbs quickly.
I've been using this one for about two weeks. And of course I wouldn't expect anything different, but it keeps my skin feeling soft and smooth.
One other thing I'll point out is this. I get annoyed by super-specific skincare products, like face cream you can't use on your eyes and neck cream you can't use on your face. Someday we'll have brands selling us right eye cream and left eye cream, you know?
Another plus for the new MULTI CORREXION product is that it's somewhat all purpose; use it on your chest, neck and face.