This post may contain affiliate links. See our privacy policy.
Fashionistas, the folks at Romwe.com recently reached out to me and asked if I'd try out their website and product. After reviewing the site and being impressed with the selection and pricing, I decided to give it a go. Here's my Romwe review.
Romwe Review: Site Selection
Romwe.com has an amazing selection of women's clothing. The designs are largely targeted for the younger woman, so keep that in mind — it probably goes unnoticed by anyone in their 20s, but the models are all young, thin and tan. Even so, there are many pieces suitable for the mature shopper (and I reluctantly admit that's my demographic).
I went looking specifically for some new tops, and spent about 40 minutes just meandering through the blouse selection. Getting down to the numbers, there are roughly 960 different blouse designs on the site as of today. I found a good number I'd wear, albeit a little differently than as modeled.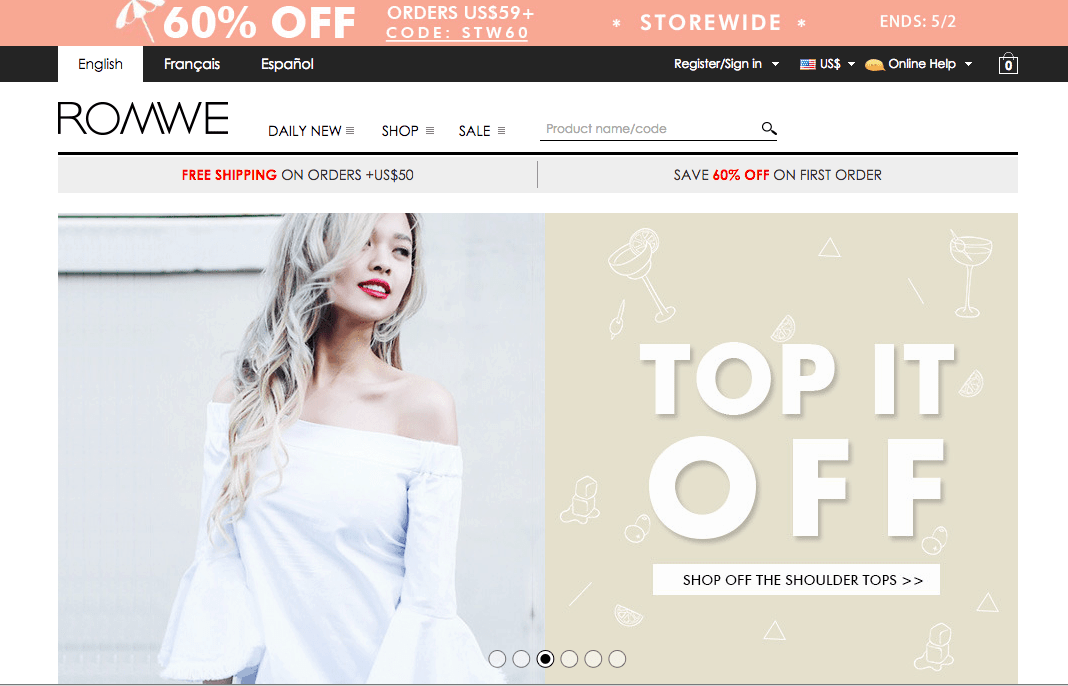 You'll find the standard apparel categories of dresses, pants, swimsuits, sweaters, etc., plus jewelry, handbags, shoes and beauty products.
White Blouse as Cover-up
One of my selections was this white, long-sleeved button-down, size small, priced at $13.75. It's tough to beat that price for a shirt with this much versatility. I brought it with me on a weekend lake house trip and wore it as a bikini cover-up (paired with an $8 floppy hat by the way). You could also wear this top with jeans and a statement necklace for a chic casual day. Or combine it with trousers and pumps for the workday.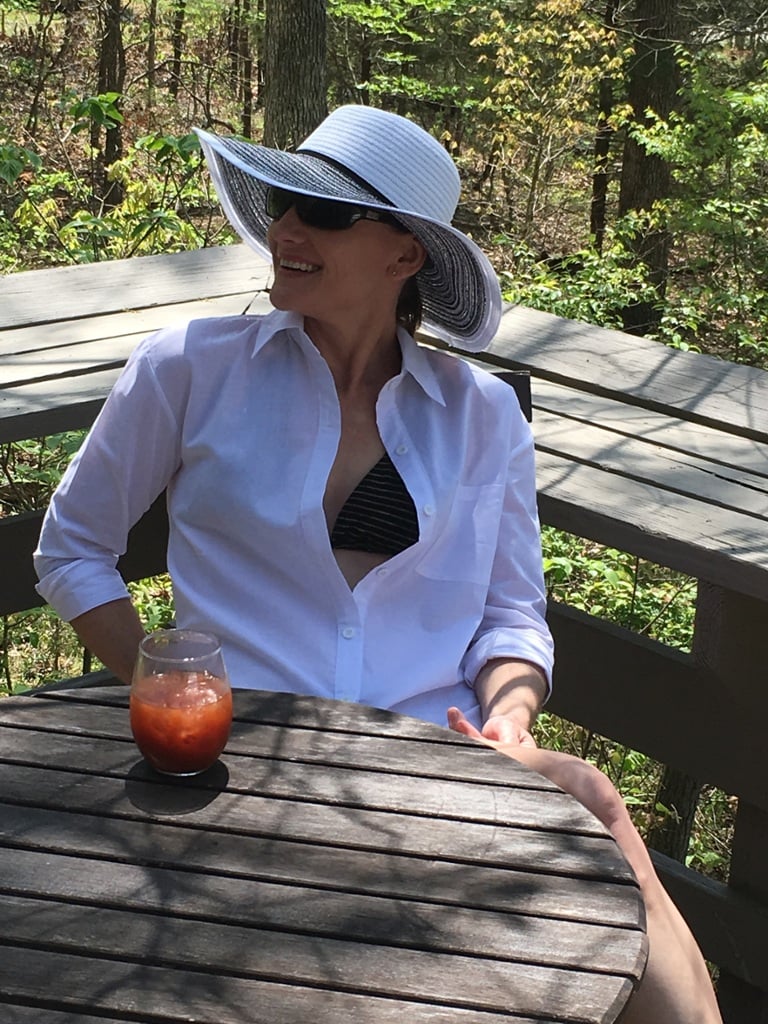 Romwe Pricing
Romwe prices are unbelievably low. Nearly all pieces are priced below $75, from tees to coats. I did find one PU leather coat for $106, but that looked to be about the top of the price range.
Loose V-neck with Skinny Jeans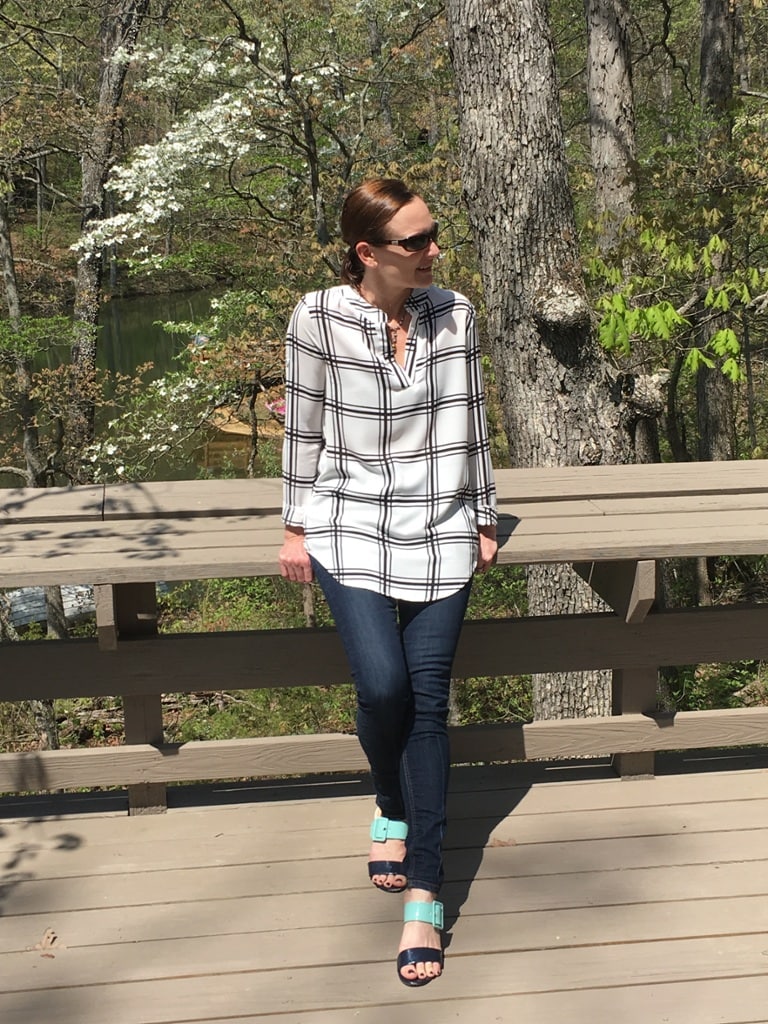 I also picked up this loose blouse from Romwe, an easy option to pair with sandals and skinny jeans for a casual weekend day. This top flatters in more than one way: wear it with a skinny belt at the waist to show off your curves, wear it untucked over jeans, or wear it loosely tucked into skinny pants with a belt at the hips.
Romwe Service
Romwe.com is based in China, which might make some online shoppers a tad nervous. I didn't have any problems, though. The timing from order placement to package arrival (via FedEx) was eight days. Also, I did interact with the service department after placing my order to request the tracking number. They were very friendly and prompt.
Overall, I was pleasantly surprised by the selection, price and service from Romwe.com. This is a find for the budget shopper.
Update, 2019: I stopped ordering from Romwe as some of my pieces had quality issues. The most memorable was a long-sleeved top that the armholes were so small, I couldn't get my hands through them. As an experiment, I opened up the seams at the wrist just to get the shirt on — and the rest of it fit perfectly. Weird!