This post may contain affiliate links. See our privacy policy.
If you've stayed up late-night binging makeup tutorials and reviews or ended up on a random beauty blog after stalking an Instagram post for the perfect lip shade (nothing to be ashamed of, who hasn't?!), you've probably seen this beloved makeup brand in passing. It's extensive, inexpensive and comes in cute packaging. The name's Colour Pop and it's won over the beauty scene in just a few short years with its highly pigmented shadows, and matching lipsticks and liners at prices that afford everyone the chance to indulge in a haul.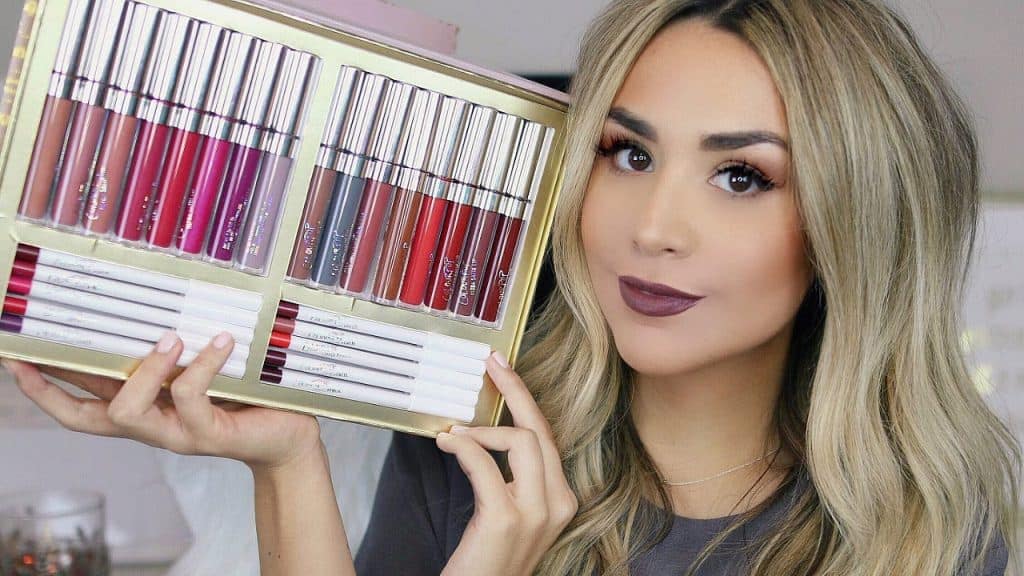 Starting at just $5 a stick or pot, Colour Pop makes it easy to get multiple shades on your "want" list all at once, with quick and cheap shipping to boot. With plenty of dupes for some of the world's most popular lip and eye colors, this fierce little Internet start-up is taking on the cosmetics industry head-on.
So what's the catch? There really isn't one. Don't believe us? Over the weekend, we went to jump on the site while writing this piece and ended up in a queue of over 10,000 just waiting to shop the site. The line doesn't lie, people are hooked! Read on to discover why everyone's freaking over this web-based brand.
Colour Pop Makeup Brand: The Pros
Colour Pop is almost always running some kind of promo (including $5 off your first purchase), which means you can have a full makeup bag and wallet. The brand loves celeb and blogger collaboration so it's easy to look like your favorite muses and scoop their signature shades. The color choices are phenomenal (there are eight brow hues alone!), so you'll never be at a loss for the perfect shade.
Colour Pop Makeup: The Cons
Not a lot. Besides the No Refunds policy and maybe a wait time if they're hosting a killer sale, there's not much holding this beauty brand back. At such low prices, it's not even too big of a deal if you snag a color that doesn't, say, work with your skin tone or suit the look you were going for. We say, just hand them off to a friend or sister. They'll appreciate the treat, and at a small cost to you, you won't be too bummed in the long run.
Other things to note: the lip liners don't twist up like some other companies', but you can sharpen them just like a pencil. No harm, no foul there.