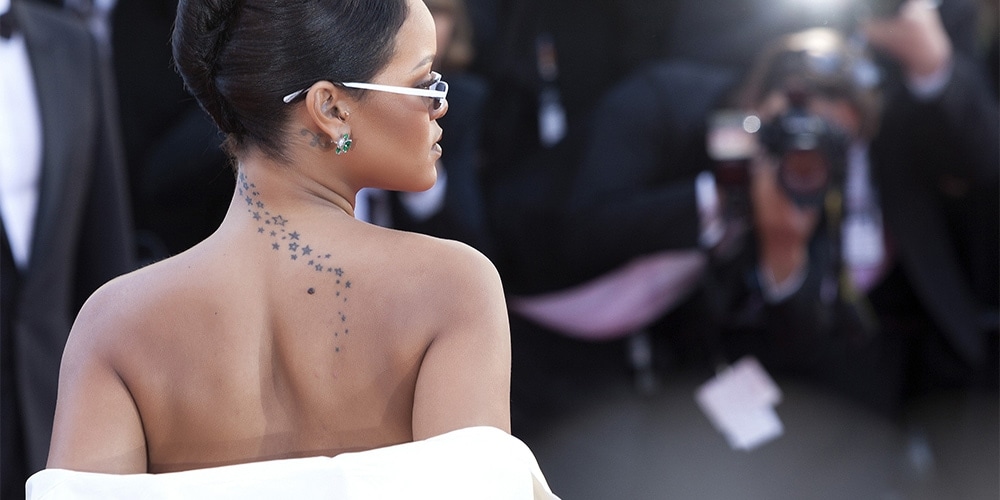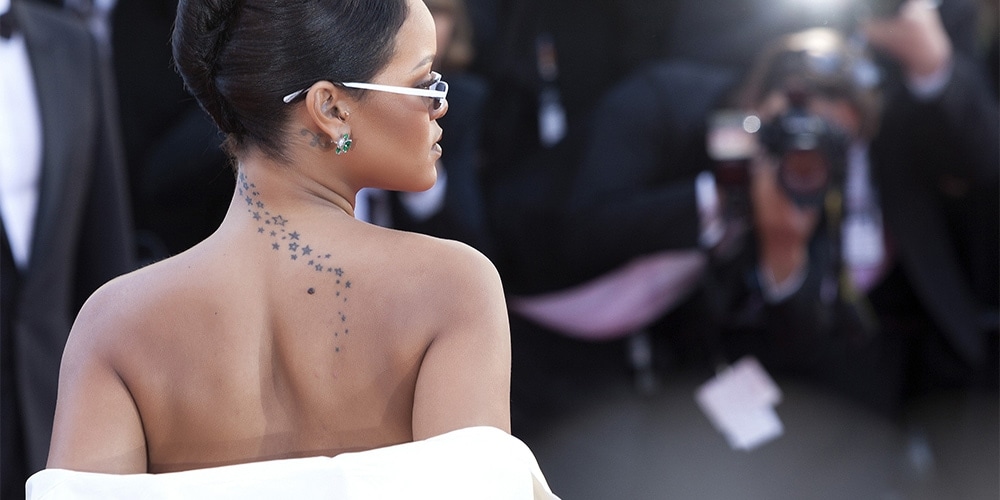 Rihanna is something of a style chameleon. It's difficult to deconstruct this diva's style because, well, she's always switching it up and keeping us guessing. Her looks range from ladylike gowns and furs, to menswear inspired suits to leather pants to fire-engine-red makeup.
Maybe, her signature look is just that: not committing to one style mold and being fearless when to trying new things. How can she possibly pull off so many contrasting looks, you might ask? Read on to find out.
Rihanna Style Deconstructed
Red carpet Rihanna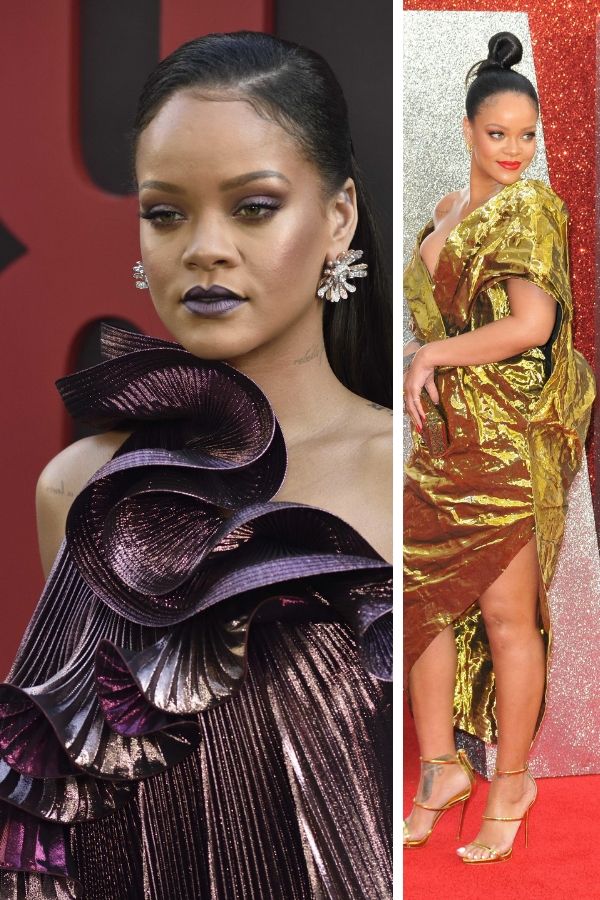 Rihanna's red carpet looks have ranged from stunning and sexy, like that backless number she wore to the 2012 Grammy's, to futuristic and flashy, like the two dresses she wore to Ocean's premieres last year.
If you want to make a statement like red-carpet Rihanna, look for textures, dramatic ruffles or embellishments, and shine. Here are two dresses that fit the bill.
Hair scarves for any occasion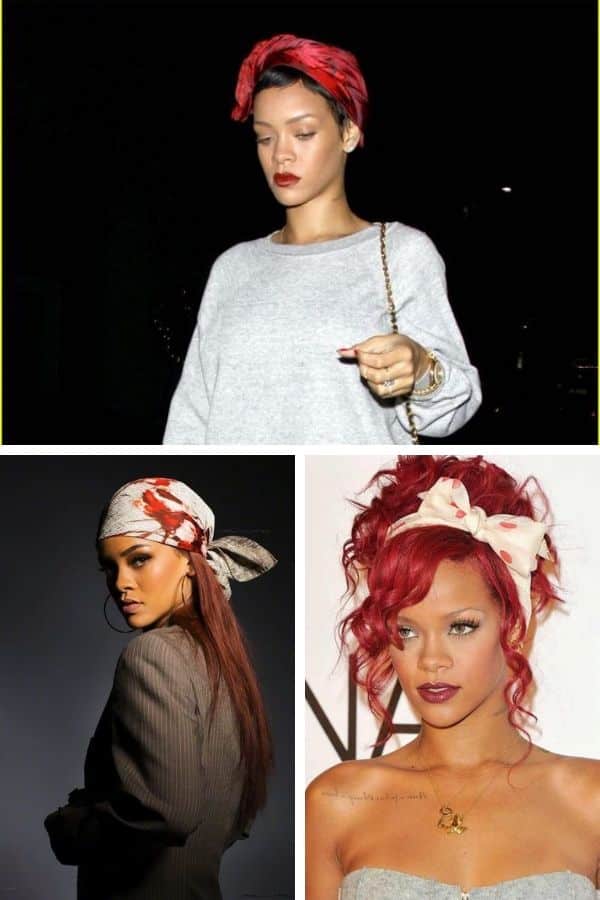 Rihanna is a master of the headscarf. She's been known to spice up her 'do with scarves for both formal and casual occasions. And it's not just one scarf trick she has up her sleeve — the bow, the knotted wrap, the turban are all part of her style arsenal.
To dupe this look, choose a colorful scarf and then start practicing your scarf knots.
Hoop dreams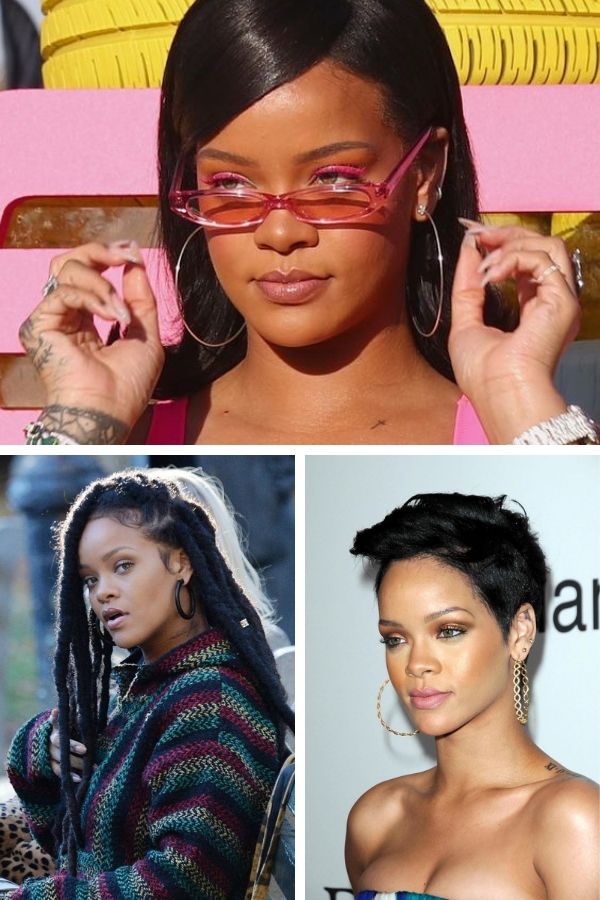 Without a doubt, hoop earrings are one of Rihanna's favorite accessories. Whether she's dressed up or dressed down, whether her hair is in an updo or sleekly blown-out, the classically shaped hoop suits every look.
For your own hoop dreams, experiment with different sizes, shapes and colors. Put your hair up or tuck it behind your ears for maximum impact!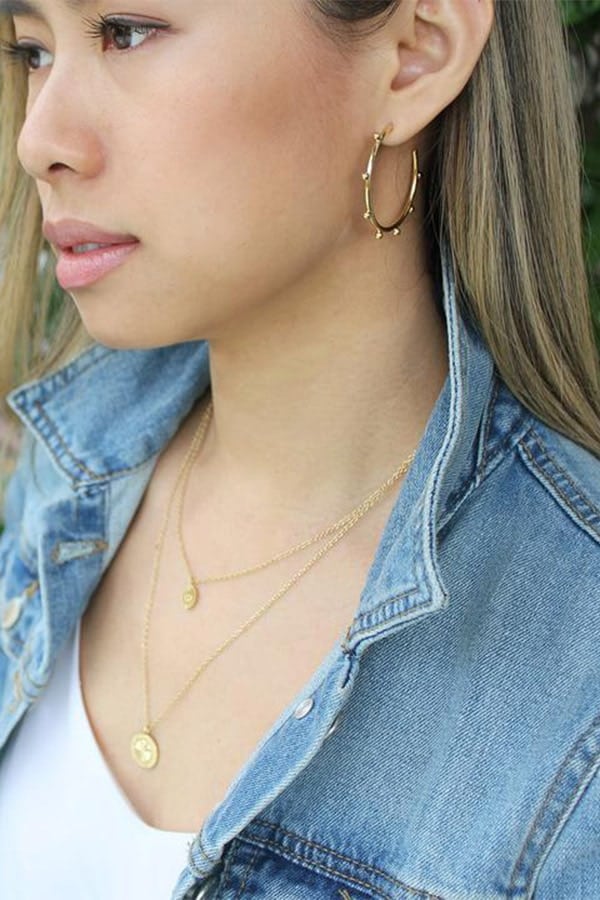 Fur Sure!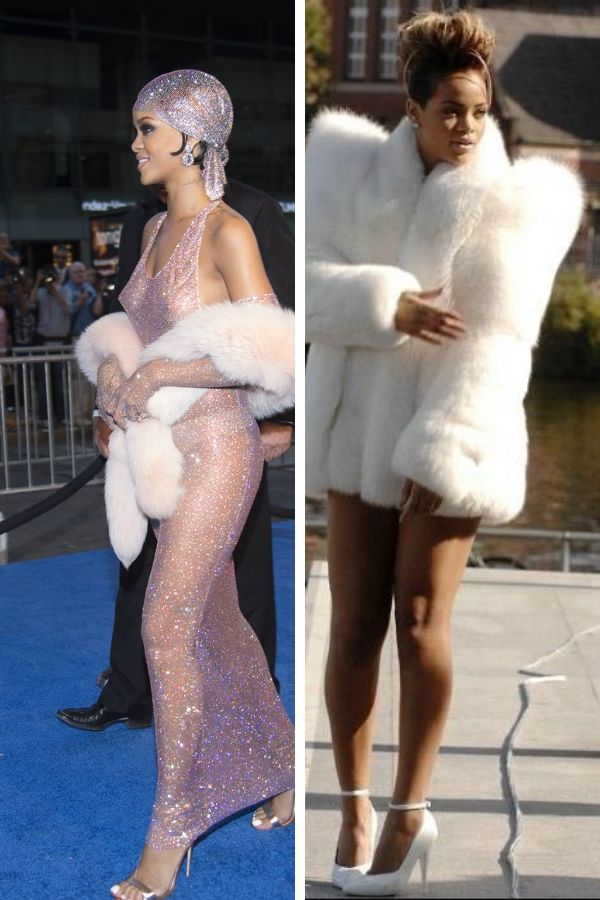 Rihanna loves her furs. And though this is a difficult choice every fashionista must make for herself, we are delighted by all the fabulous faux options out there. Whether you don't choose the real thing for personal or financial reasons, you still have your pick of some marvy Rihanna-esque pieces!
Menswear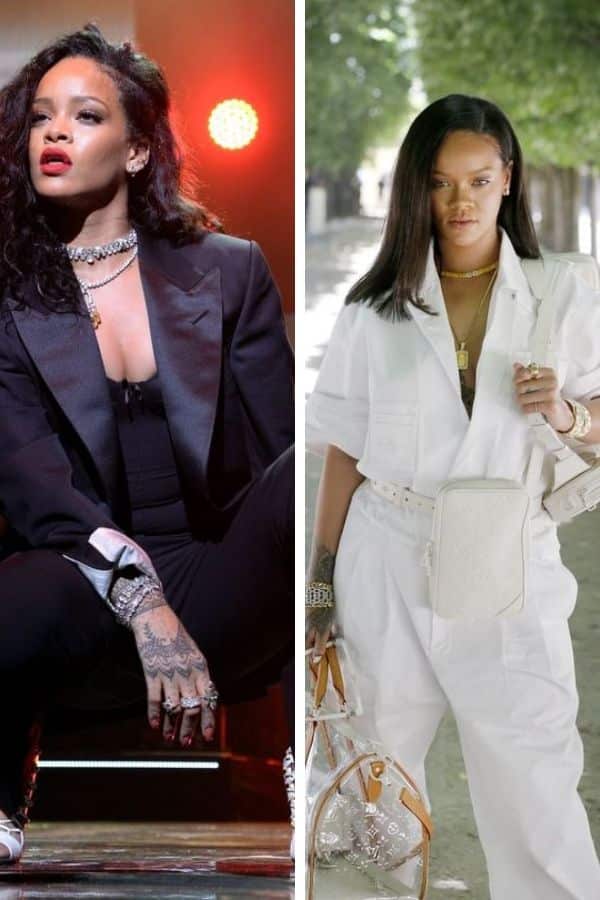 As much as we love "Lady Ri", we also can't get enough of how she rocks the menswear trend! Her pleated trousers, her blazer with the contrasting lapels, her boyfriend jeans — we love it all and we especially love how she carries it off!
For your own foray into menswear, a tuxedo blazer is a great place to start. Wear it over skinny pants or a pencil skirt. Then, when you're feeling bolder, add a pair of belted, cuffed trousers to the mix.
Red Lips and Nails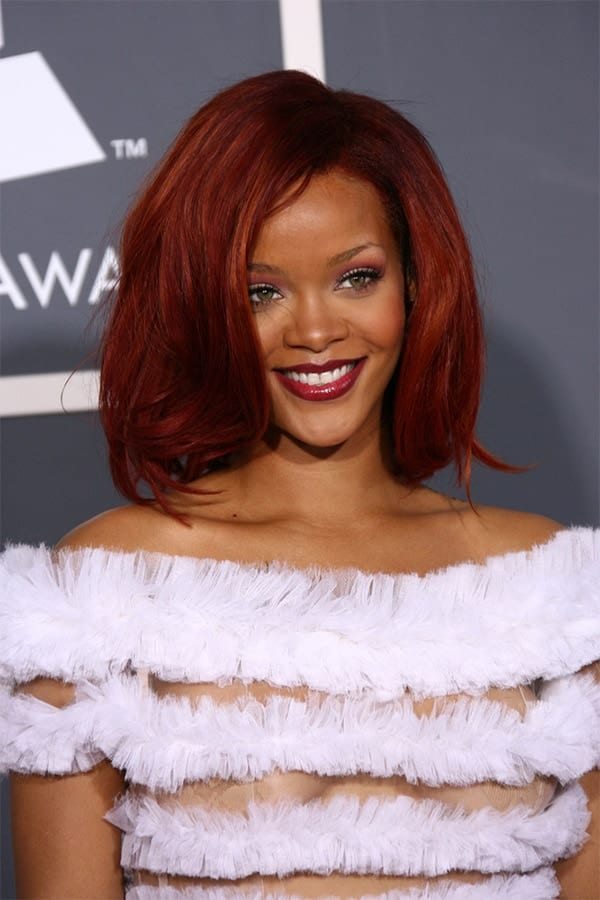 Rihanna has been seen in many lip colors, but she returns again an again to classic red lips with nails to match. The deep red lip is a mainstay for both her casual and formal outings. It helps of course that she has beautiful skin and hones in on shades that complement.
If you're new to red, try Maybelline's Color Sensation Made for All. The shades are designed to complement many complexions — our own Catherine Brock loves it!
And there you have it, one of the most stylish style chameleons out there. Rihanna has inspired us to try something new in our closets. How about you?