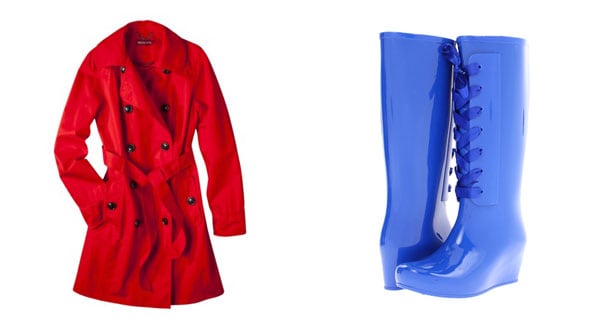 Ah, rainy April is here. As my garden-loving grandma says, "April showers bring May flowers." Well, look who woke up on the sunny side of her orthopedic pillow. Actually, I appreciate her rainy day positivity. Just because it's gray and dreary doesn't mean our wardrobe should follow suit. We might as well look our best and brightest no matter how many puddles we're dodging, right?
Enough hiding our fashionable selves behind black umbrellas and tan boots. It's time to step out in rainy day clothes and accessories that are as practical and playful as the rest of our outfit (and personality). Good-bye gray, hello cheery styles and notice-me hues. Spring's Pantone colors include Poppy Red, African Violet and Lemon Zest anyway, so all the more reason to brave the elements with color.
May flowers? Sure. Even better, here are 10 rainy day items to make any wardrobe bloom.
Bright & Playful Rainy Day Fashion Suggestions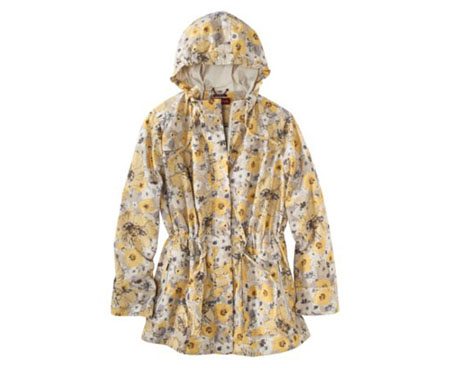 Women's Plus-Size Hooded Rain Jacket – Yellow Floral, $42.99 from Target
Bring on the flowers with this pretty plus-size number.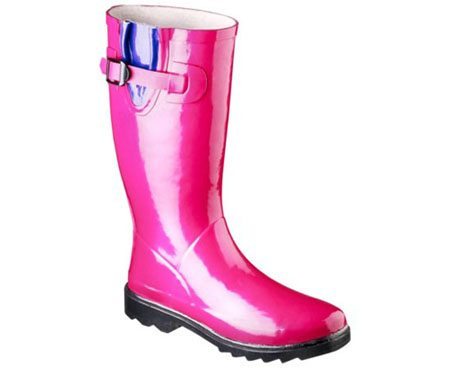 Zora Rain Boot, $14.98 from Target
Bright boots are perfect for dreary day blahs.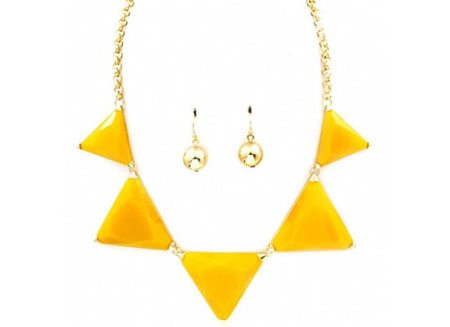 Mychaelyn's Chunky Yellow Triangle Stone Necklace Set (As Seen In All You Magazine), $49.95 from Fantasy Jewelry Box
Be a ray of sunshine with this chunky necklace.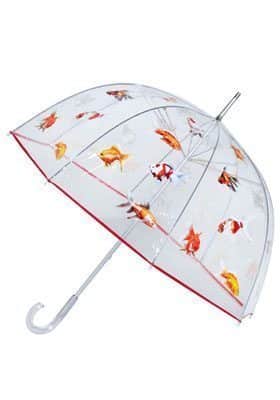 Big Fish Umbrella, $27.99 from Modcloth
Get quirky with this fun fish umbrella.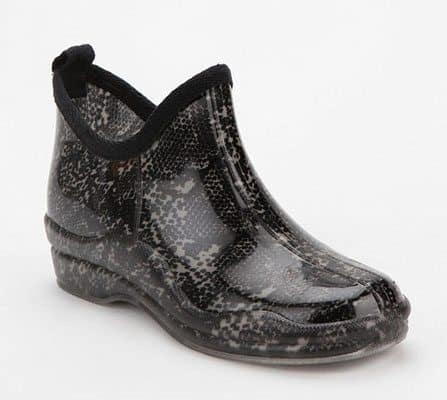 Capelli Python Rain Boot, $29.00 from Urban Outfitters
It's the Year of the Snake, so step out in style.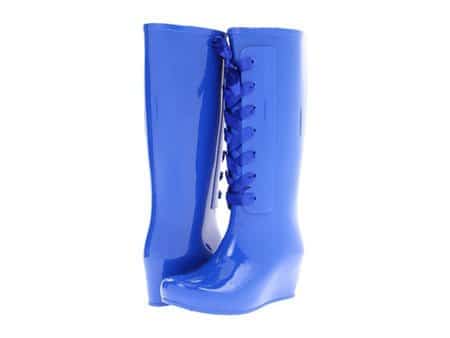 Dirty Laundry Rain Check, $50.99 from Zappos
Wedges + rainboots? We're sold.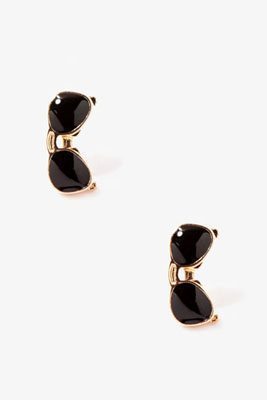 Sunglasses Studs, $1.80 from Forever21
Too dreary for sunglasses? That's what these adorable studs are for!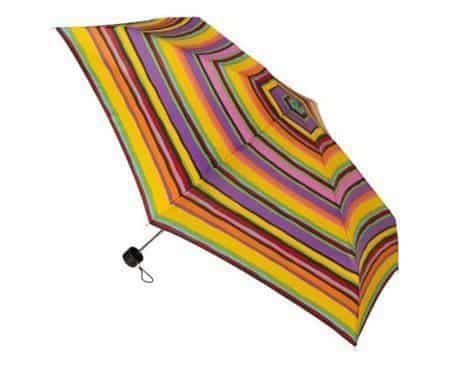 Totes Wild Wave Mini Umbrella, $12.99 from Target
Rain, rain go a-wavy.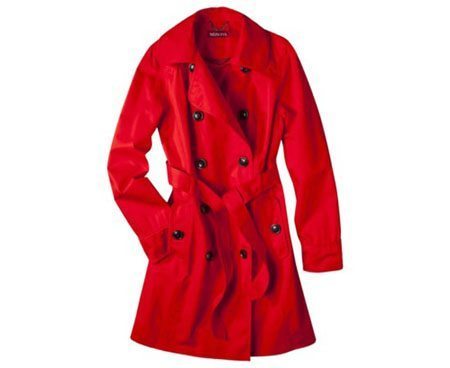 Trench Coat, $49.99 from Target
Stand out in a notice-me red trench.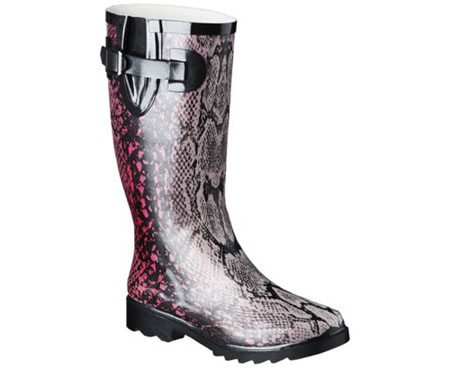 Adara Rain Boot, $14.98 from Target
Kick bad weather to the curb.
What will you be wearing during April showers?