This post may contain affiliate links. See our privacy policy.
I haven't worn a watch in years. I'm not sure why — maybe I, like the rest of the world, just got used to getting the time off my phone. But wrist wear is getting tons of attention these days.
Wearable or Watch?
People love (or hate) their Apple watches and wearable devices that record their every move. Admittedly, I myself went through a FitBit phase of tracking my steps, heart rate and sleep patterns. I learned that the information is only barely interesting enough to make up for the fact the FitBit makes me feel like I'm on house arrest.
Yeah, it's cool to track my steps, but thick, black wrist wear just doesn't look good on me.
I Say Watch, the Obaku Kind
So when Obaku reached out to me and asked me if I'd review their watches, I took one look at their catalog and said Yes! I was done with utilitarian wrist wear and ready for something more feminine anyway. And, the Obaku design aesthetic was just what I needed, kinda like a tall, cool glass of water. These watches are classy and elegant pieces of jewelry (that also happen to keep the time).
This is the watch I picked out from the catalog. The nice folks at Obaku sent me two. One I now wear regularly, and the other giving away to promote early New Year's resolutions.
Obaku Watch Fit
I have small wrists, so the watch out of the box was way too big. Band adjustment is simple, and required no special tools. With the right fit, this low-profile watch with the mesh-style strap is extremely lightweight and comfortable. It sits elegantly flat on my wrist and does not pinch or feel awkward in any way.
Obaku Watch Looks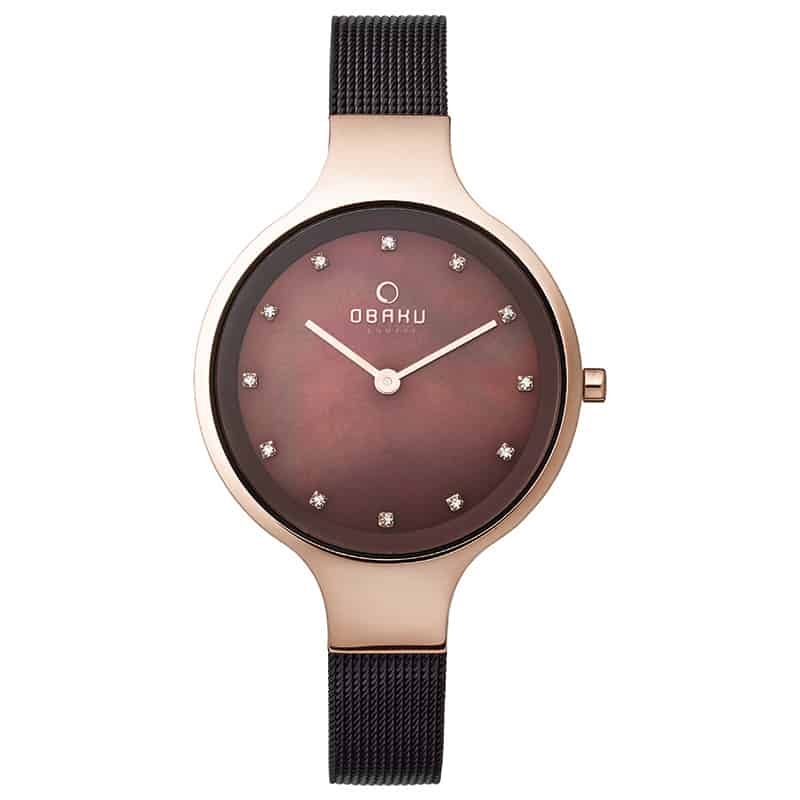 I simply love the way my Obaku watch looks. The first day I wore it, I happened to be heading through the security line at the airport, and a TSA agent asked if I was wearing a bracelet or watch. When I pulled up my sleeve to show the watch, she literally gasped and said, "that's lovely." No joke.
Watch specifications:
Case: Hand-polished Stainless Steel
Dial: White
Strap: Stainless Steel Mesh
Water Resistant: 3 ATM
Size: 0.32 mm
Eco-friendly batteries
Limited lifetime warranty
High precision Japanese quartz movement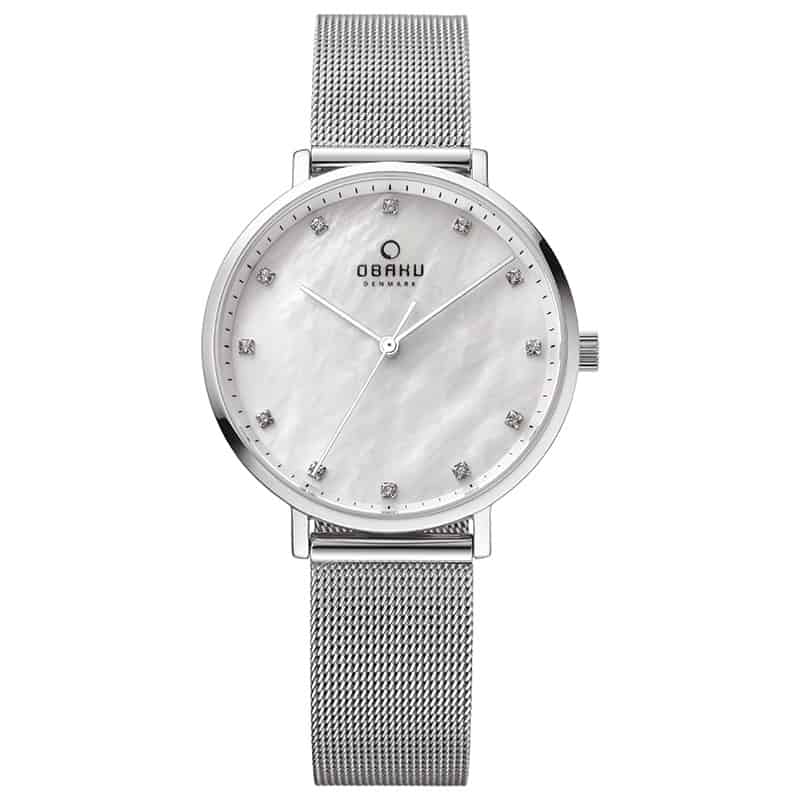 The price point of Obaku watches ranges from $99 to $199. I know you can buy a watch for a lot less, but this price point makes for a great value given the quality and sophistication of this brand.