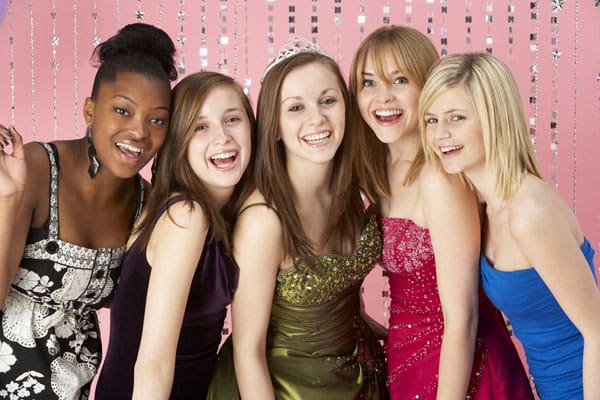 One of our readers from Portugal wrote to us about her dilemma regarding prom fashion for petite ladies. TBF staffer Sallie responds.
I'm from Portugal and I love fashion, but right now I am having some difficulties on choosing a dress for my prom. Our school's 'prom' is a chic and elegant dinner where our family and teachers will also be there and we will have kind of a diploma ceremony.

Usually I go to a shop and find exactly what I want to wear at a school's ceremony or even at a family ceremony, but this time I feel like it's something more special since is my senior year and this dinner will mark the end of my time in high school.

[…] I love long dresses, I think they look gorgeous on people, but not in me. I'm 18 years old and I'm 5'1 and I weigh 92.6 pounds. I use XS and S sizes and for jeans size 0 (USA). I'm really small, and I think long dresses on small people make them seem even small[er]. So I would like to choose something shorter but still elegant and chic and combine it with great high heels, but I don't really know where to go and what kind of dress should I buy.

Thank you,

Ana Rita
Hey, Ana Rita! It's not as easy as it sounds, especially when everyone else is tall and wearing long. However, as a firm believer in something for every shape, size, height, and style – if you are small, love it. Live it. Own it!
Even though I'm the tall duck out in my group of petite friends, it doesn't mean that I don't listen to their trials and triumphs when it comes to dress. Here are their most raved-about recommendations for dressing up "petite-style."
Tips for Finding Petite Prom Dresses
1. Think "what Giada De Laurentis would wear." My favorite petite TV star is 5'2″ and tiny, but she always seems to find the best outfits that make her look mature, beautiful, and put-together. She wears her clothes, not the other way around.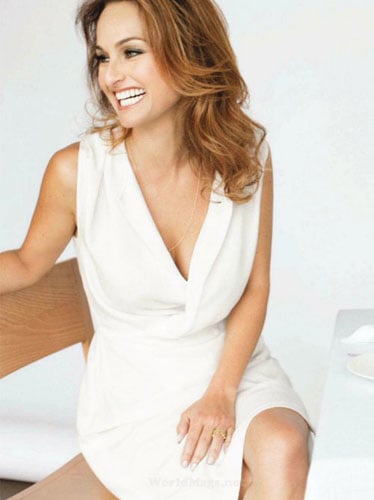 You'll notice that Giada often opts for "a few inches above the knee" and fitted but not skin-tight. Try this white number from Express (great for petite sizes) for only $69.
2. Long ruffles: imagine a seam of light folds, not a cascade.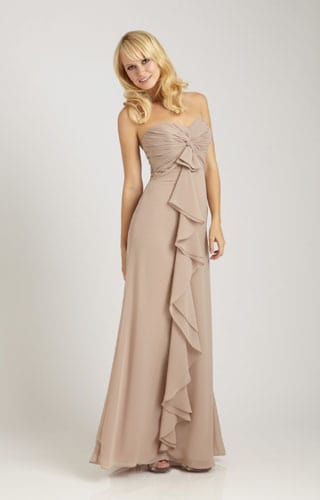 The addition of ruffles the long way will elongate your legs and torso so you can feel comfortable that a long dress doesn't "shorten you out."
3. Full skirt: A dress with a fitted top and a structured bottom is another great way to make the most of your assets.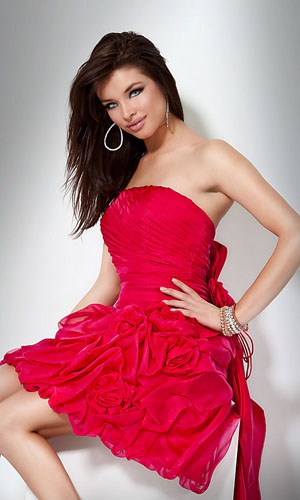 I'm a huge fan of dresses that leave something to the imagination, and just because you are petite does not mean that you have to wear six-inch heels or try to flash all your skin.