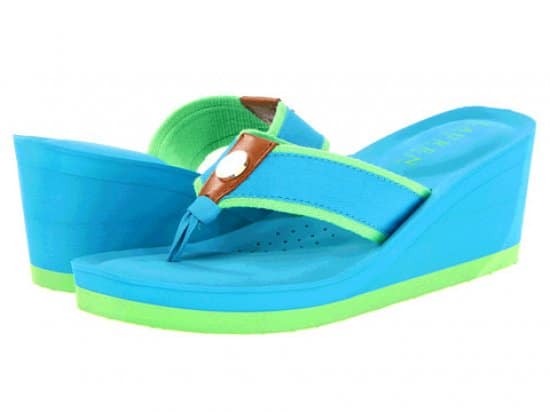 Whoo-hoo . . . Kate Middleton's baby is almost here! We've been waiting for this moment forever. Well, OK, nine months. Every step of the way, we've watched conservative Kate rock chic maternity clothes. But the shoe lover that I am, I can't help but wonder about – you guessed it – her footwear. I think, "with all this body-changing stuff, poor (I use that word figuratively, of course) Kate's feet must ache. The girl's in serious need of comfy shoes to soothe those sore feet.
Any lady who has given birth knows the joy is not without aches and pains. Even though I've never been preggers, I have plenty of friends who have. I always hear two things. During pregnancy: 1. "My feet are killing me!" and 2. "Pass the ice cream, Jen." After baby: 1. "My feet are still killing me!" and 2. "Pass the low-fat dressing, Jen."
Hmmm. Looks like comfy shoes are needed faster than you can say, "binky."
It makes sense. After their babies are born, ladies are on their feet more than ever. Gals are cleaning up after the little one, bending, chasing and pushing strollers practically 24/7. The last thing any new mom wants is to strut around in a too-narrow shoe, or one that, while it looks cute, offers hardly any support.
Let's not forget that moms are pressed for time. Fiddling around with child car seat straps takes precedence over our own ankle straps. So, soothing aching feet is about slipping into cushion-y bliss with ease.
Here are 10 comfortable, easy-to-wear shoes we love that give moms' feet a break. They're padded in all the right places, have great support (which helps the lower back pains, too), look darn spiffy and are all affordable. Personally, we don't know Kate's plans for soothing her feet (foot rubs from Prince William?) but we do know these comfy shoes work wonders for aching feet. Go for it, baby!
So new moms, what shoes do you wear to soothe aching feet? Kate, if you'd like to post your comment, we'd love to hear from you as well. (Hey, it can't hurt to ask).