Maxi dress for petite ladies? Short ladies have certain fashion challenges, and one of those is pulling off the maxi dress effectively. You may have heard a so-called rule that you just shouldn't wear the maxi dress at all — but we're here to tell you the opposite. You can look fabulous in a maxi dress and we have celebrity style twins to prove it.
When you buy via links on this page, I may earn an affiliate commission. Learn more.
Nicole Richie at 5'1" and Kerry Washington at 5'4″ are our inspiration as we cover the rules for how to wear a maxi dress when you're petite. Follow these rules and you'll pull off the maxi dress like a true fashionista.
Pulling off the maxi dress for petite ladies
1. Watch your length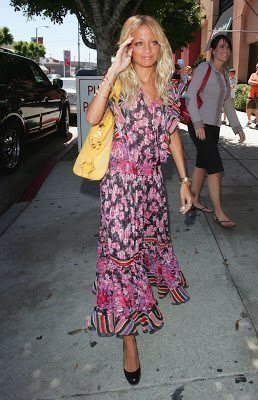 One question we hear is this: How long should a maxi dress be?
On a petite woman, the ideal length for a maxi dress is somewhere between the ankle and the top of the foot.
Go longer and you end up having to carry your dress all day. Go shorter and you look too boxy. If you're not shopping in the petite section, you have two options:
Look for a dress that is calf length for an average height woman OR
Buy a dress you love and have it tailored.
2. Look for a great neckline
Strapless or spaghetti strap necklines can often create a boxy feel, thus making the wearer look shorter. Instead opt for a deep v-neck which elongates your upper body and creates the illusion of height.
3. Choose a maxi dress with structure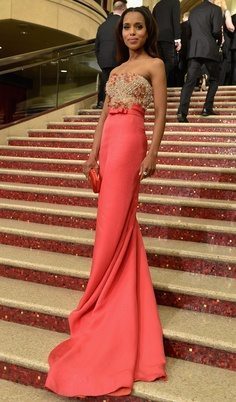 The more structured the dress is, the better it will look on. Avoid too much volume on the bottom and instead stick to dresses that brush against your natural curves to accentuate your figure. Opt for empire waists that will make you look like your legs are longer. And if your dress doesn't have one, then add a belt and create one.
4. Reach for monochrome over patterns
If you want to look as tall as possible then go with solid colors. Monochromatic looks create a solid, continuous line, which elongates your body. Try to stay away from large prints that will dominate the outfit and seem like you are hiding in your clothes.
5. Accessorize!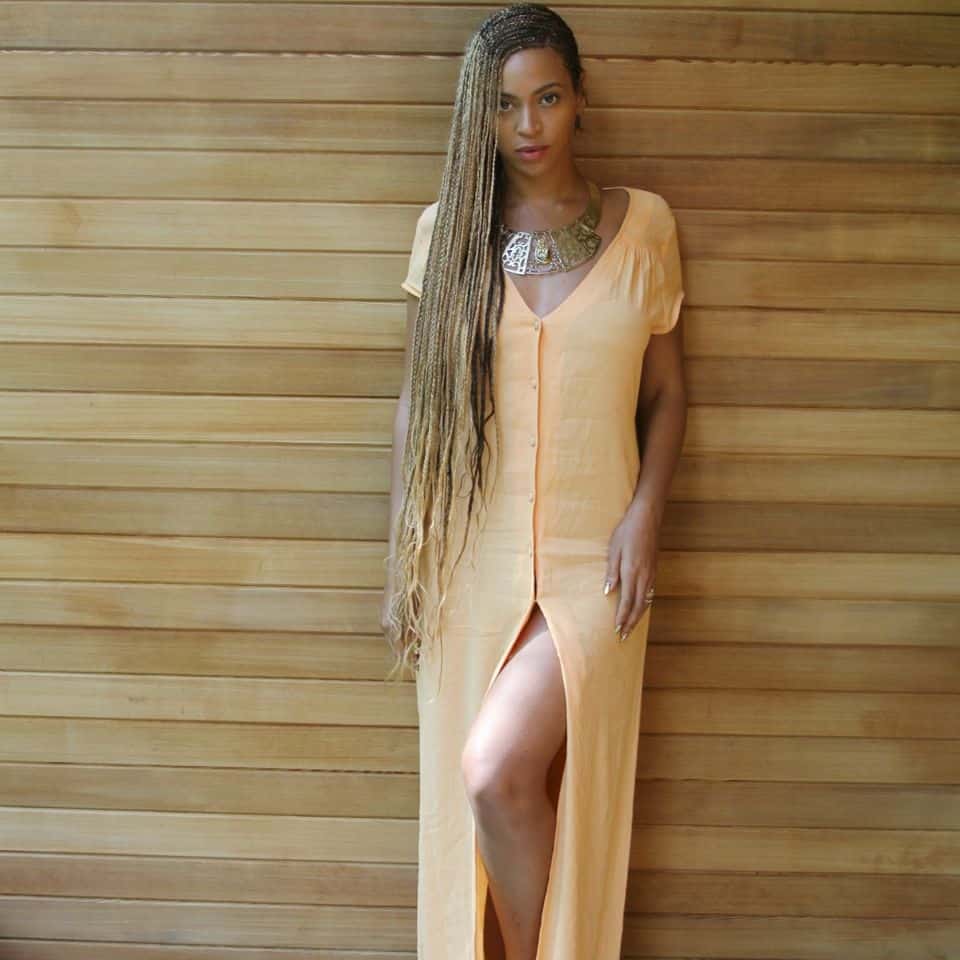 Maxi dresses are amazing because you can add anything you want to them. For shoes, think sandals or espadrilles. Wear bangles and beads to create a hippy feel, or add a sleek silver or gold chain to show your sophisticated side. These dresses look fabulous with cropped denim jackets for rainy days or with light blazers for more formal settings.
Maxi dresses can work on your petite frame! Make sure you find one that you love and you will always have that go-to outfit ready.
Petite readers, share your experience wearing maxi dresses in the comments!