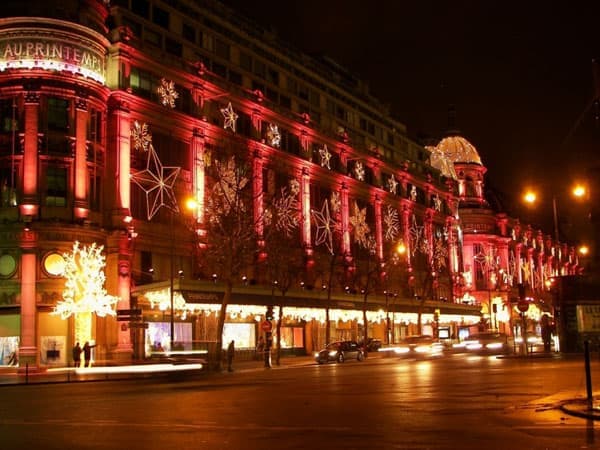 This post may contain affiliate links, which means I earn a small commission if you click and buy something (at no cost to you). See our privacy policy.
There are hundreds, no, thousands of shops in Paris where you can find lots of jolie things. In fact this post could be divided into many, many parts, but for now, we'll give you the best of the best. So, sit back and relax with your warm cup of your favorite cold weather drink – spiced tea, mulled wine or chocolat chaud and let us take you on a virtual guide of some of the best boutiques in the fashion capital of the world. Without further ado, here is TBF's Paris shopping guide.
Paris Shopping Guide: Tips in Shopping the City of Lights
Best Department Store – Galleries Lafayette – 40 Boulevard Haussmann 75009 Paris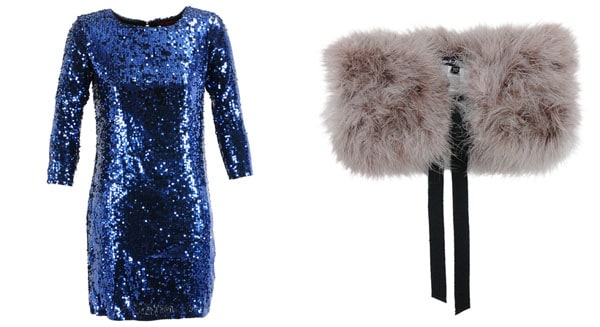 This department store is a must-see if you're ever in Paris, even if you don't plan to do any shopping. The main floor which houses makeup counters from the world's most recognizable brands is indeed a sight to behold. With an incredible domed roof and some of the most beautiful stained glass we've ever seen, Galleries Lafayette should be at the top of anyone's list, fashionista or not! Like any great department store, they also boast of a vast array of brands and carry everything any fashionista's heart might desire. It would be impossible to have a blue Christmas in this sparkler and what better way to to keep warm than this nifty neckwarmer?
TBF insider tip: Galleries Lafayette offers free in-store fashion shows on Wednesdays! All you have to do is call and make a reservation +33 (0)1 42 82 34 56
Best Boutique Merci – 111 boulevard Beaumarchais 75003 Paris
Merci has to be one of our fave places to find unique gifts and great clothes. Trending a bit on the higher end price-wise, there are still lots of unique items to be found in this beautiful boutique in the super-hip, fashionable Marais neighborhood. There are three floors, two cafes and tons to choose from! Jewelry, cozy sweaters, and adorable stationery with the store's name imprinted in red – "Merci" – the perfect thank-you card with a dash of Parisienne style. Browse the clothing, shoes and bijoux on the top floor, wander through the gift section on the 2nd where you can find some of the coolest accessories for your smartphone or iPod – fuchsia headphones, anyone? – peruse the home decor in the basement and when you're all shopped out, head to one of the two cafes for a spot of lunch and un verre de vin rouge (glass of red wine). You're in Paris, after all!
Best Vintage – Free "P" Star – 8 rue Ste-Croix-de-la-Bretonnerie 75004 Paris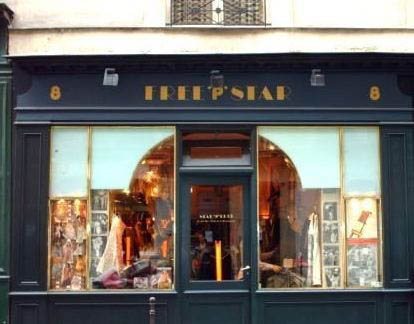 Contrary to popular belief, there are quite a few vintage shops in Paris and Free "P" Star's racks are filled to the brim with treasures just waiting to be found. At this time of year, you'll find tons of fur and leather, all for under $100. There are also bins overflowing with chunky knit sweaters – mostly %100 wool or, if not, a reasonable blend of wool and synthetics. The key here, as with any vintage shopping experience is to bring along your patience and always be sure to take the time to check for holes and stains, etc. But the deals are there for the taking! We know one French fashionista (we won't name names, but she may have red hair) who found a mint green 50's style lambswool sweater with a peter pan collar for the bargain price of just 5 euro (roughly $6 US)!
Best Inexpensive Chain Store – New Look – Forum Les Halles – 2 Impasse Saint-Eustache 75001 Paris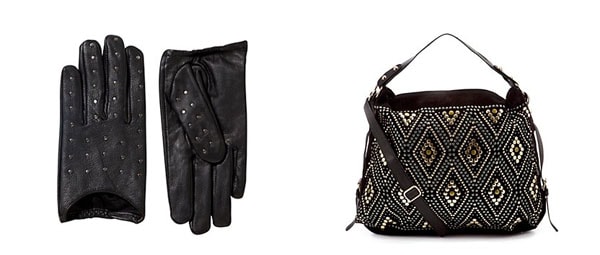 Paris has H&M, Zara and Mango like most other major metropolitan cities, but if you're looking for something a bit more unique head to one of the biggest malls in Paris Les Halles where you'll find New Look. This massive shop offers mostly of-the-moment trend-driven items, as well as great basics. Originally from Britain, it is kind of like the French little sister to Forever 21. Bonus points go to this extremely well-priced store for its extensive plus-size collection. These black studded gloves give any outfit an edge, as does this rad rockin' "bobo" hobo. (Bobo meaning "Bohemian Bourgeuois", the french equivalent to Boho).
Best Lingerie – Chantal Thomass – 211 rue Saint-Honoré 75001 Paris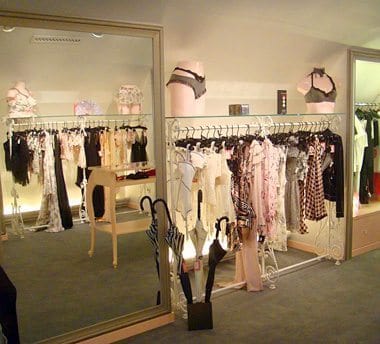 One cannot come to Paris without purchasing a lacy item or two. It just wouldn't be right in the city d'amour. Much of the lingerie you'll find here is made of hand-made French lace and as a result, it's not inexpensive. But who wants to wear itchy, cheaply made, poorly fitting underthings? Definitely worth spending a little extra money, this line's collections are always flirty and playful with lots of ribbons and lace – just the thing for giving a girl a certain je ne sais quoi under any ensemble!
TBF insider tip: If you wait until January, you can score some excellent deals at all the above mentioned stores – apart from the vintage. Sales happen in Paris only twice a year, in January and July, as regulated by the government.
Happy shopping!