This post may contain affiliate links. See our privacy policy.
After a flurry of spring collections featuring retro prints and big, chunky accessories, Noon by Noor's Fall 2017 collection was a refreshing exploration of simplicity. Solid colors, mostly neutrals, and textures, created classic and timeless looks — the stuff that never goes out of style. And although this is 'technically' a fall collection, you can wear these pieces year-round. We loved the Noon by Noor vibe so much, we deconstructed it so you can get the same look for less.
5 Pieces Inspired by Noon by Noor Fall '17
1. The Sheer Maxi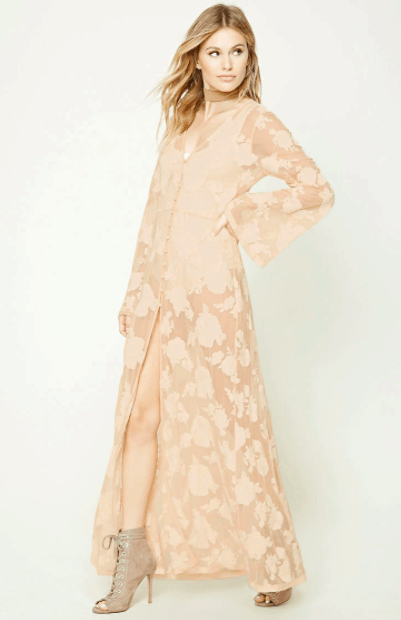 This maxi from Forever21 is gorgeous with its high-thigh split and buttons detailing the front. You'll also notice the floral pattern that decorates the sheer fabric. The full sleeves, extra long length, and floral design deliver style fit for a princess. Pair with heels and you have the perfect piece for a garden party or wedding party.
2. Extra Long Trench Coat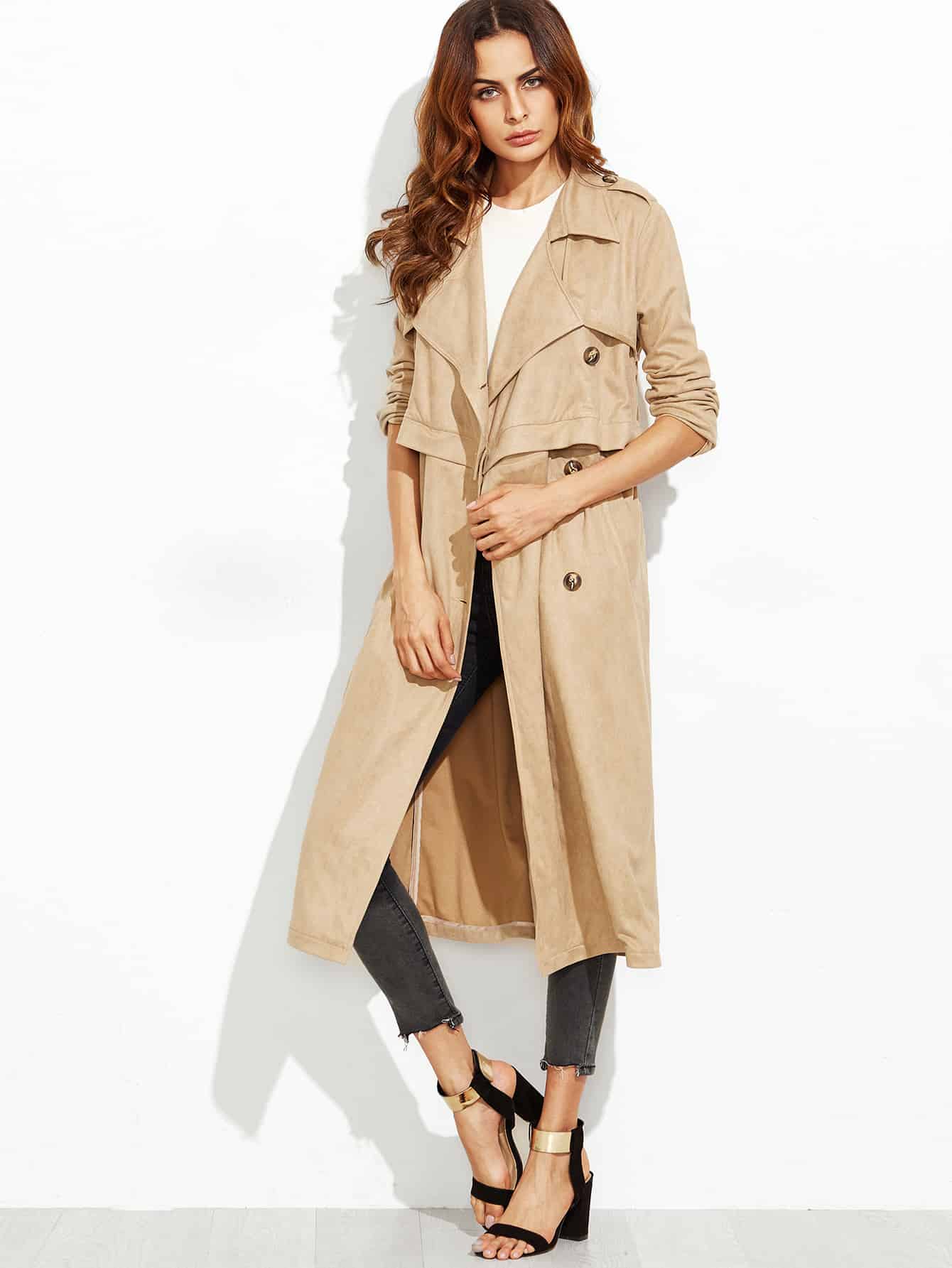 Camel coats have been hot, hot, hot since fall. And why not? The color goes with anything, and a long trench coat works as well over a casual outfit as it does over a formal one.
This jacket's color and the extra long fit aligns perfectly with the Noon and Noor style. We love the jacket's wide fit with plenty of arm space and the overall box cut shape is flattering on many body types. You can wear this jacket open or add a belt around your waist for a more fitted look.
3. The Classic Turtle Neck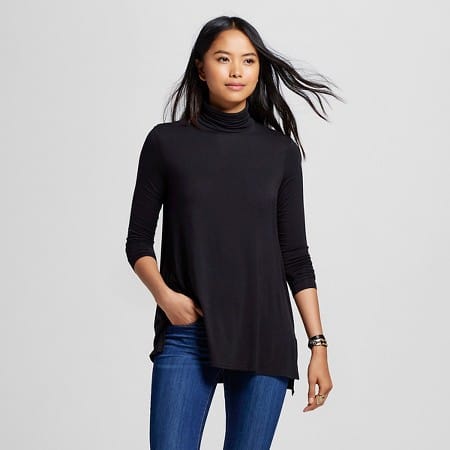 Noon by Noor designers used solid turtlenecks as a subtle partner to both pants and skirts. A turtleneck with quarter-length sleeves is a versatile wardrobe staple for your fall, winter or spring outfits. This one is made of a jersey knit that adds warmth on a breezy evening, but can also keep your body cool in warmer temps.
4. Peplum Top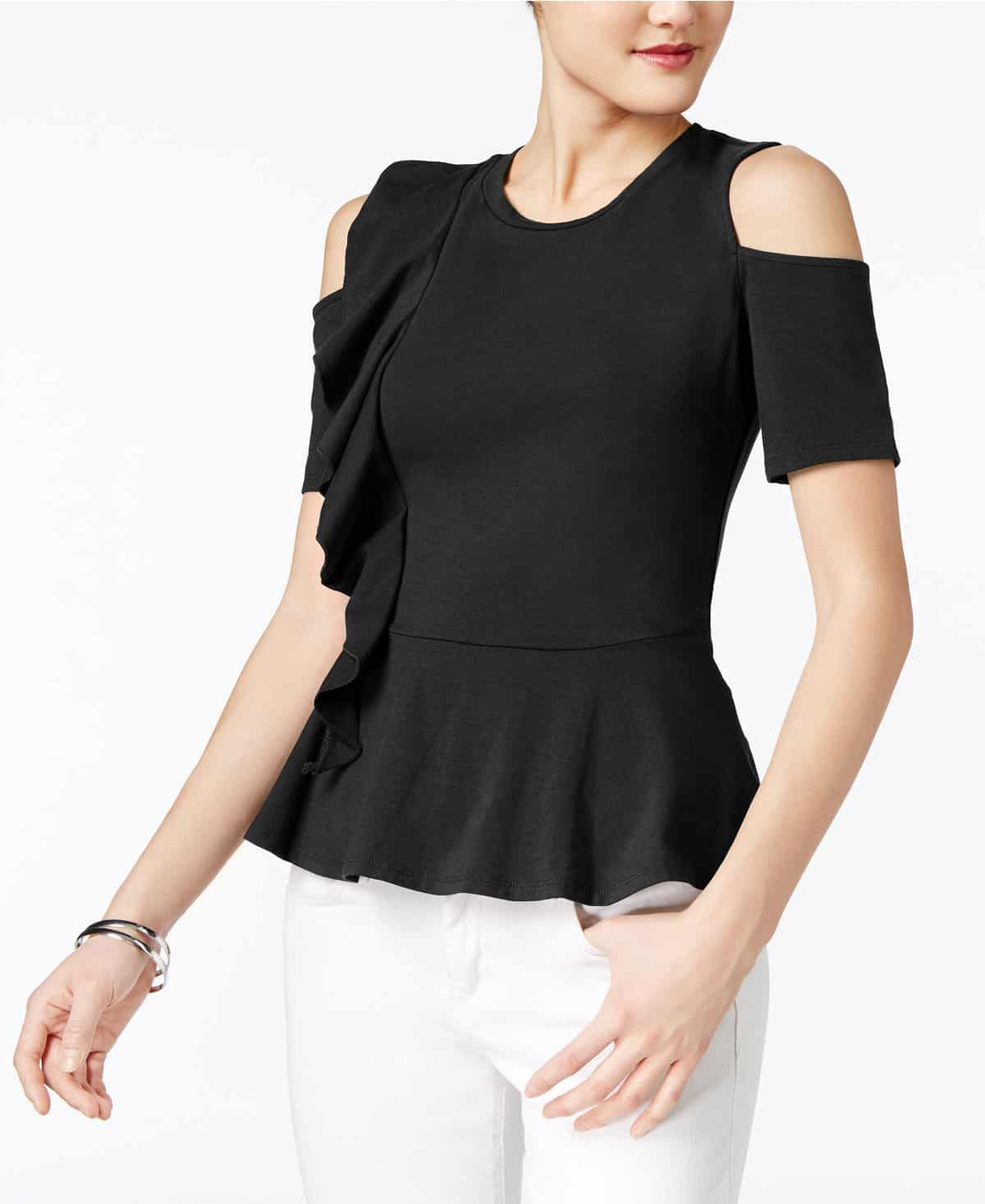 Another trend in the Noon by Noor collection was the peplum dress. We say, let's channel that style into a more versatile top that can be worn for work or play. This piece by GUESS features flattering ruffles and modest cold shoulders.
5. The Loafer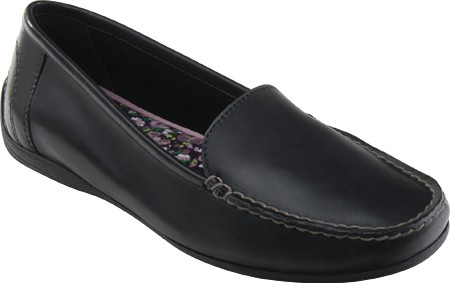 Loafers are a classic choice for women, and the Noon by Noor show featured them prominently. A loafer can be casual or dressy, depending on the outfit — and you know budget fashionistas love the versatility! You can reach for the loafers year-round too, especially when you're in need of a pedicure.
The Noon by Noor fall '17 collection is proof that the classics still reign! Have fun adding these copycat pieces to your wardrobe now, and throughout the year.