This post may contain affiliate links. See our privacy policy.
Marcel Ostertag lit up the runway with his fall 2017/winter 2018 collection at New York fashion week. His style this season was an eclectic mix of vintage patterns, garments with bright clothes, and long-fitting garments with comfortable shoes — mixes that were both diverse and ready to wear.
We loved Ostertag's runway looks so much that we translated his themes into copycat looks you can find for under $50!
Marcel Ostertag Looks for Less
1. Bold Prints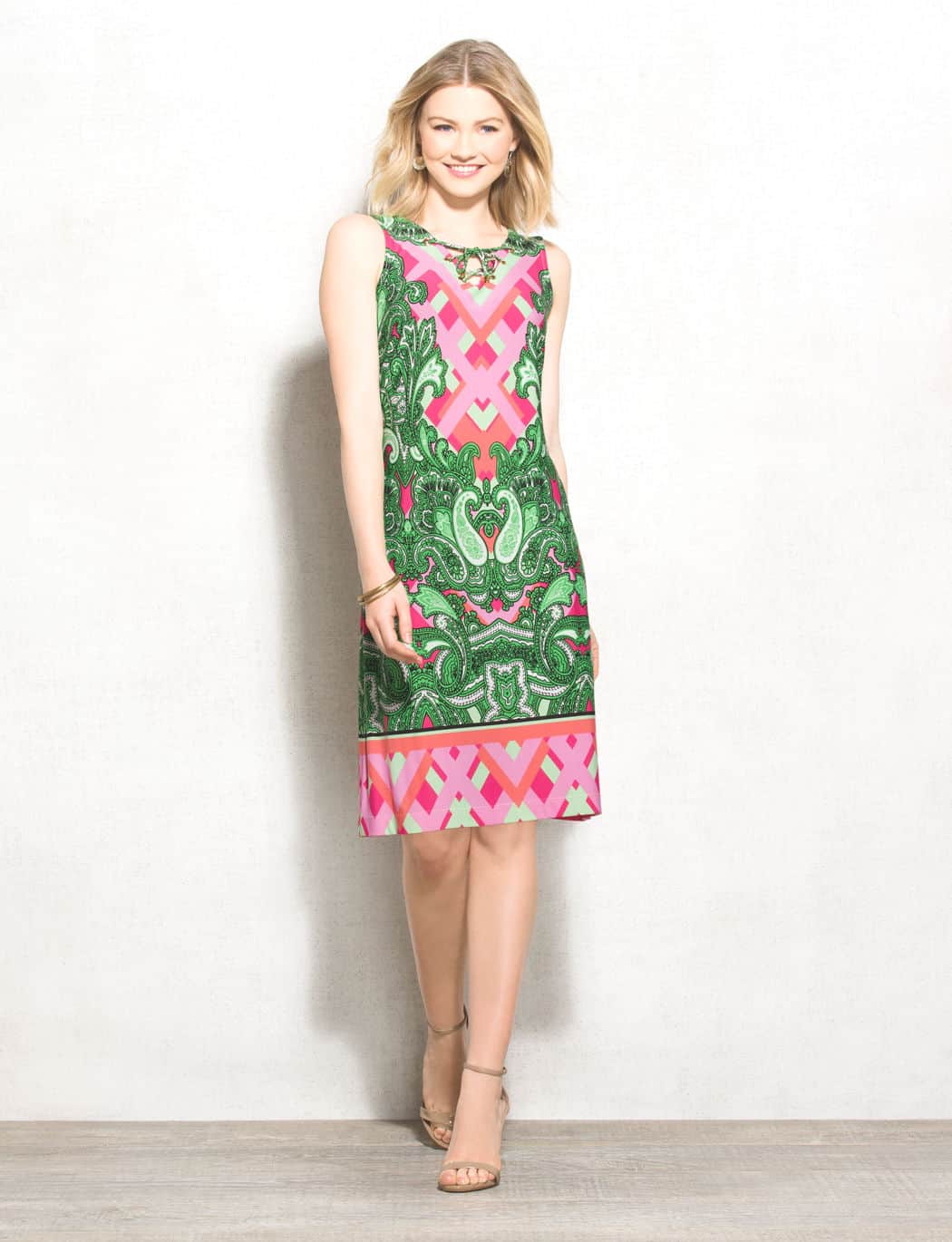 This knit dress is full of bold, bright colors — greens, pinks, reds, oranges — perfect for spring. You'll reach for this number on Easter Sunday, or when you're headed to a spring wedding. Pair it with a nude heel and a soft cardigan. You won't need to accessorize much since the piece is striking enough to stand on its own. A couple of dainty bracelets will do the trick.
2. Shiny Silver Tones
Metallics — especially silver tones — are a trend in Marcel Ostertag's latest collection. And you can incorporate these into your everyday wardrobe in a very feminine way. Try this midi skirt from ASOS. It is appropriate for the office or even for a semi-formal event. Pair this shiny piece with a black top and blazer. Add heels and you're ready to go. Feeling bold? Trade out the heels for sneakers and you'll have an edgy off-duty look.
3. Flounce it Up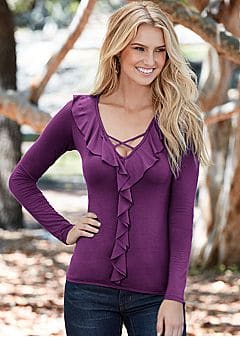 Flounce is a huge part of the Ostertag's collection this season. You can wear it, too. After all, a good ruffle never goes out of style.
This top from Venus is fitted, so know that it will accentuate your curves. The vertical flounce makes your torso appear longer and sleeker. Wear with a light scarf to disguise the bare neck, or wear as is. Perfect for date night or girl's night out.
4. The Statement Belt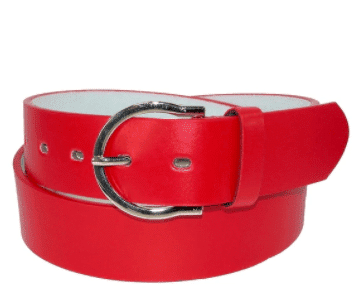 Use a bold colored belt like this one to bring out subtle shades in a multi-colored top or sweater. This belt in particular comes in over 15 colors. So if red isn't your hue, you'll find one that is. Belts, shoes and purses are easy ways to coordinate any type of accent colors you'll want to add to an outfit.
5. Comfy Sneakers

These stylish sneakers look great with everything. The fraying edges give these shoes a stylish, beachy feel, adding to their uniqueness. And those Velcro straps! Easier than laces and fashionable as well.
Will you be bringing Marcel Ostertag-inspired looks into your rotation? Let us know in the comments!