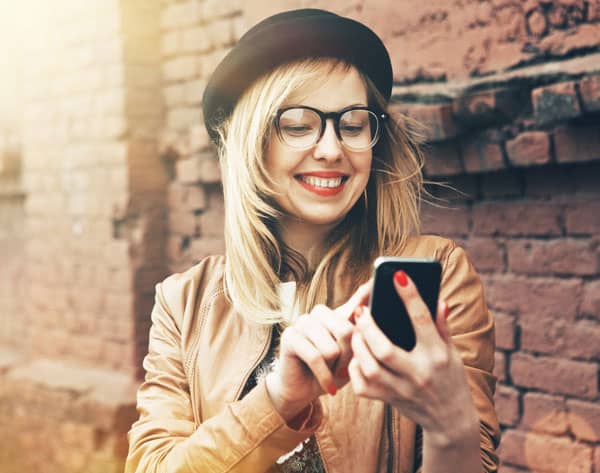 There's no denying the App Store has changed our lives for the better and more efficient. But tucked away amongst the downloads are the real gold—the platforms that take it one further to aid our beloved shopping, sharing and grooming experiences. We're talking fashion apps.
From finding special discounts tailored to your location to scoring instant fitting room feedback or snagging a last minute salon appointment, these hardworking bits of code help to keep our style on point and picture Instagram perfect from head to toe.
20 Awesome Fashion Apps
Style Book
Upload pictures of your own clothing to create a virtual closet a la Cher Horowitz. Save time and energy when you flip through item images (just as you'd flip through physical hangers) in this app made for getting creative with outfits and designing tough packing lists.
The Hunt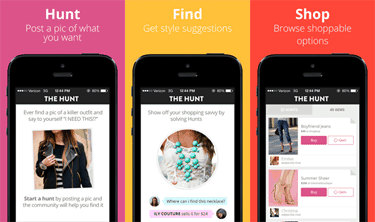 Like a Google Image Search for the goods you're coveting, let The Hunt community track down items on your lust-list. Your certified cure for outfit envy, choose to be alerted of similar or exact matches while the users of this app lead you to sartorial triumph.
Poshmark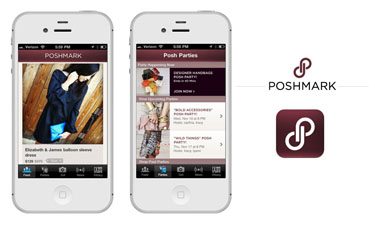 Perfect for making a few bucks on your used or unworn items, Poshmark is like an eBay for stylists. Sell and buy straight from style stars you already know or have yet to discover through virtual shopping parties and individual sales.
Schedulicity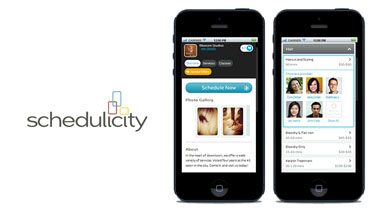 A new way to book appointments, Schedulicity finds and schedules beauty, spa and more services for users. Perfect for those tight on time or traveling to new cities, whether it's hair, makeup or nails that you need to maintain, this app keeps you looking polished.
Fashism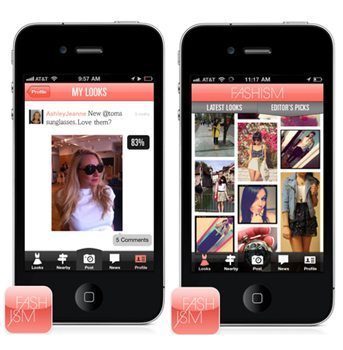 Looking for style advice on the fly? Fashism let's you get and give feedback on what's being worn or up for purchase. Post a pic, ask a question and add details for second opinions in a snap.
Redlaser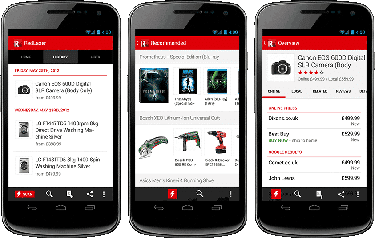 No modern fashionista is paying more than she has to for a coveted item. With the amount of different sales, discount codes and promos available today, there's always a clear winner in terms of snagging a deal. Red Laser scans the barcode of the item you're after and compares competitor prices, complete with reviews.
Swagg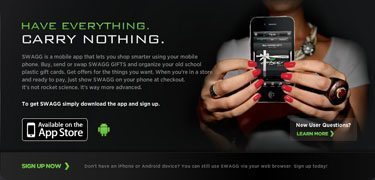 A smart digital wallet, Swagg let's you digitize gift and rewards codes to lighten the load. The best part? They partner with your favorite brands so you'll be the first to know about deals that stretch those rewards further.
Shopstyle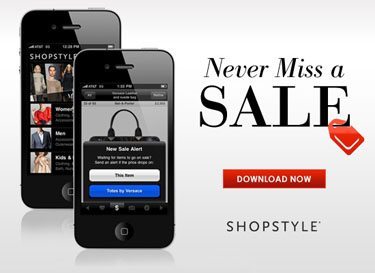 Is the perfect search engine for filtering the web for your shopping needs. With thousands of brands at your disposal, simply search a style, scroll through multiple options and tailor your request to come up with your single, ideal garment.
Instasize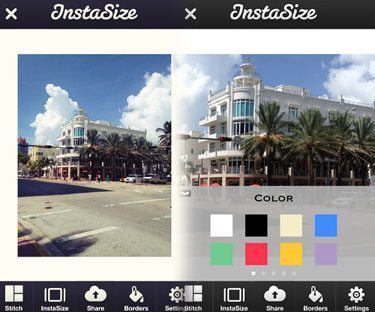 Creating Instagram-worthy photos is a must for fashion lovers. Instasize fits the whole photo in your Instagram frame so no fabulous shoes or amazing headwear accidentally gets cut out of your image. Plus the sleek white border leaves images looking blog-esque in your feed.
FashionClyp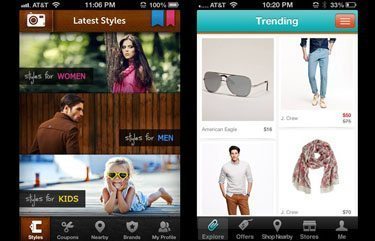 Send coupons and discounts directly to your phone with real-time offers. The days of clipping coupons are over, geo-store tracking accesses what you need that's around you.
WWD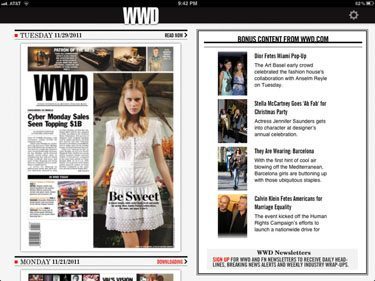 Forget your daily paper, get your vital sartorial updates on-the-go with this app from Women's Wear Daily—the true authority on fashion news and trends in the worlds of fashion, beauty and retail.
Pose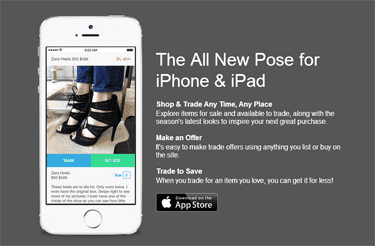 Just like the name suggests, users upload their best fashionable snaps to this app for sharing and feedback. You can buy, sell, trade, follow and inspire friends and tastemakers with just one pose.
Mirror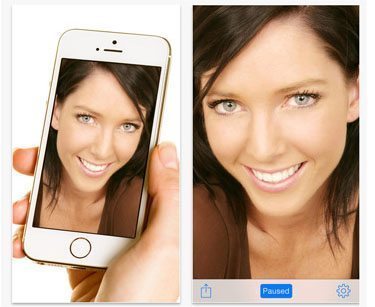 Instead of being caught taking selfies, use Mirror for touch-ups and beyond when your compact or makeup bag is lacking one. Providing a clearer zoom than your forward facing camera, this app helps keep your beauty routine in tip-top shape, no matter where you're at.
GoodGuide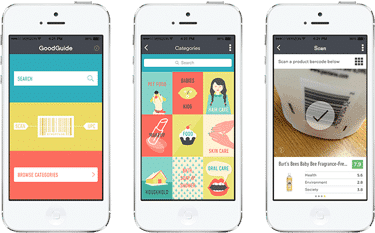 If there's a fashion fad of the decade it's going green, and the GoodGuide app helps you achieve it anywhere. Find safe, healthy and ethical products instantly, complete with comprehensive performance ratings, barcode scanning and customized recommendations for stylish and environmentally-friendly living.
Beautylish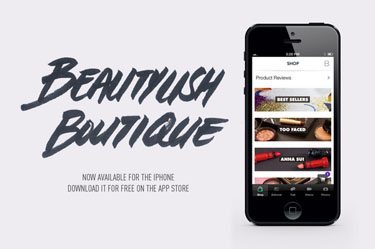 Similar to a Pinterest for makeup lovers, Beautylish lays out inspiration and tutorials in one chic package. Filter through photos or products for how-tos, reviews, tips and more–whether it's health or beauty you can find it all here.
Fashion Terms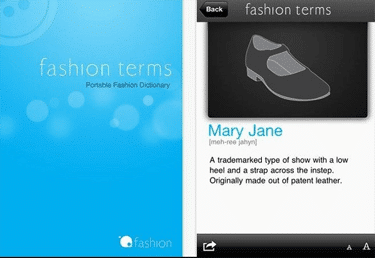 Even the most knowledgeable fashionista needs a little help keeping up with the ever-expanding Rolodex of fashion vocal. Fashion Terms has you covered with alphabetically organized and garment, accessory and textile divided categories.
Style.com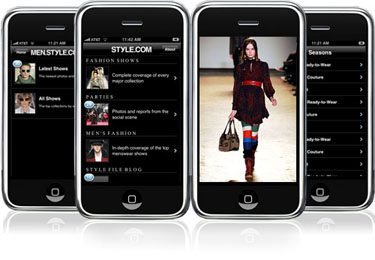 If you visit the site regularly, than you already know that Style.com is the go-to source for nearly instant runway show access. Stay up to the minute with behind-the-scenes info, catwalk images and video, as well as an extensive archive from New York to London to Milan with the must-have brand's app.
Chic Feed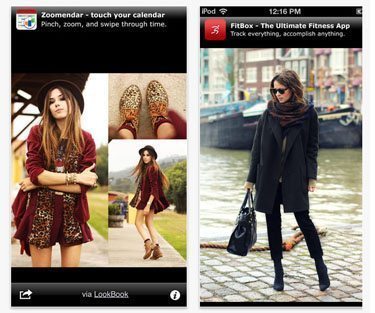 We all love perusing street style snaps, but who has the time to keep up with all the different blogs these days? Chic Feed funnels all the best street style shots from the names you already know into one convenient feed.
Trendabl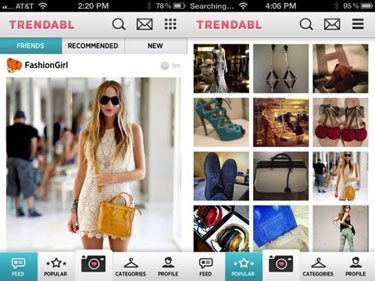 A bit of an Instagram and social media community and commerce platform for fashion, this app allows you to upload outfit photos and tag according to categories like price and label. Users can shop ensembles and purchase from multiple retailers in a single transaction.
Whisp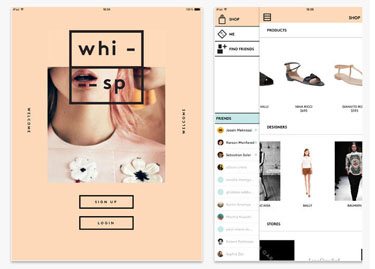 Connecting high fashion with intimate conversation, Whisp is a style messaging app. Forget screen-capping Google images or mobile sites, work within this app to send and discuss the items you're interested in buying on the spot.