When you buy via links on this page, I may earn an affiliate commission. Learn more.
The best budget shoppers always talk about finding and using coupons, but that's easier said than done. Searching online for coupons is just plain overwhelming. You often end up on something other than the best coupon sites (you know, the ones that offer legit savings).
Considering that your time is valuable, you can end up losing on the deal — spending three hours to save $5 equates to well below what you're worth.
So where, exactly, are these magical coupons? Here's a list of 10 of the best coupon sites we've come across.
Best Coupon Sites for Fashionistas
New! Coupert
In the last few years, I've found most coupon sites to be difficult to use. You try one code, it doesn't work. You try another, still doesn't work. And you keep doing that until you just give up and pay full price.
The new trend is the browser extension that automatically finds coupon codes for you, while you're in the shopping cart. These extensions test many coupon codes and then applies the one that delivers the most savings for your order.
One of my new favorites is Coupert, which you can install here. With Coupert, you can earn cash back on your purchases and save with coupon codes at the same time. When I first installed the extension, I got a 5x cashback bonus.
Coupert works on more than 10,000 stores. All you have to do is install the app and tap "Active Cash Back" on the popup when you are shopping.
RetailMeNot.com
Retailmenot has coupons for online and in-store purchases. The search function is easy to use, and the site features some of our favorite retail stores: Macy's, Neiman Marcus, Kohl's, JCPenney, Nordstrom, 6pm and more. Go straight to the selection of fashion coupons here.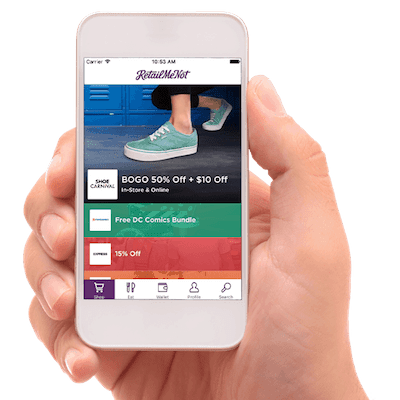 Also, you can download the Retailmenot app and take it with you wherever you go. After all, why not save on impulse purchases too?
Dealspotr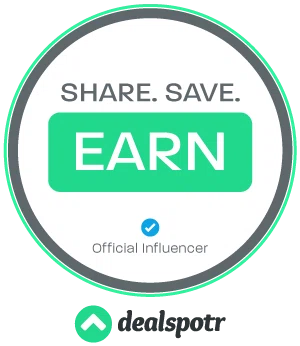 What we love about Dealspotr is that you get rewarded with points for contributing to the accuracy of the deals. (Earn enough points and you can redeem them for Amazon gift cards.) And since the Dealspotr community is constantly reviewing and validating the coupons, you'll generally have a higher success rate in finding deals that work. That means you spend less time searching and more time shopping.
See our Dealspotr review for more information on how the community works.
TheKrazyKouponLady
TheKrazyKouponLady is a very popular choice when you're looking to save on in-store grocery and toiletry purchases. But while you're there lowering your grocery bill, check out the coupon listings for tried-and-true fashion retailers like JCPenney, Old Navy and Sephora.
For each deal, you'll see when it was posted, plus any comments made by users — and users are a great source for validating deals.
CouponoBox
Couponobox is another known name in the world of coupons and deals. The website publishes a wide range of discount offers from premium stores, across genres. Couponobox covers everything from Fashion, entertainment, travel, kids, music to the pharmacy, pets, and more.
Deal lovers can sign up for the newsletter to get all the latest updates sent to their inbox. So, finding the right deal with Couponobox is never too hard! Have a look and see if you can bag some hefty discounts.
VoucherShops
For our U.K. readers, VoucherShops promotes the UK's prominent online stores and the deals they offer, including the latest vouchers and discount codes to help you save money.
Search by store name, category and deal popularity. For each store, you can see all valid deals available. Check out the ASOS page, for example, and you'll see three separate offers. Each deal description includes the terms, a success rating and the expiration date.
DealCatcher.com
DealCatcher features online and printable coupons (which we love) and rebate notices. You can sign up for deal alerts by store, which is very cool. Say you've earned some Kohl's cash and you want to wait for a great sale to use it. Sign up on the Kohl's page and you'll get an email when new Kohl's deals are added.
CouponAlbum.com

Our favorite part of Coupon Album that we can click sub-categories under our main choice (meaning when we're in women's apparel, we can narrow down to coupons, then to free shipping). Quick and easy with tons of great stores we shop at anyway.
Groupon
Groupon isn't as talked-about as it used to be, but the site still deserves a spot in your favorites list. See the coupon page for 70,000+ offers at stores nationwide.
And then — because you deserve it — check out the spa discounts for your city. A quick look at the St. Louis spa and beauty discounts shows I can get a mani pedi for $25 or a massage and facial for $47. And I do like the sound of that.
PriceBlink
We like PriceBlink for its store pages. You can see all coupons for a given store, including ones that have recently expired. For each deal, you'll also see when it was last verified. And you have the opportunity to help other shoppers by telling PriceBlink whether the deal worked for you.
On the downside, PriceBlink doesn't have a category page for women's fashion. So we recommend this site only when you are looking for a specific store's coupons.
Budget Fashionista Sale Calendar
OK, yes, this is shameless self-promotion. But if you are put off by endless listings of coupons, check out our hand-picked, featured sales. We only promote compelling sales from our favorite, reputable retailers plus confirmed sample sales.
Take a peek and see for yourself — it'll only take a minute, we promise!
If you listed your best coupon sites, would you include any we don't show here? Let us know and we can add it!