Fall of 2013 hair trends are all about simple, clean, and chic. No matter what look, texture, or length, here are five ways to get the trendy looks of the season. Great for a day running errands, weekend brunch, a day at work or a night on the town, each look goes well with jeans or a cocktail dress. Have fun with it!

Stylish Fall Hairstyles to Try This 2013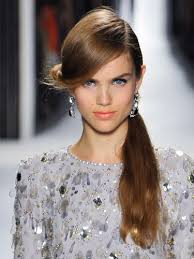 1. Low Side-Ponytail. Quite possibly the easiest 'do to get done, simply pull your locks to the side and wrap with an elastic band or ribbon. Great messy or sleek, play around with the ideal texture for your length and type of hair. My favorite touch is to tease up the ponytail – it gives volume and that classic "bedhead" look I'm obsessed with.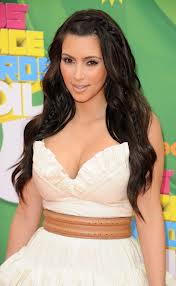 2. Hidden Braid. The infamous Kim does it well. I love the hidden braid because you can customize it to fit your hair and look. My favorite spin on the style is to take a lock underneath and to the side, then braid it loose. Go for one and done or several and tiny – however you feel, there's no going wrong with this one!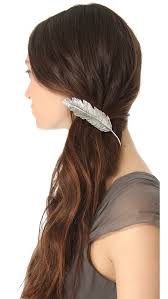 3. The Barrette. Very hip and a small blast from the past, this look you can style high, low, straight back, or to the side. My go-to is a vintage barrette and by way of simple pin to the side. I also love swapping a classic hair-tie for the pin – same overall look but with a twist.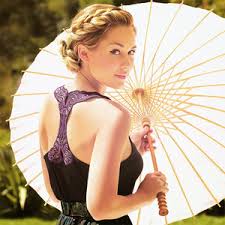 4. Looped Fishtail. Of the more time-consuming looks I love, still, for the time you spend you get much more look for your minute than you'd ever expect. Here is a tutorial for the classic.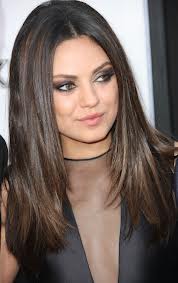 5. Volumed Straight. My go-to for day and night, simply straighten your hair and throughout, tease and scrunch your hair at the roots. The end result is a straight mane that has some bounce. Easy and beautiful!
Do you have your own ideas for smashing fall hairstyles to add to our list? Tell us in the comments!