Rich burgundy, steel gray and hunter green are just some of the beautiful tones you can pick from this fall season when you make your next manicure appointment (or set up your very own at-home "salon"). Neons are also suitable for fall, especially if your wardrobe is filled with neutral hues and you want a manicure that will stand out. Combining two of your favorite colors on your nails makes your manicure just a little more interesting and is another way to express your personal style. Here are some tone pairings that will make autumn fashion even more fun.
Multi-Colored Manicure for Fall!
Multi-colored French tips.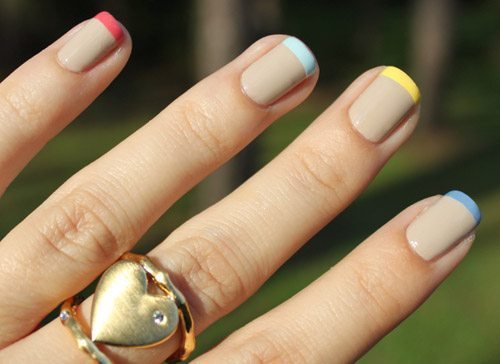 Paint your nails a light tan or sandy color and add a strip of color to the top of each nail. Bright colors pair well with the neutral brown in the base polish and make this manicure appropriate for a number of settings. You can choose one bright color like yellow or ice blue for this trendy spin on the French manicure, or paint each nail tip in a different shade for an adorable and creative take on a classic nail design.
One-nail color change.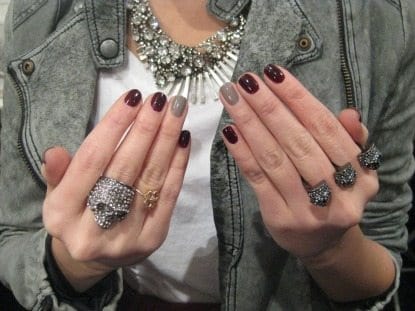 Pick two of your favorite autumn shades for your manicure and paint one nail on each hand a different color than the rest of your digits. This pretty mixture of gray and burgundy is seasonally fitting and looks even better with some edgy accessories. These dark colors make a shot-nailed manicure look elegant, and the colors complement one another very well.
Monochromatic Manicure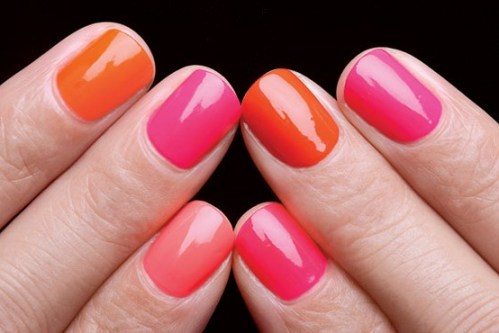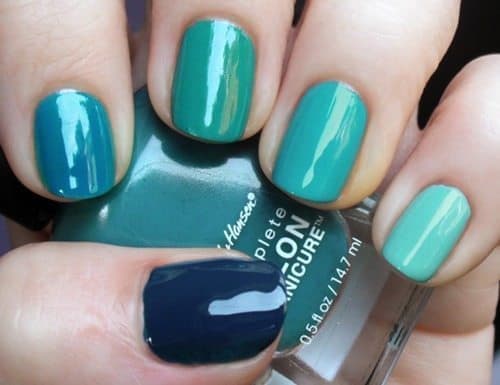 Select five hue variations of the same color and paint each nail a different shade. This manicure, featuring shades in the aqua and navy families, is both subtle and noticeable. You can wear this look to the office or on an evening outing, and a shade that goes well with your undertones will make this manicure look even better. Women with cool undertones look great with green and blue manicures, while those with warmer tones should choose peach, red and bronze polishes.
Remember, too, to step up your cuticle care in the fall. Hangnails and cracked cuticles will distract from your gorgeous fall manicure.