This post may contain affiliate links. See our privacy policy.
Fashion has always had a thing for recycling the most notorious trends into chicer, more refined choices. And we're so thankful for that! Because the '90s revival is in full swing, as slip dresses, mini buns, chokers and, yes, platform sneakers are lining store and closet shelves. We promise things are better this time around.
Even if you shudder thinking about a Sketchers sneaker, an iconic Steve Madden spandex slide or, lest we forget, a Moon Shoe, this new posse of platforms will put your mind at ease. Once you warm to the idea of wearing platforms, you'll realize the benefits, too:
A quick height boost
Head-turning style when you lace up on casual days
What to Look for in Platforms
The telltale signs of a successful contemporary platform sneaker are:
Premium fabric
Sophisticated color palette
Noticeable, but functional base
In other words, avoid ultra-bargain, no-name options, which tend to look cheap and unstable.
Our favorites are clean and cool takes from labels we regularly look to for the classics. It's no surprise Vans and Converse would impress when it comes to the play-it-again trend, though. After all, we've depended on them for years to outfit all of our essential sneaker needs.
4 Essential Styles and How to Wear Them
1. The Hi-Top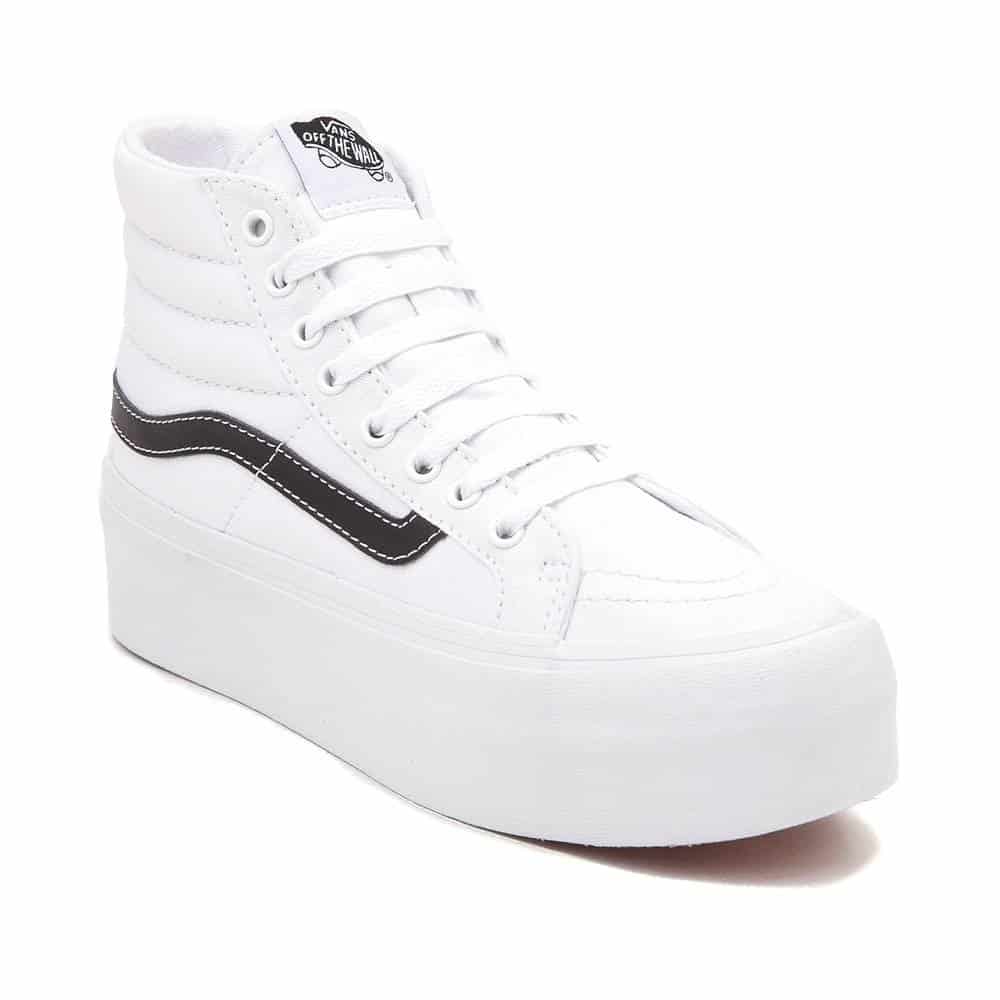 Made for lovers of the old school, this retro platform teams up standard Vans styling with a thicker heel height and ankle support. On days you want to balance out with feminine dresses with something a bit more tomboy, look to a hi-top option and hit the deck.
2. The Leather Platform Sneaker
There's nothing quite like a black leather sneak to dress up laid-back days. Few brands do the leather version better than fashion-girl-favorite Superga. These resemble the clunkier platforms of years past with a a polished panache. Rock these with kick flares and vintage washes when you're seeing the sights on summer vacay.
3. The Slip-On
A number of brands have taken a page from Vans and redesigned the slip-on, everyone's beloved lazy shoe. A platform pair with added embellishment, like this zippered style from closet staple Vince, makes for unexpected and impressive combo. The neutral nubuck leather adds to this shoe's effortlessness, as it'll slip into your own wardrobe with ease.
4. Chucks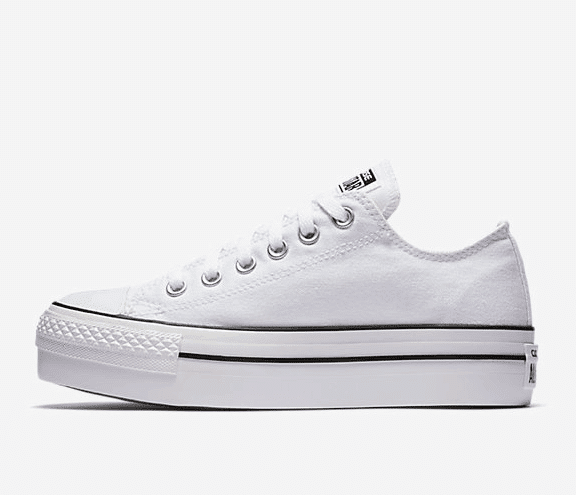 Even cult-classic Converse has bumped up its platform height with a new Chuck Taylor that features almost twice the heel height. These are the pairs you tie up with your old Levi's and other denim cutoffs; the ones that look even better the more worn-in and thrashed they get.
How are you wearing platform sneakers this summer? Let us know below.
You may also like these: