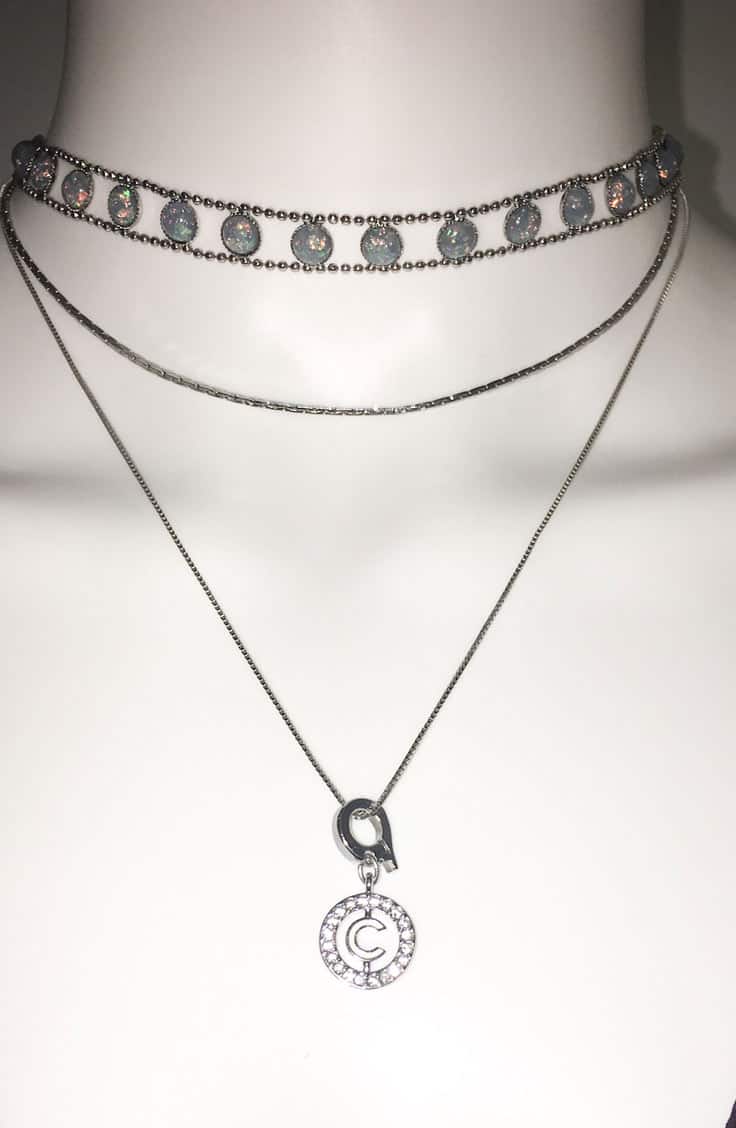 This post may contain affiliate links, which means I earn a small commission if you click and buy something (at no cost to you). See our privacy policy.
Clothes aren't the only thing you want to shed when summer turns up the heat. Accessories, too, can use a summer overhaul. And the first thing to go, for comfort's sake alone, is the heavy jewelry. Downsizing your chunky pieces for their dainty, minimal counterparts will keep you cool and current — airy and weightless shimmer is this season's ideal look anyway.
The best part? A layered combo of featherweight pieces is as eye-catching as, say, that weighty jeweled bib necklace you love so much. A few tiny chains, hoops and bangles are the perfect complement to summer's favorite sheer and breathable fabrics, too. And, with the right mix of staples, you can create new and easy combos time after time — for styling anything from plain cotton tees to sweet summer dresses.
We did the legwork and shopped those staples for you. Fill out your summer jewelry collection with these five timeless, but inexpensive classics.
The Necklace Layering Starter Set
1. The Nameplate Necklace
Anyone who's seen Sex and the City knows a good nameplate necklace is the start to any decent stack. Choose your own name, a family name, or even a loved one. This piece makes your mix all the more personal.
The Splurge-y Option
2. The Mary Charm
The Virgin Mary necklace seems to be a blogger essential these days, even for the non-religious. But you can sub in for any charm, really. The key is choosing a necklace length different from your nameplate so they sit atop each other with enough space.
3. The Choker
Trade in your wide and ribbon chokers for something a bit more petite. We love a lightweight curb or figaro chain, but there's no rules here. Mimic the chain type of your other two necklaces, or not, depending on how unique you want your mix to be.
The Splurge-y Option
Beyond the Necklace
By mixing and matching your nameplate, charm and choker, you've got seven different necklace options to keep your look fresh throughout the summer. If you're light on coordinating pieces for the ears and wrists, a hoop set and bangle set will complete the look.
The Hoop Set
Go with big or small hoops (or both if you have multiple holes). It's your preference! All that's important is that they're ultra thin and don't weigh your lobes down. Summer is about being free as a bird, so you shouldn't even feel like you're wearing them.
The Wire Bangles
While we all wish we could be stacking up Cartier Love Bracelets, most of us will have to reach for something wire and plated. Avoid wide measurements so you can wear multiple bangles at once. It's all about the jingle.
What pieces are your favorite for jewelry layering? Let us know in the comments.