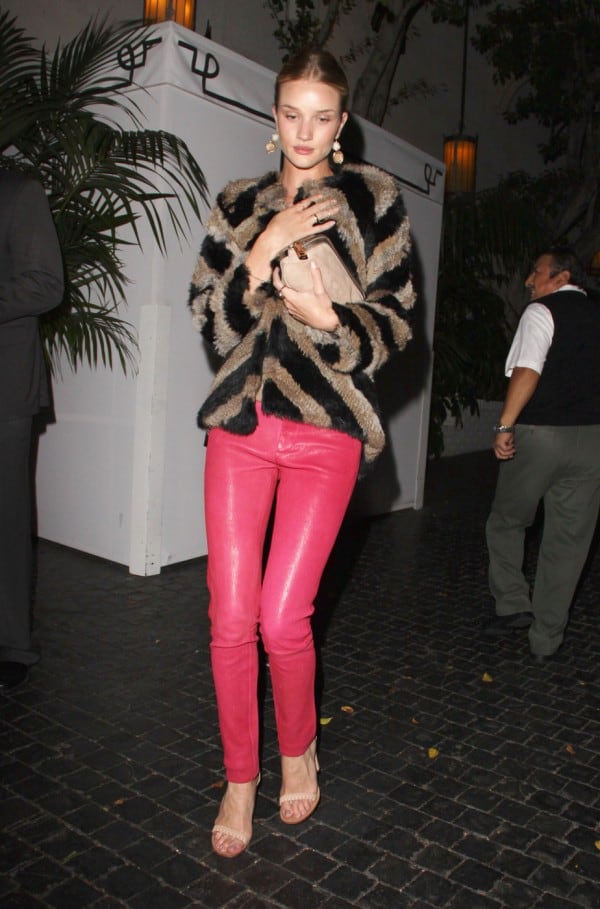 There's no doubt about it: leather pants are a trend-turned classic. Everyone from PTA moms to celebrities can pull off a leather pants outfit by choosing the right coordinating pieces
Want your look to be edgy? Check. Leather pants can do that. Looking for ultra sophistication? Yep, they can do that too. How about fun-loving chic? Sure thing.
And, leather need not be harmful to animals or grossly uncomfortable. That's right — we're all about faux leather here. It has that same luxe look for less, and with no furry friends involved.
Still not convinced leather pants are for you? No worries — just take a peek below at our favorite leather pants outfits below, and glance over our styling advice before you head out. The info might come in handy. You know, for a friend.
How to Style Leather Pants
1. Go faux.
Real leather is well, real leather. And that means it's pricey and heavy and involves wearing the skin of animals. Faux leather pants are cheaper and look like the real deal.
2. Wear color.
Leather pants need not be "I'm in a rock band" black to look cool. Be open to ditching the dark and making your style pop with a dose of color.
Black works if that's your comfort zone. But it's so expected. Changing it up makes a big statement.
3. Know that leather doesn't have to be tight.
Tight leather pants may have been the thing for 80's hair bands. But IRL, most ladies don't need to look like they just finished filming a Whitesnake video.
If the pants are too tight, you won't be comfortable with the way you feel or with the way you look. Find a pair that fits right for your body. Think skinny jeans type fit at the tightest. Don't cross over into leggings territory.
4. Break things up.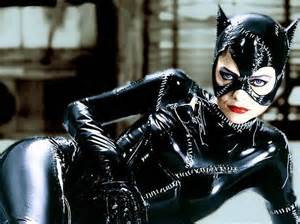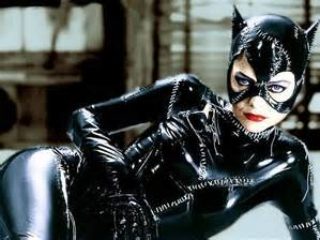 Just because you found the perfect pair of leather pants doesn't mean you have to show your excitement with matching leather tops and leather accessories. You're not attending Bat Woman tryouts. There's no need to be in head-to-toe leather mode.
Temper your shiny legs with a loose cotton sweater or a girly blouse.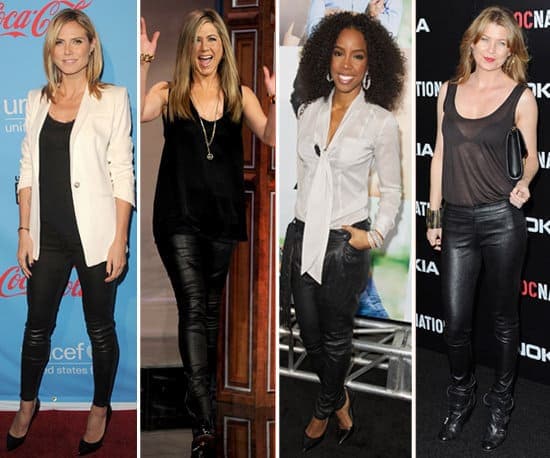 5. Ease into leather.
If the idea of leather pants intrigues you, but you worry about pulling it off, remember two things. One, you can pull it off. I believe in you. And two, you can always start with leather-trimmed pants. A leather stripe down the side seam, for example, would be a good start. Baby steps, conservative fashionista!
Faux Leather Pants We Love
Metallics
Color Blocks
Pastels
Tried and True Black
Baby Step Strip
Track Pant Inspired
Ladies, what are your thoughts on leather pants?
This post about how to wear leather pants was written in 2013, and updated in January, 2019.