This post may contain affiliate links. See our privacy policy.
Genuine, patent or faux, leather is fall's favorite textile for its endless iterations. This season, it's not just about stocking up on a leather jacket though. The 2017 collections proved it's time to fill your closet with leather pieces for every day of the week. Designers paraded everything from iconic leather coats to adventurous dresses and unexpected button and flap-pocket front tops. No silhouette was safe from leather's influence, leaving us to wade through a mountain of leather (and vegan friendly!) looks.
And boy, did we conquer that mountain! We're here with the good, the bad and, most importantly, the affordable — so you can find the leather pieces you need fast.
Best of Leather, AW17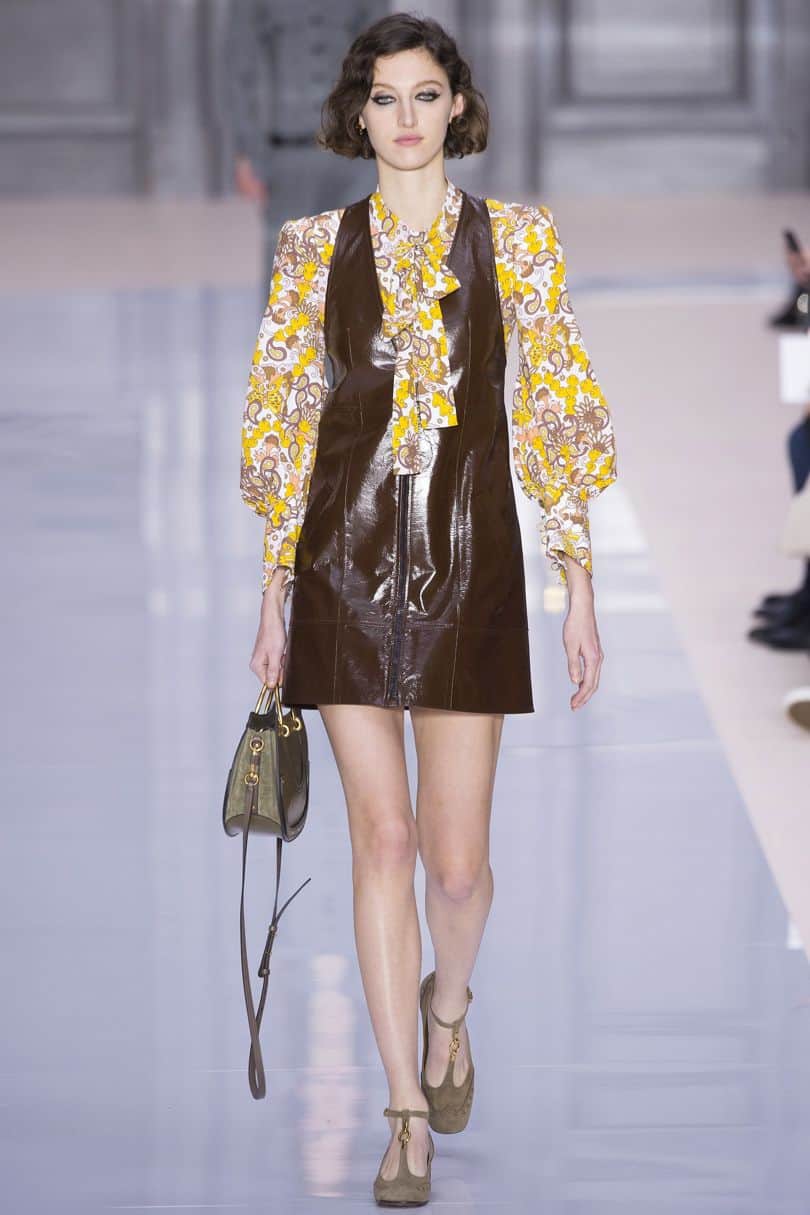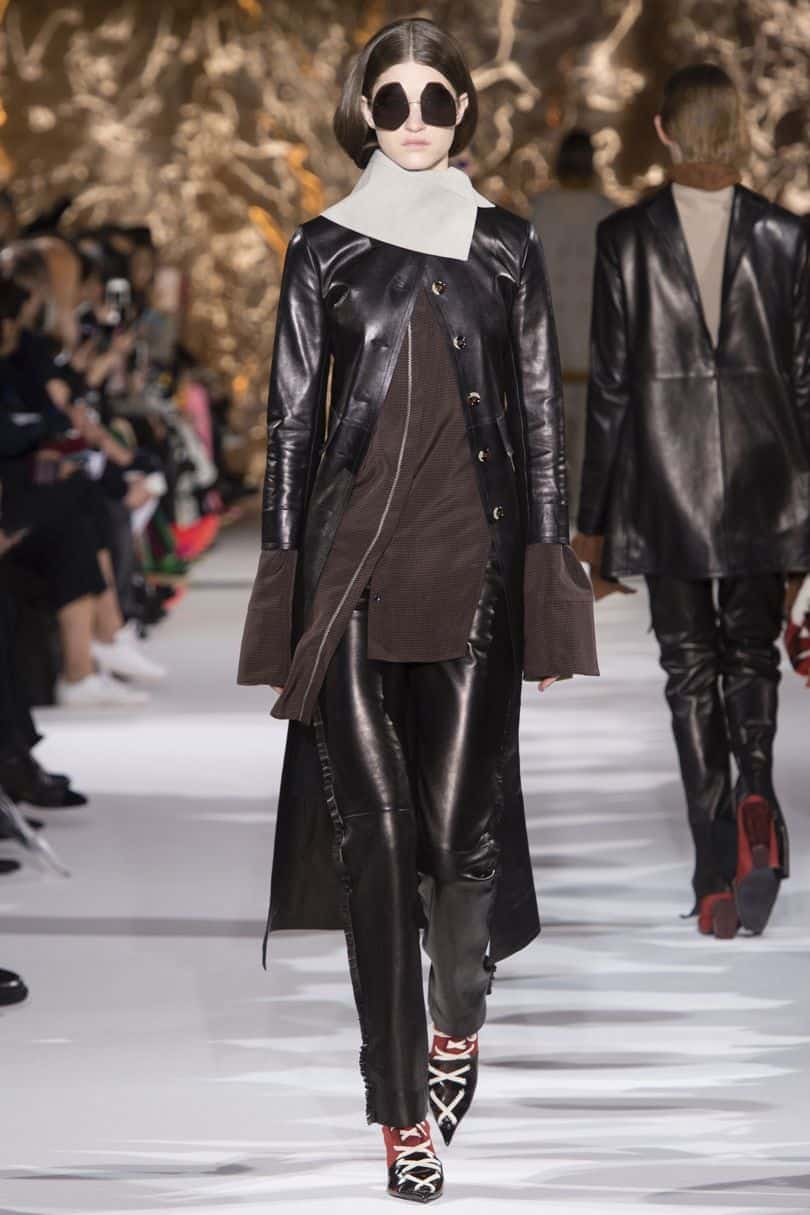 All the standout looks for this season, good and bad, gave a nod to decades past. But the best designs? Mod styles from the '60s, '70s and early '00s were the ones that rose to the top. Featuring office looks inspired by swingin' rockers and rebels, and futuristic Neo of The Matrix fame, the top collections provided no shortage of impeccably tailored and practical silhouettes.
Worst of Leather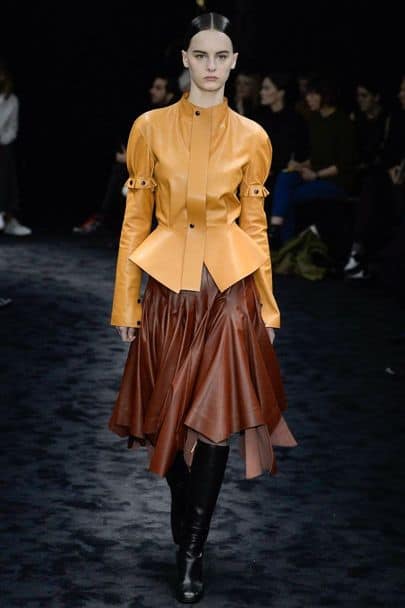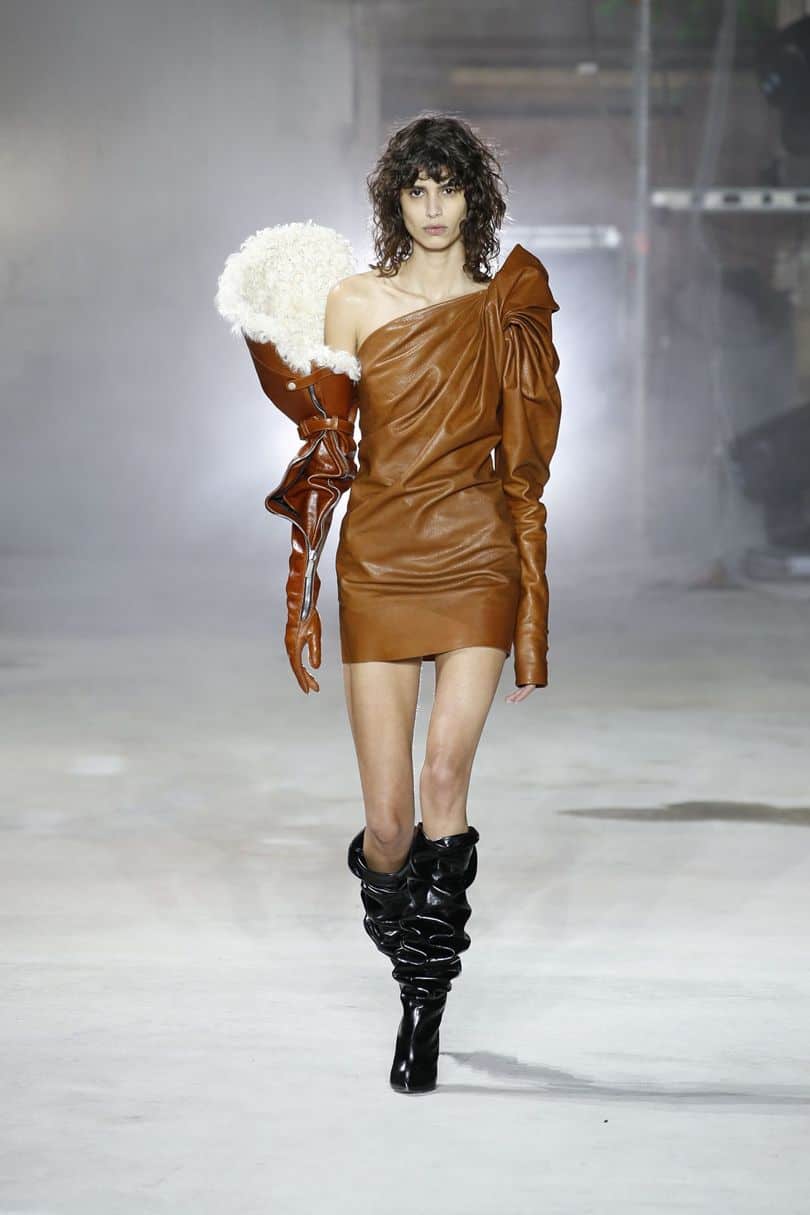 The over-the-top and unwearable silhouettes had some common features: namely, sleeves. While a good leather pant provides a nice barrier between you and the cold, a long-sleeve leather dress or button-front top just seems like it would overheat. Neck-to-wrist leather paired with outerwear and wool trousers? It sounds like some weird form of fashion torture. No thanks.
And, the Affordable Leather
Tapered leather (or faux) trouser. A step up from leather leggings and a bit more polished for meetings and more, a tapered trouser in a modern neutral gives you polish and edge. Pair this sleek green silhouette with a fitted tee and a blazer for that perfect balance of coordinated cool.

Leather (or faux) pencil skirt. Nothing compliments a cashmere turtleneck or knee-high boot quite like a smart pencil skirt, and this year the leather silhouette is the ultimate in office luxury. Indulgent and essential, this piece gives you something to get excited about as you work your way through yet another week.
Leather jumper dress. Get in on the back-to-school fun with a school-girl look that's tres grown-up. A jumper in a smooth and supple leather was made for the transitional weather — you stay warm as the temps drop, even as you try to keep showing off the last bit of that summer glow. Layer it over an oxford or floral print silk blouse for added '70s trend appeal.
You may also like these: