This post may contain affiliate links. See our privacy policy.
Want to see my latest Haverdash unboxing? You're in the right place. I opened my latest shipment in front of the camera and then tried on each of the pieces (though the actual changing of clothes is definitely off-camera 🙂 ).
I'm a huge fan of renting clothes. I was a Le Tote subscriber for years and now I've moved over to Haverdash — while the details of each subscription style box differ, both scratch the itch of having something "new" to wear. And scratching that itch generally keeps me from shopping when I don't actually need anything. Honestly, I feel like my Haverdash subscription saves me money each month. I pay a budgeted flat monthly fee, and skip the unplanned clothing purchases.
Haverdash Unboxing: My Picks and Priorities
Haverdash works a lot like any other online store: you shop the website and pick your favorite pieces. You need to have 10 pieces selected to receive your shipment, which contains three garments. You can also "prioritize" some of your picks, but you won't know what's in your next shipment until it gets sent out.
I'm kind of a control freak (OK, "kind of" is an understatement). Normally I receive that Haverdash shipment notification and go straight to the website to log in and see what they're sending me. This time, though, I decided to wait and see what showed up. You can see my first impressions of each piece in the video.
Haverdash Unboxing Video
Here's the video!
After I opened the box and tried everything on, I went back to my account to see if I had prioritized any of the three garments. I remembered picking two of them, but couldn't remember how I'd prioritized them. The funny thing is, the piece I liked the best was the only one I hadn't prioritized. Can you guess which it was?
1. Faux suede dress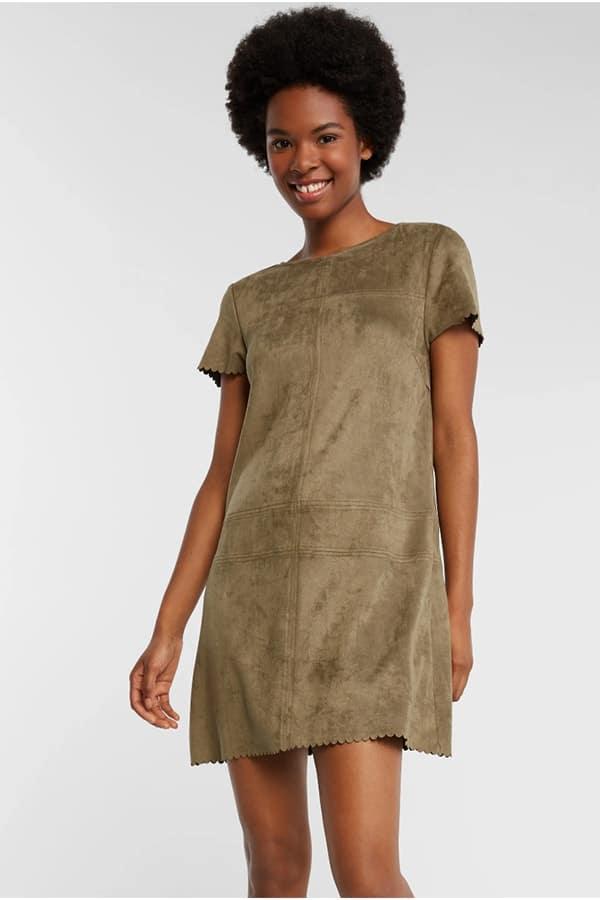 This faux suede piece is right in my wheelhouse. It's a relaxed silhouette in an easy-to-wear, solid color and that scalloped sleeve and hemline add just enough interest. I also pulled in right out of the box and put it on, so it doesn't need an iron — a huge plus in my life. Also, the fit is as expected.
2. The patterned, long-sleeve top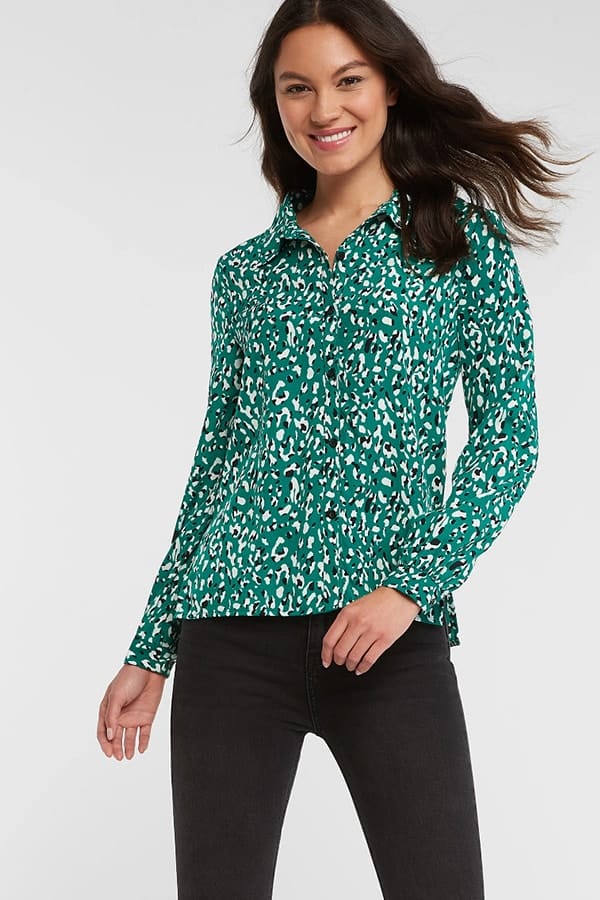 A fun patterned top is all you need to make an ensemble out of your favorite jeans. Even better that it looks great untucked. The bold green is a new take on leopard, and that's something we all need in my opinion. This shirt is also wrinkle-free and fit just fine.
3. Tie midi dress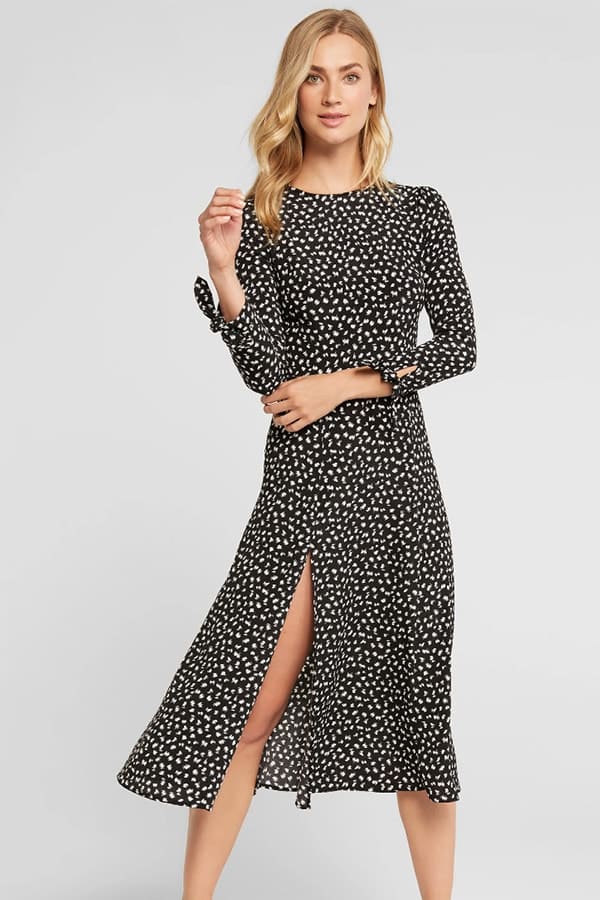 I didn't love this dress on me — watch the video and you can see it looks way better on this model. In comparison to her, I'm shorter and also I have hips. The dress actually went down to about my ankles, which is far too long to be considered midi.
Ready to sign up for Haverdash? Get started here.