This post may contain affiliate links. See our privacy policy.
We rent cars, homes, and movies—why not get into clothing rental too? Renting is cheaper and requires way less commitment than buying, and those are two benefits a budget fashionista can really get behind.
Clothing Rental: The Pros
The two big players in the subscription style box rental game are Haverdash and Le Tote. Before I dive into the head-to-head match-up of these two services, let's talk about why you'd even want to rent clothes.
Renting is an easy way to keep your clothing spend in check. Haverdash and Le Tote each charge you a flat monthly fee. And in exchange, you receive a set number of garments that you can wear as often as you like. When you're done wearing those pieces, you send them back and wait for your next shipment. Shipping, both ways, is included in your monthly fee.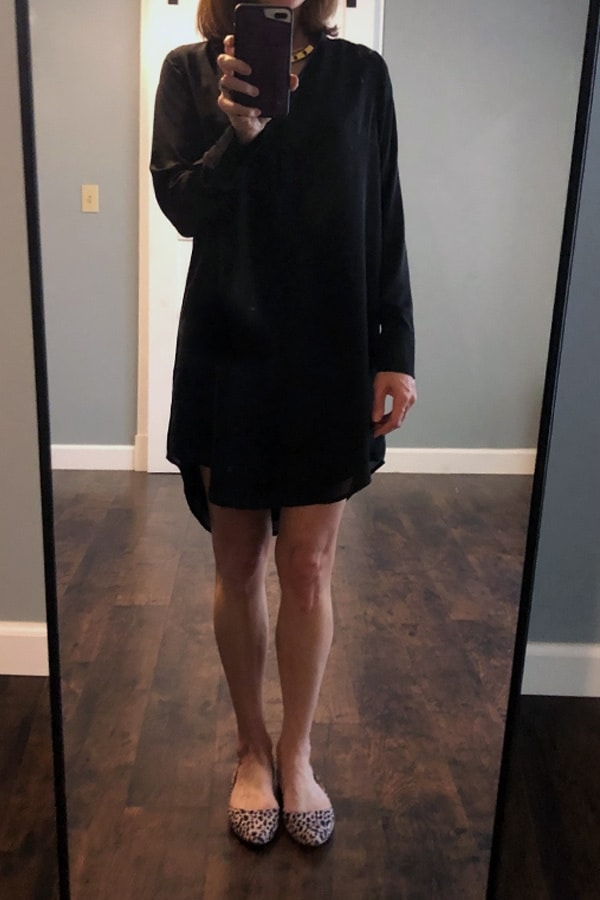 You don't pay anything extra unless you choose to buy one of the pieces. If you love what you're getting from your subscription, your monthly fee may be the whole of your clothing spend. That's easy to budget, right?
Renting keeps your closet from overflowing. If you love clothes—and I assume you do—you probably struggle with too many garments and not enough room to keep them organized. Renting alleviates this by giving you new pieces to wear that won't take up a permanent spot in your dresser drawer.
Renting satisfies the "new" craving. Some of us shop and over-spend because we get bored with our current clothing options. That can lead to the purchase of stuff you don't really want or need.
Renting gives you ongoing access to "new" clothes, which can limit the urge to refresh your options every weekend.
Clothing Rental: The Cons
Renting may not quench the need to shop. If you are hooked on the in-store shopping experience, the dressing room packed with garments, the scavenger hunt of the clearance racks and so on, renting may not be that interesting to you. With both Haverdash and Le Tote, you choose your options online only. Yes, you can browse and filter and click—but you cannot touch, try on, or snap a dressing-room selfie.
Renting might leave you high and dry. It's tempting to use your rental subscription to order clothes for special occasions. But that can be risky.
Say you pick out a dress to wear to a Saturday brunch with your in-laws. And when you open the box Friday evening, you realize the dress doesn't fit right. Now you're rushing out to the mall in hopes of finding something better—and that's a perfect recipe for over spending.
Haverdash vs. Le Tote
Now, on to the main event. The two big players in daily wear rental game are Haverdash and Le Tote. Here are the similarities between them:
Both send you a select number of garments that you can wear as long as you like.
When you're done wearing these pieces, you send them all back together and wait for your next shipment to arrive.
Both give you the option to buy any of your rental pieces at a price that's discounted off retail.
And the differences between Haverdash and Le Tote? Well, that list is longer. Let's start with the pricing.
Pricing plans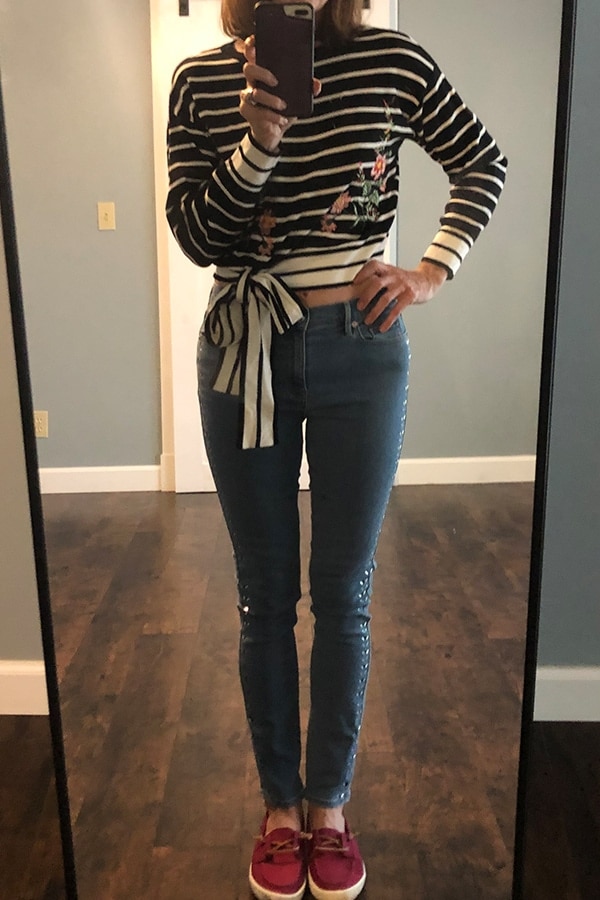 Haverdash offers unlimited shipments with three garments in each box for $59 per month. Le Tote offers one shipment monthly with five garments and three accessories for $79 per month.
Haverdash clearly has the edge here with a lower monthly fee and an unlimited number of shipments. There was a time when Le Tote did offer unlimited shipments for the $79 a month, but alas, no more. That change really digs into Le Tote's value proposition.
Timing
Haverdash has a "Return Notify" feature that expedites the shipment of your next box. You simply let them know when you're sending back one box, and they start working on the next box. That means you cycle through rental clothes faster and maximize the value for your $59 per month investment.
In the time that I was a Le Tote subscriber, the service actually got slower and slower—a definite disadvantage. And now with the limitation of one shipment per month, it's clear that speed is not a priority.
Shopping process
As a Haverdash customer, you browse the online catalog and choose garments for your "virtual closet." You need to pick at least eight pieces before you can receive a shipment. Out of the eight you selected, you'll receive three—the other five remain in your virtual closet for a future shipment. You can "prioritize" your favorite garments and Haverdash will try to send those to you first.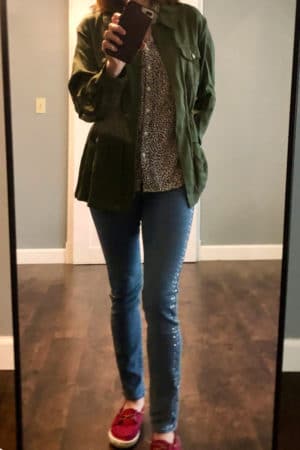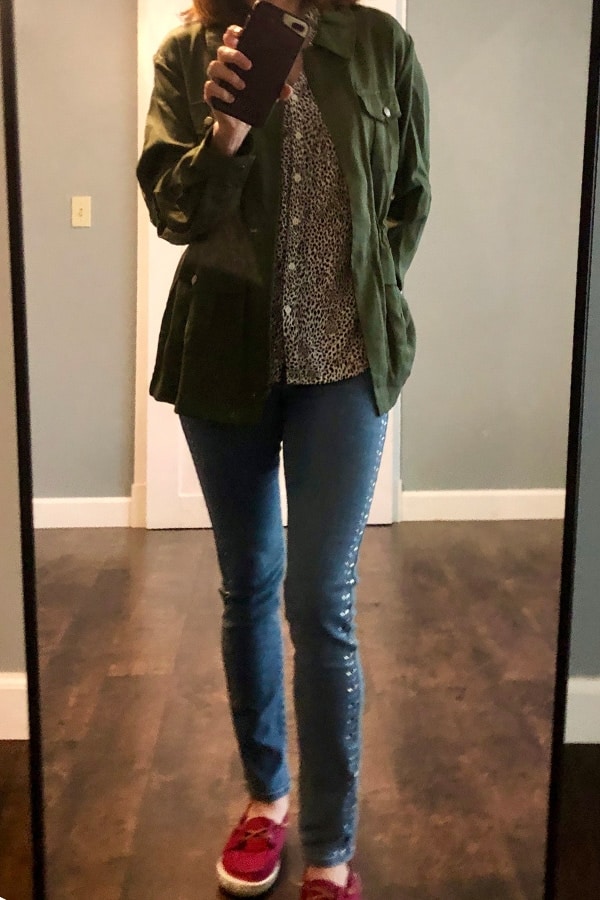 Le Tote gives you two ways to shop. Once you complete a style and sizing questionnaire, Le Tote selects garments for you. You get a notification that your box is ready, but you have the option to swap out the pieces they've picked. If you do that, you'll pick the garments and accessories individually, and you'll know exactly what's headed your way.
Le Tote has a slight edge in the shopping department, because you can pick out each piece or let Le Tote surprise you with their picks. Haverdash, on the other hand, doesn't auto-pick anything, and you don't know exactly which three pieces are coming to you until your shipment is out the door.
Sizing
Haverdash provides sizing charts and sizing recommendations based on what size you wear in well-known brands.
Le Tote collects your measurements and recommends a size for each garment you select.
I'm going to call it a tie with respect to sizing. I haven't had any fit issues with either Haverdash or Le Tote. I like that Le Tote makes sizing recommendations, which turned out to be good ones. But I also like that Haverdash doesn't ask me to answer a bunch of questions to kick off my subscription.
Selection
Both Haverdash and Le Tote have a full selection of offerings, including coats, pants, skirts, dresses, sweaters, tops and even workout clothes. Both offer new arrivals periodically.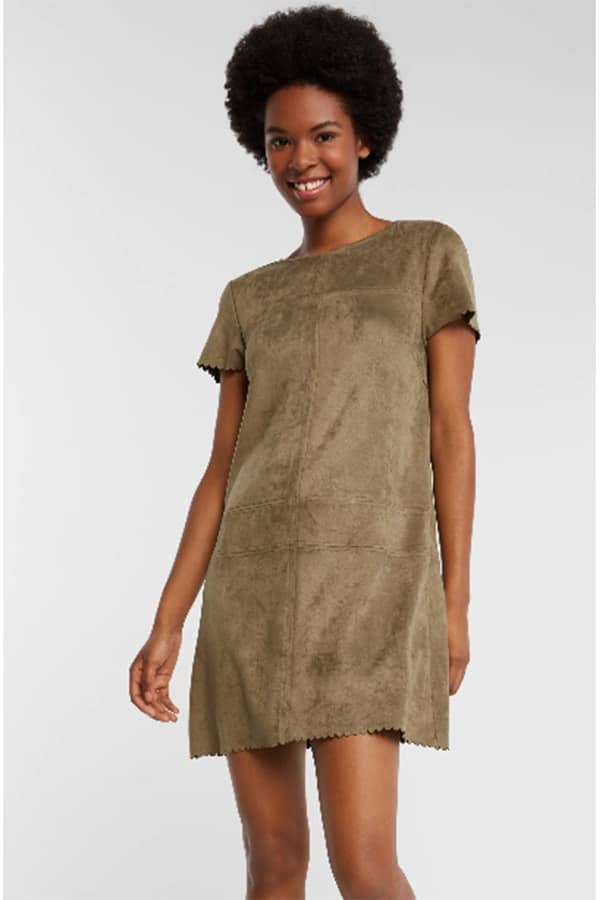 Le Tote's selection did start to feel a little stale to me—but that was after years of being a subscriber. When I switched to Haverdash, I got a fresh new catalog to shop—so refreshing!
And The Winner Is…
Right now, I'm a true Haverdash fan. The lower monthly price and the unlimited shipments mean I can wear many different garments for $59. And the more clothing rental pieces I wear, the less I spend on random shopping for stuff I don't really need.
You can sign up for Haverdash here.
For more information on Le Tote, see my Le Tote review here.
Haverdash Power Tips
Here are a few ways to make the most of your Haverdash subscription.
Use the size filter when searching for garments to add to your virtual closet. Otherwise, you'll see (and possibly fall in love with) garments that aren't available in your size. And that's always a drag.
Use the Return Notify feature. Expedite your next shipment by letting Haverdash know when you're about to send a box back.
Prioritize the pieces you love. While you can't specify exact pieces for each shipment, you can "prioritize" your favorite garments. Use this feature to get the cutest clothes faster.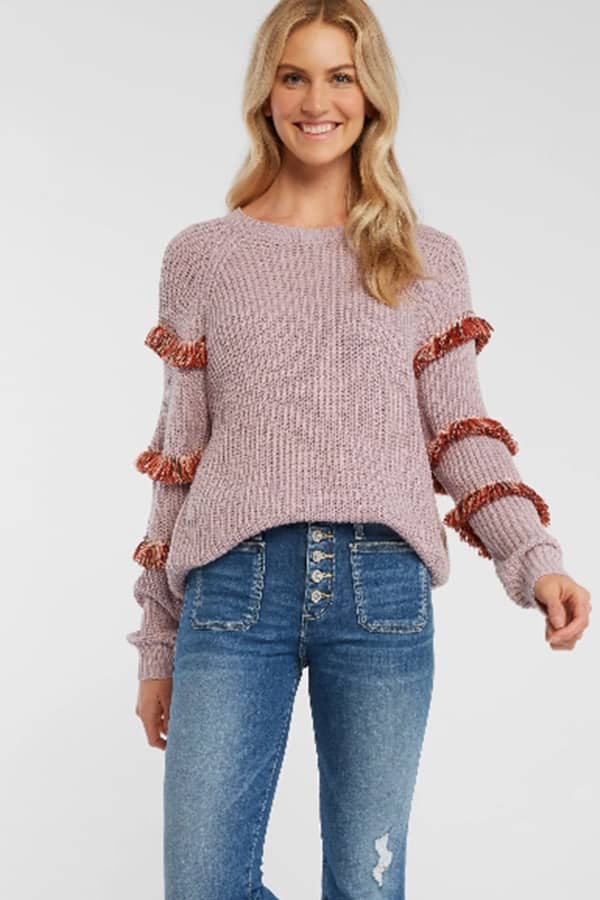 Shop for your virtual closet often. You need eight pieces or more in your virtual closet to trigger a shipment. Make a habit of "shopping" Haverdash once week to keep your closet full.
Tell your friends about Haverdash. Send a friend to Haverdash and you both get a $30 credit.
Try new styles. Rentals are a fabulous way to broaden your style horizons. Step outside your comfort zone and try new things!
Thank you to Haverdash for providing a trial clothing rental subscription so I could test out the service and write this review.