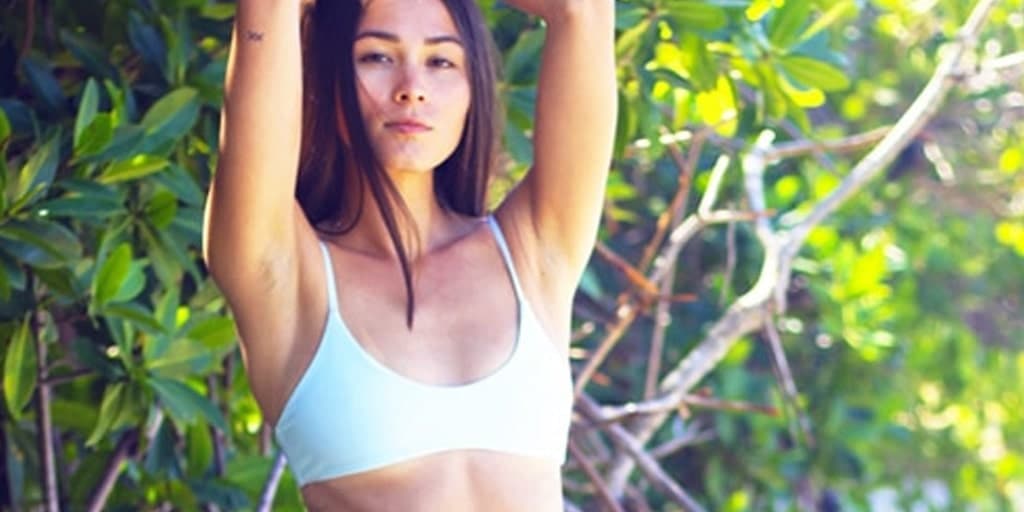 Beach season is so close I can almost taste salt in the air. And after our recent grueling winter, I've made a commitment to myself to spend more time outside this summer. That means more time paddleboarding, floating, swimming and relaxing in a deck chair.
For all those water and lakeside activities, I need a new suit. And this year, I'm shopping eco friendly bikinis — swimwear made of sustainable fabrics by ethical manufacturing processes.
Sadly, the sustainable swimsuit space is unstable. Brands pop up, fail to gain traction and then fade away. Yes, there are a few that have staying power, but not nearly enough.
Price is a factor here, for sure. Green swimwear is generally more expensive than its non-sustainable counterpart. That may never change. But hopefully, the population of folks who are willing to pay a bit more for a suit that's good for Mother Earth will grow.
The good news is that while you have to be flexible on price, you don't have to settle on style. And I've got five eco friendly bikinis to prove it! Enjoy.
5 Eco Friendly Bikinis (and the Brands that Make Them)
1. Bare Beach
Bare Beach is a Canadian company that makes all of its swimwear out of recycled plastic bottles. And all orders are shipped with earth-friendly packaging made from 100% recycled materials.
The collection includes printed and solid pieces that can be mixed and matched for your ideal bikini. Styles range from strappy tops and ruched bottoms as shown above to upgraded triangle tops and straight-cut bottoms.
2. Mara Hoffman
Mara Hoffman suits are constructed from responsibly sourced organic and recycled materials. The company is also committed to fair treatment of people in manufacturing — requiring that manufacturing partners comply with "internationally-accepted environmental and human rights standards for responsible production."
Thanks to bandeau tops and high-waisted bottoms, Mara Hoffman suit designs are classy with a retro feel. If you don't care for the watercolor pattern shown above, you have several equally timeless solid-colored options available.
3. Koru
Koru may be the best known eco friendly brand in swimwear. The suits are made from ECONYL regenerated nylon. The source nylon comes from land and ocean waste, including discarded fishing nets.
Shop Koru for stylish and affordable bikinis, one-pieces, surf suits and rash guards, all made with the same eco focus. There's even a curvy collection!
4. Reformation
Reformation is committed to making its garments with 75% or more of rapidly renewable, recycled or all-natural fibers — a standard that applies to the swimwear as well as the clothes.
Of the green brands I shopped, Reformation has the largest collection of swimwear. Styles range from fully smocked tops and bottoms to traditional triangle bikinis to dramatic, plunge one-pieces.
5. Summer Love Swimwear
Summerlove Swimwear is a California company that makes mix-and-match bikini separates from sustainable fabric VITA with ECONYL. The line boasts features sure to please any beach bunny — SPF 50 and extra-strength shape retention being the most notable.
Bashful ladies need not shape at Summerlove, as the pieces are made for flaunt-worthy bods. You'll find tiny, side-tie bottoms and triangle tops with ruffle embellishments in a range of colors and patterns.