The following is a guest post from our friends at Lucky.
Okay, so you already know all about Polyvore and Gilt Groupe. But it's not just the biggies that are embracing the creative connective power of the Web for the greater good of our wardrobes. Cool Chicago ladies are getting in on the online fashion action too. Here are four start-ups that make living the stylish life that much simpler.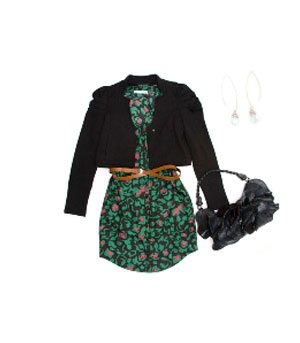 Garmental
Garmental delivers a dose of virtual window-shopping every single morning. The creative team–Suzanne Kopulos, designer of Boujie Baby Couture handbags, and Korey Karnes Huyler, editor in chief of CS magazine–curates a new head-to-toe look each day, culled from the best shops in town. In working with more than 50 indie boutiques, including Panache, She One and Le Dress, the duo (whose taste is always right on trend with just enough edge) injects retail therapy into the daily grind. While the site keeps busy proving the Second City is a first-rate style destination, Garmental plans to expand to five new markets in the near future.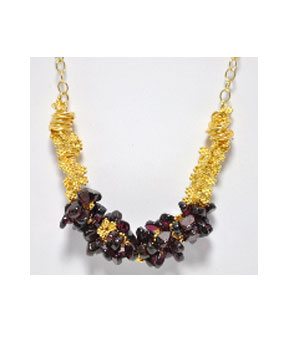 Luxe Life's Designer Direct
Long trusted for its deep selection of luxury and vintage consignment clothing and accessories, the downtown Chicago bricks-and-mortar Luxe Life (744 N. Clark St., 312-235-2552, shopluxelife.com) recently launched an online store, Designer Direct, devoted to emerging local talent. Showcasing accessory and clothing designers like Crescendo, Tzen and Lauren Lein, the site hosts select pieces from each line at a sweet price, granting shoppers access to limited-edition scores.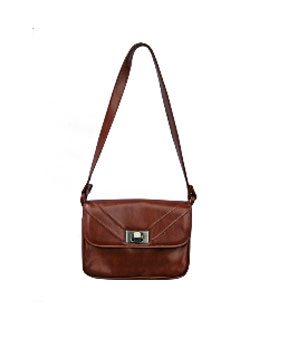 Ash & Arrow's In-Home Try-On Service
The modern shopper's dilemma–make the trek to the store for a try-on or take the plunge and order online?–is only underscored when it comes to difficult-to-fit consignment goods. Enter Ash & Arrow. With an eagle eye for nosing out stylish, classic pieces from eras past, the established Chicago-based Etsy shop now offers a free in-home try-on service for locals. The concept is simple and genius: Browse A&A's expertly edited selection online, e-mail your wish list to ashandarrow@gmail.com, confirm a date and, incredibly, they'll bring the picks right to your door for no fee. You can purchase or pass on anything, making it oh-so-easy to stock your closet with gorgeous vintage guaranteed to work for you. The team also makes a habit of surprising shoppers by toting along secret special pieces tailored to their tastes.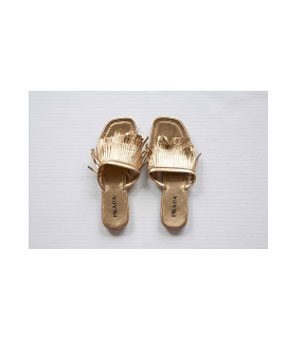 Luxury Garage Sale
It was an eternal urge to purge their closets that led lifelong friends Lindsay Segal and Brielle Buchberg to launch Luxury Garage Sale (847-609-5012, luxurygaragesale.com). The expert consignment service helps Chicago girls cash in on high-end designer duds they no longer wear. The ladies travel to your home, help edit your items and then set out to identify the best venue, from eBay to trunk shows to resale boutiques, to peddle each piece. The team takes a 35 percent commission on items sold, donates unwanted, unsold garments to charity at no cost and gives you the rest, keeping wardrobes fresh and pockets stuffed. With cash in hand, it'd be wise to click on the site's eBay shop, which, as the name suggests, consistently boasts coveted brands like Prada, Gucci, Chanel and Balenciaga.
For more fashion, beauty, news, and shopping advice, visit Lucky. And here are some other awesome stories –