This post may contain affiliate links. See our privacy policy.
Finally decided to embrace the shirt dress? Great choice! Every woman should have at least one in her wardrobe. The shirt dress creates the perfect semi-casual look for spring and summer. What makes this piece a hit is that it's easy to dress up with heeled wedges or espadrilles. Or, dress it down with flat sandals or old-school Keds. While the shirt dress isn't clingy like bodycon, it is shapely enough to flatter a woman's figure. It's also appropriate for home, work, and shopping on the weekends, and we budget fashionistas love versatility.
How to Wear a Shirt Dress
1. Find the right fit.
While you may be more focused on the design, the fit is even more important. A well-fitting shirt dress is not too tight or too loose. If the garment is too small, you might show too much cleavage or leg. Or worse, you'll strain those front buttons.
2. Cinch the waist.
Without a fitted waistline, a shirt dress can resemble a potato bag. If your piece isn't tailored at the waist, wrap a belt around the smallest part of your waist. Use your favorite leather belt or add detail with a thin rope or chain belt.
3. Dress for your shape.
Whether you're straight, curvy or that ideal hourglass in between, you'll want to consider your figure before choosing a shirt dress. Straight figures benefit from a thin belt at the natural waist, while pear-shaped ladies will love the look of a piece with a flared or slight A-lined bottom.
4. Have fun with accessories.
While the shirt dress should be the star of the show, the right accessories can completely transform your ensemble. Try a lightweight silk scarf in a bright summer pattern. Throw on a straw hat and grab a complementary handbag.
5. Don't be afraid to wear pants.
While we usually see shirt dresses paired with bare legs, there are other options too. If the dress is too short, add in leggings or skinny jeans. For those chillier days, a thick pair of tights will do as well.
6. Layer up with a jacket.
Jackets are an easy means of adding extra color and texture to a shirt dress. For an edgier look, try a black leather jacket with combat boots. On the days you're feeling more trendy, try a well-fitted denim jacket instead.
7. Make masculine pieces more feminine.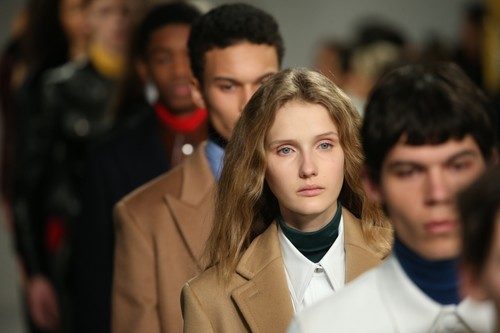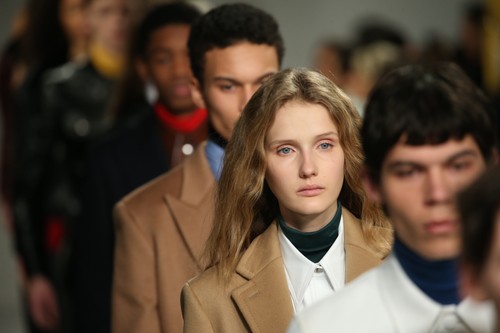 Some shirt dresses have a more "manly" feel, especially those that button up the front. Balance out the masculinity of the dress with a few feminine accessories. Wear sparkling jewelry or carry an elegant clutch.
8. Slide on low-heeled ankle boots.
If sandals are too casual and heels are too formal, find middle ground with a pair of low-heeled ankle boots. Sophisticated ankle boots can give your look just the right amount of glamour.
9. Consider the fabric of the shirt dress.
While dresses made out of soft cotton are considered more sporty or casual, a piece constructed of silk or even a rayon blend have a more elegant feel.
10. Experiment with chambray.
This year, the chambray look is on point. Even better, you can find some amazing deals on chambray shirt dresses that'll flatter nearly any figure. A simple chambray shirt dress pairs perfectly with white or black Converse, or flat-heeled sandals.
Top Shirt Dress Picks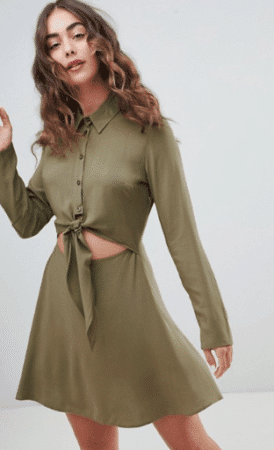 Are you ready to start shopping? Check out our top picks for shirt dresses under $100: