This post may contain affiliate links. See our privacy policy.
Celebs have shown us full range of the lace dress this year. From Lily Collins' romantic take at the spring 2018 Givenchy show to Tracee Ellis Ross' color-bomb lace dress on the Late Night Show with James Corden, the lace trend has earned its way into the spotlight. If you're looking for outfit inspo for your next red carpet event, the paparazzi has you covered.
Lace is often popular in spring and summer. The onslaught of wedding invitations probably gives us all a little bridal inspiration, and the warmer temps have us craving garments with some breathing room. But personally, I have no red carpet parties on my calendar — and so, my lace wear will be somewhat more down-to-earth. Of course, it's easy to find casual lace summer dresses, skirts and tops, but where's the fun in that? This season, I'm aiming for more creative interpretations of lace. Wanna join me? Read on for my top picks.
New Ways to Wear the Lace Trend
1. Kimono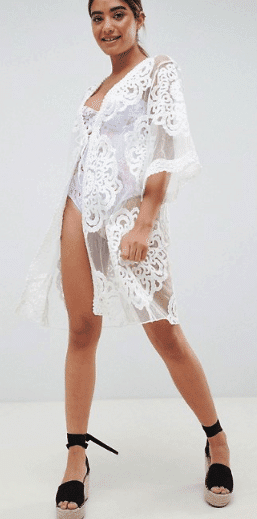 You could wear the Lipsy lace kimono ($72) as a swim cover-up, but I like it layered over a white tank with denim. The sheer and floral elements would look amazing with the rougher edges of your washed-out jeans or frayed denim shorts.
2. Your favorite sneaks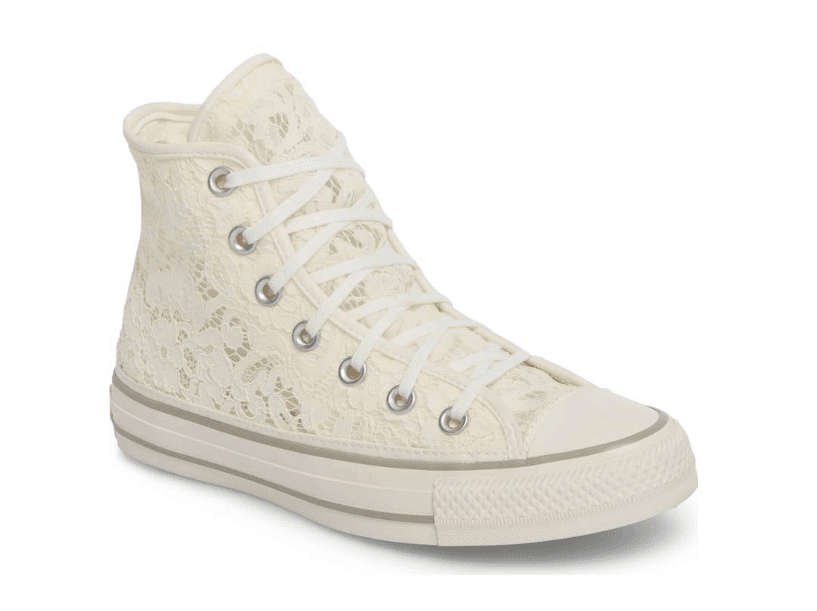 If you can keep the Chuck Taylor All Star Lace High-Top Sneaker ($75) clean, it'll make an ensemble out of almost anything. Jeans, joggers, dresses, shorts, long skirts, short skirts, you name it.
3. Instead of a skirt…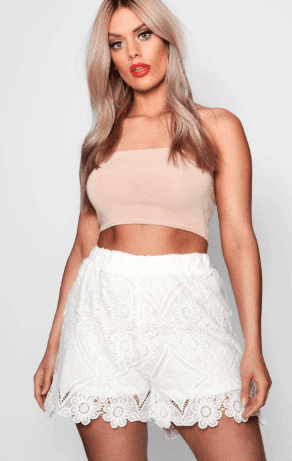 Lace shorts are a high-fashion fav. Sadly, we can't all afford the $775 Valentino version. (Even if I could stomach that bill, I couldn't handle to stress of trying not to spill food on them.) A suitable substitute Plus Jessica Crochet Floral Lace Shorts ($17)
4. The girly jogger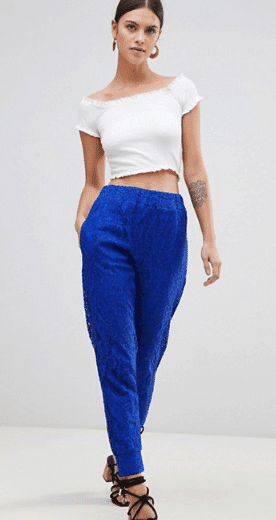 If you follow me on Instagram, you know my daily wear is casual and straightforward. I love joggers because they offer a nice blend of style and comfort. The ASOS Design joggers in lace ($40) double-down on style with their bright blue coloring and textured lace construction. Wear these with sandals and a simple, fitted top.
5. The embellished ankle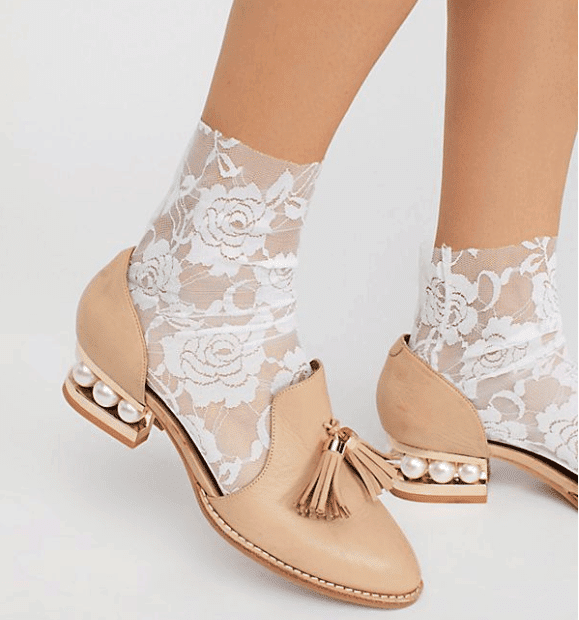 Ok, so maybe there are serious practicality issues with lace socks — but that doesn't stop us from wearing off-shoulder tops, right? Lace socks are a different take on the lace trend, for sure.
Pair the Smitten lace sock ($12) with your cleanest pair of masculine shoes and skirt, for a head-turning, creative contrast. Even better if you can hide a pair of no-show liners or toe covers to extend the life of your lace socks.
Are you wearing the lace trend this season? Let me know in the comments!