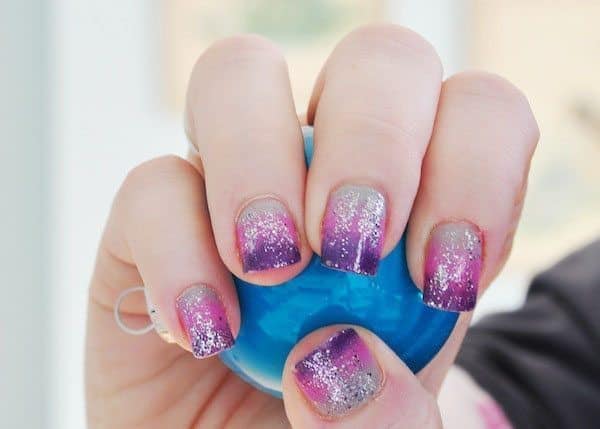 Sometimes I'll do manicures that are so complicated they literally take me the better part of the day to complete. Take my "famous paintings manicure," for example, which depicts Van Gogh's "Starry Night," Edvard Munch's "The Scream" and a landscape piece by Monet. These fancy, high-tech manicures do elicit some responses and a few "wows!" on the street. However, the types of manicures that, without fail, get noticed and raved over most are the easy-peasy–but impressive-looking–gradients.
Gradients are basically two or three colors on one nail that melt into each other. The look is created with a simple makeup sponge technique and, in my nail opinion, looks even more fabulous when topped with glitter.
Today I'm showcasing a recent gradient manicure I did that features gray and two shades of purple. I topped the gradient manicure with glitter because, well, I love glitter. You can leave yours as-is, choose your own colors, etc.
Gradient Manicure Tutorial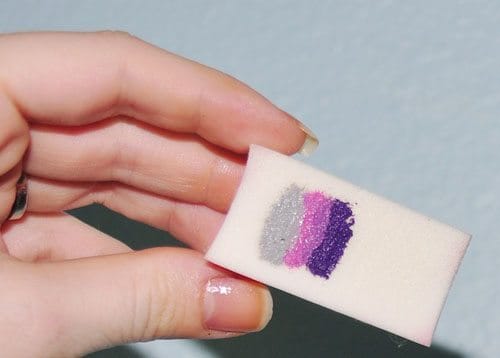 After applying a base coat to your nails, paint side-by-side stripes of your three colors onto a makeup sponge. How wide and long your stripes are will depend on how long and wide your nails are, so plan accordingly. You'll definitely get a little extra nail polish around your fingernail, but it's easy to remove.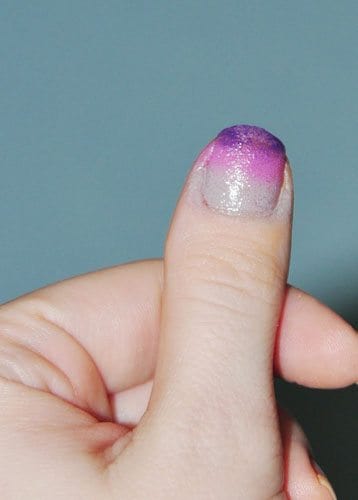 Gently dab the painted makeup sponge directly on top of each fingernail. You'll need to re-apply the polish to your makeup sponge for every nail.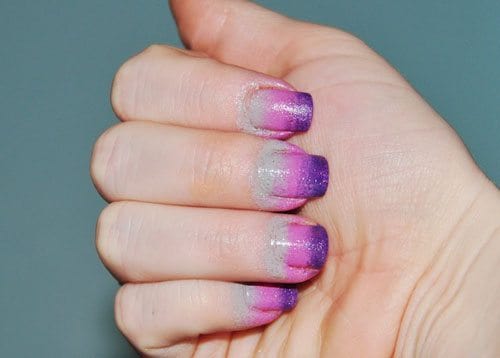 Repeat this process two or three times until you reach a darkness level you're satisfied with. It's the same idea as painting two or three coats of polish.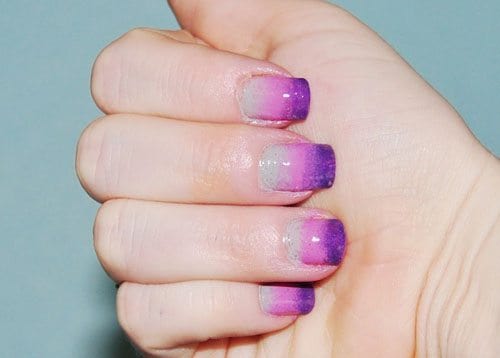 Apply a clear top coat over your gradient nails. This will smooth everything out and give it that fluid, gradient effect. Use a cotton swab to remove the excess nail polish around your nails. You can follow up with glitter or leave your nails as they are.