A bra is probably the most crucial piece of apparel in a woman's closet. The best bras provide support for any and all activities from clubbing to jogging. The right brassiere can also amp up the sexy, turning an outfit from a five to a 10, even if the only person who sees it is the wearer.
This post may contain affiliate links. See our privacy policy.
Unfortunately, many women find themselves wearing the wrong bras that are often unflattering, unsupportive and uncomfortable. Despite the prevalence of misfit bras, finding the perfect-fit bra can be simple if you know what you're looking for. Here are a few tips for finding a bra that's just right for you.
The Perfect Fit
First thing's first. If you aren't which size to pull off the rank, see our guide to figuring out your bra size.
The biggest hindrance to feeling 100 percent confident in a bra for many women is how the bra fits and where it sits. The right bra should snugly contour the breasts, so that it encloses them without constricting or hurting you. The strap around your back should form a horizontal line when you stand at a profile, so that it doesn't sit too low on your back (and risk slipping off) or ride up.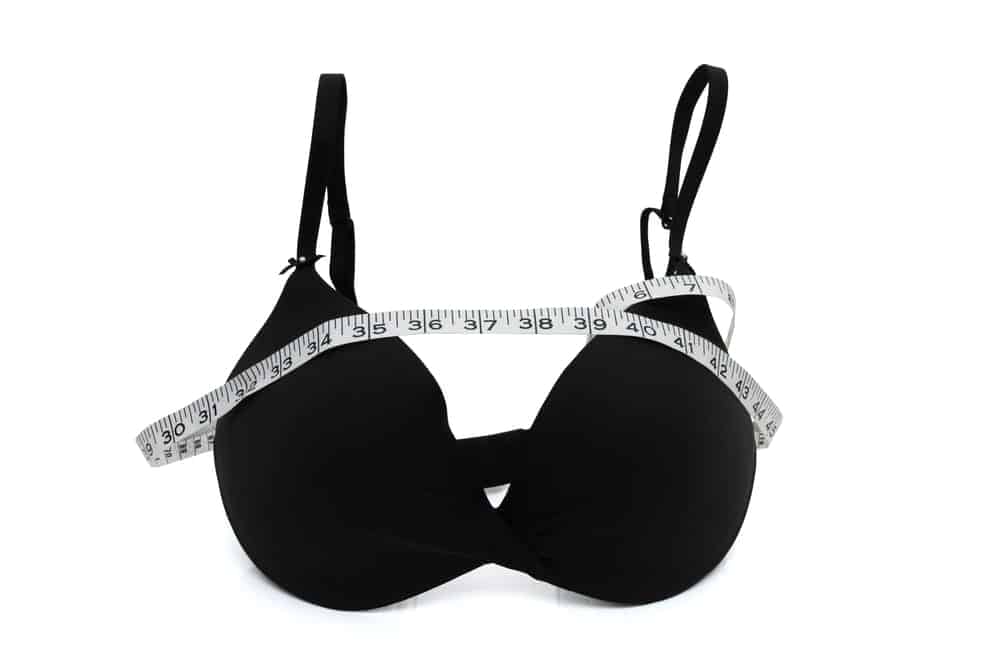 Also, don't be afraid of the wires! Underwire is more than just the annoying skeleton that jabs you in your chest from time to time. (It actually shouldn't do that at all). The wire brings the weight of your breasts forward to lift and shape them.
Ideally, underwire should sit flat on your rib cage without sticking out or rubbing against your chest. Your breasts should sit in the bra without bulging in any direction or leaving any ridges or gaps — even if you're wearing a low-cut or balconette bra.
Making Adjustments
Even if a bra has your cup size on the tag, you may still need to do some tweaking to make sure it fits you and lasts a long time. After all, you can only make so many trips to the lingerie store! Starting with your bra on the loosest hook possible will give you room to tighten the bra if it starts to slacken with use. Also remember to adjust the straps on your bra so they don't slide down your shoulders or dig into them.
As an added note, when in doubt, ask a professional. Stores like Victoria's Secret and Soma employ professional bra fitters who are happy to help you find the bra that will become a staple of your lingerie drawer. Whether you need confirmation on your size, or recommendations on the perfect push-up, the sales associates at your favorite stores are there to help. Don't be shy about asking for their help.
Best Bra: 9 Bras Every Woman Should Own
Though bras are mainly the unsung hero of outfits, often playing second fiddle to a killer dress or top, they still need to match the occasion. This is for both aesthetic and practical purposes. The wrong bra can throw off an otherwise fierce 'fit (hello unwanted bra straps), and it can be harmful by not providing the correct amount of support for certain activities.
To cover all of your bases, here are nine bras every woman should own for all occasions.
1. On the daily — the basic bra
Your basic, everyday bra should, above all else, be comfortable. Try on many, find the one you love to wear, and then buy a few in different shades.
2. For tees and tight fits — the seamless bra
Tee-shirts look better without nipples and bumpy lace showing through. Just saying. Your best option here is to find a bra that's designed to wear with a tee, like the Victoria's Secret T-Shirt Bra shown above.
3. To turn heads — the plunge bra
The modern plunge bra may look space-agey, but it's a lifesaver with deep V necklines and wrap dresses.
4. For fitness — the sports bra
Sports bras have come a long way in recent years. They're both stylish and supportive. As with the everyday bra, comfort is critical — so stick with the brands that work for you.
5. To impress — the sexy bra
Every girl needs a sexy bra for *special* occasions. Granted, this bra isn't going to be very practical…but who cares? That's not the point anyway.
6. With loose and backless tops — the strapless bra
It's ok to show a bra strap now and again, but some styles — like the off-shoulder top — look better with a strapless undergarment.
7. For tanks — the racerback bra
Finding the perfect bra may take some work, but it is well worth it. Beginning an outfit with the proper foundation can up your style and you won't be the only one to notice. Remember, if nothing and no one else has your back, the right bra always will.
8. The Convertible Bra
Cover all bases with a bra you can wear as strapless, front-halter, one-strap, back-cross, and regular. The extra boost from lining the cups will practically transform any look from nice to va-va-voom.
9. Petals
For when all else fails, have a complete stash of nipple petals on hand. Great for those days when you just can't justify wearing the real deal. Peel and press on a pair of petals and at least cut out the obvious point that you aren't really wearing anything else.
This post about the best bras to own was originally written in 2011 and last updated in January, 2019.