This post may contain affiliate links, which means I earn a small commission if you click and buy something (at no cost to you). See our privacy policy.
Denim is an all-time favorite that holds pride of place in most women's closets. Whether you're a slave to a single pair of jeans or you enjoy a healthy rotation of silhouettes and colors to see you through dinner dates to weekend outings, you likely understand and respect denim's versatility.
One way to honor almighty denim this year is to upgrade your wardrobe with a few new options. Here are a few fun ways to level up your fall denim collection.
Budget-Friendly Fall Denim Picks
The Shift Dress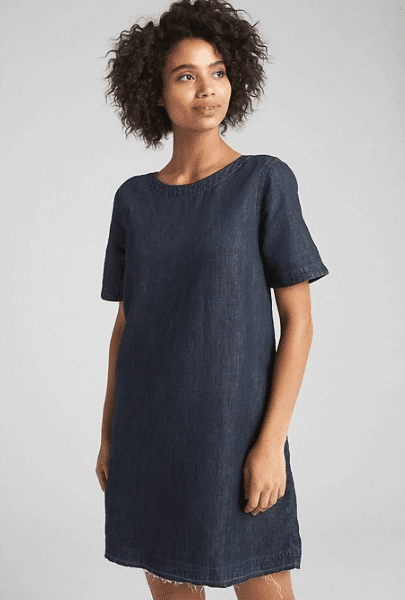 There's nothing like a well-designed shift dress that's ready for anything on your agenda. This one from GAP ($59.95) definitely qualifies for an abundance of reasons. Its relaxed silhouette is absolutely forgiving to a fault — you're unlikely to find a dress as easy to wear as this one!
The mid-thigh length is flattering, too, and fun to pair with everything from your favorite low-profile wedges to a pair of sporty kicks. If you're feeling a little dressy, dress this up with a bold statement necklace to shake things up!
The High-Waisted Skirt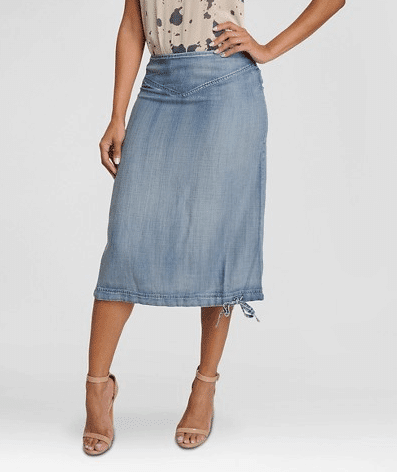 Easy does it in this high-waisted skirt from Target ($48) that appears as though it was plucked straight off the runway. The lean, knee-length silhouette earns sophistication points right away — it's the kind of skirt you could easily wear with a dressy blouse for a nonchalantly chic look.
You can also pull this off in a creative office, too. Try it with your favorite silk topper, or keep it hyper-casual with a plain white tee and a few chain necklaces for an unassuming, off-duty look that's irresistible.
The High-Waisted Jean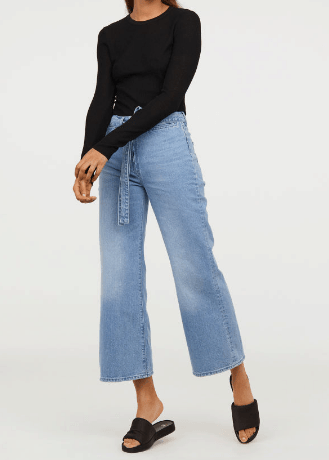 Come fall, you'll be so glad you added these to your lineup. Featuring wide legs, these high-waisted jeans from H&M ($39.99) are utterly flattering for a key reason — the elevated waistline, which conceals trouble spots and makes it simple to rock a polished look.
Try this pair with a boat neck top and a blazer for a chic look. Or keep it simple with a simple tee and boat shoes. Either way, you're destined for all-day comfort.
The Chambray Blouse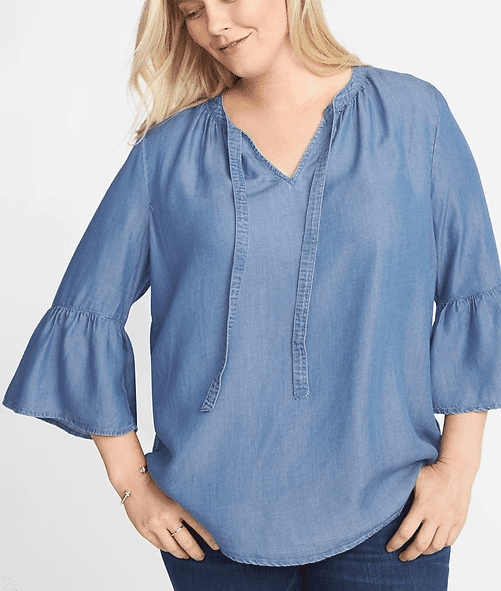 Stay comfortable in this effortlessly pretty blouse from Old Navy ($36) that wears nicely with absolutely everything — yes, even a pair of jeans. For best results, choose a darker jean to reveal eye-popping contrast.
Transition this top to warm-weather wear with a pair of crisp white pants, and add a bangle or two for a cool finishing touch.
The Embellished Dress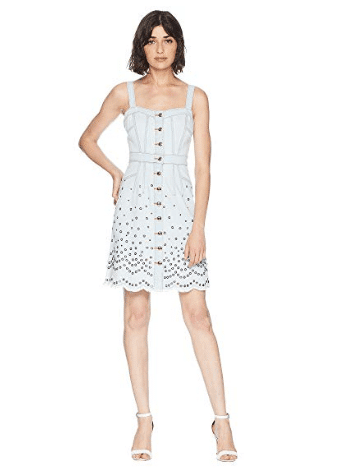 If you're more the adventurous sort, try a piece of denim that shakes things up just a touch. This attractive Juicy Couture dress ($59.99) is decorated with bold grommet embellishments that give it a dressy touch.
The sweetheart neckline indeed contributes to its overall sweetness — a light, pretty touch that makes it a great choice for a tea party or Sunday brunch.
What's on your fall denim wish list? Let us know in the comments!