When you buy via links on this page, I may earn an affiliate commission. Learn more.
Emmy Rossum's off-duty style is worlds apart from her character, Fiona Gallagher in Shameless. The 28-year-old is almost as famous for her flawless fashion sense as she is for her acting credentials.
New Yorker Emmy always looks immaculately put-together, and refreshingly admits to not having a stylist because she loves to pick out clothes for herself — a girl after our own heart! The Shameless star's signature style is chic, yet conservative meaning it's easy for women of all shapes and sizes to adopt.
We've rounded up some of our favorite looks, along with our top tips for stealing her style for yourself.
Simple Shirts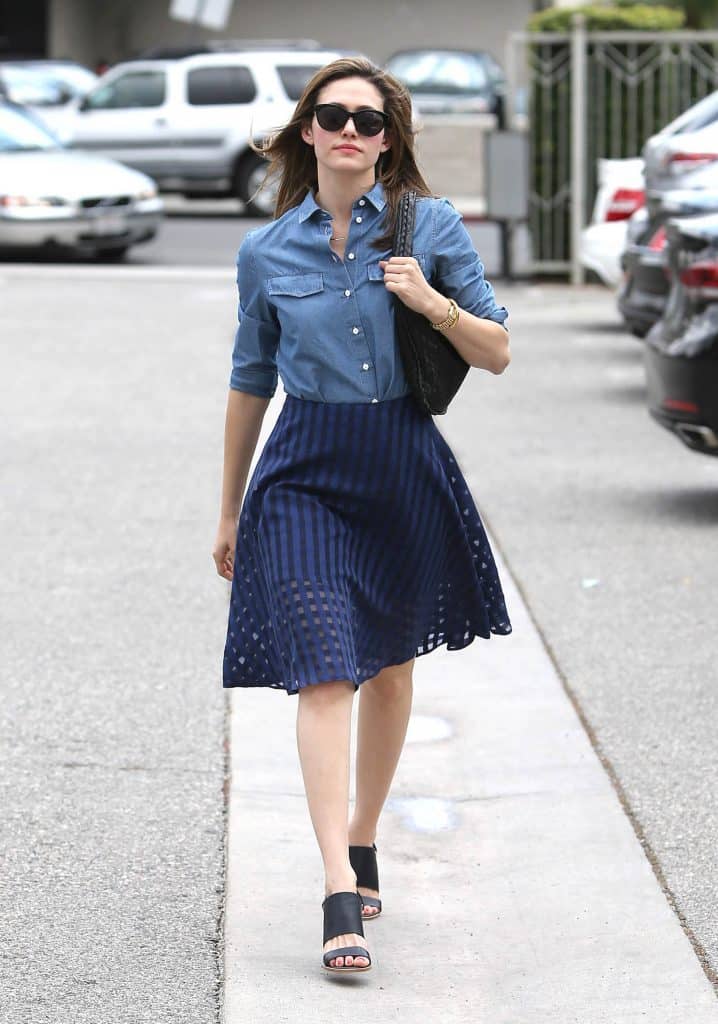 A simple button-down shirt is a style staple of Rossum's that she returns to time and time again. The singer and actress manages to keep her shirts looking pretty and prim by pairing them with waist-cinching A-line skirts and heels. We adore this choice of denim button down which gives the smart shape a casual feel.
Emmy's Look for Less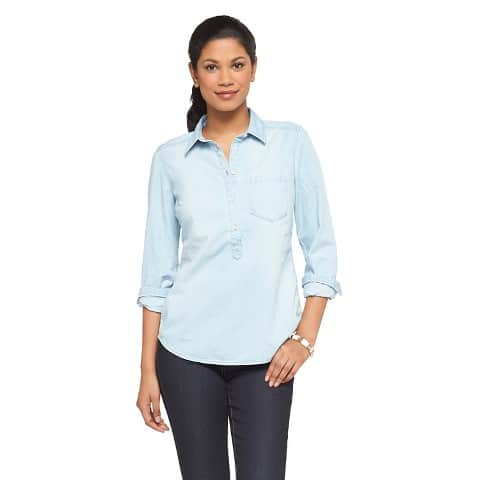 Lovely Lace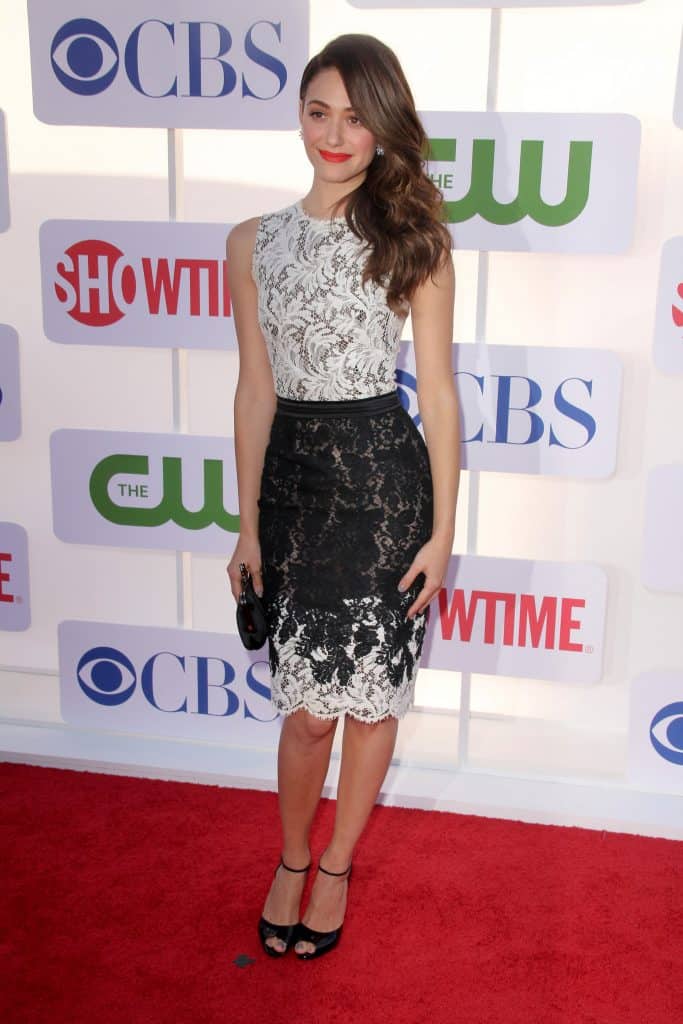 A fan of all things feminine, Rossum always veers towards delicate and dainty fabrics. Rossum gives her conservative sheath dress a sexy feel by opting for a lace version. Paired with bold lipstick and immaculate waves she ensures her look is contemporary and fresh.
We love the way that the Phantom of The Opera star doesn't over-complicate her look with too many accessories.
Emmy's Look for Less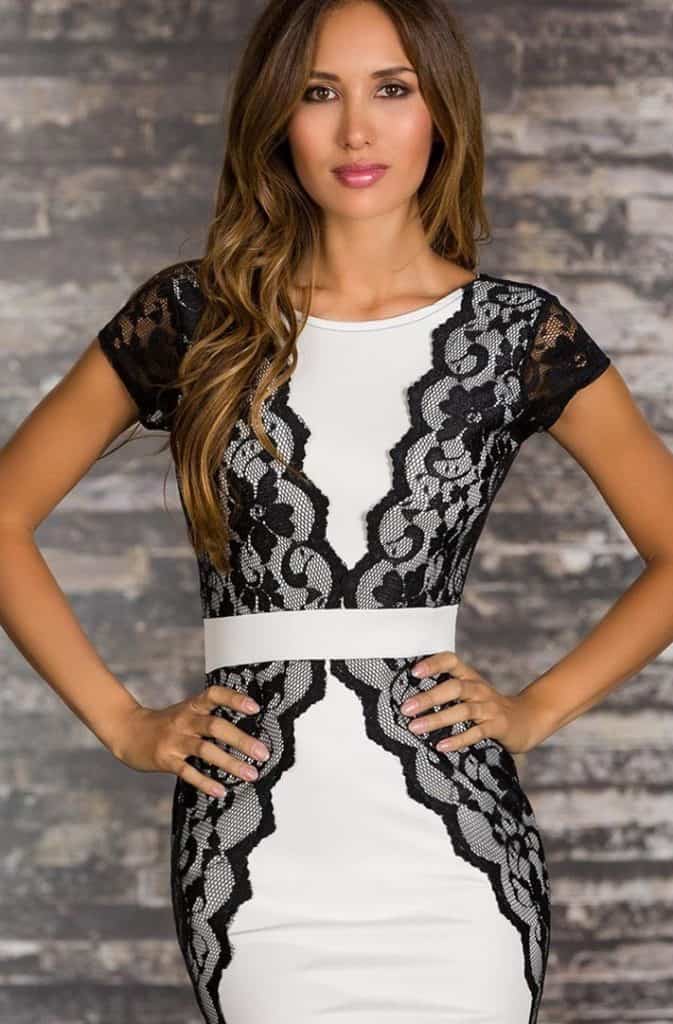 Feminine Florals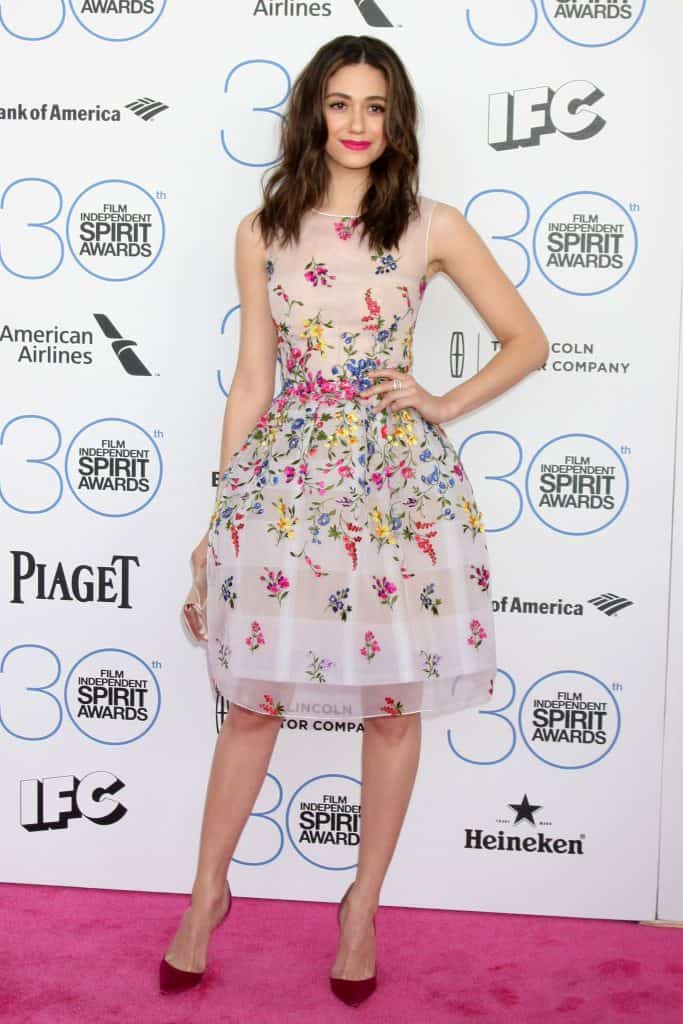 Girly shapes and flirty florals are a regular go-to for Rossum when it comes to events and red carpets. And thanks to the classic skater shape that she often goes for, it's a look that will work well on most body types. The flared skirt skims thighs and creates the illusion of an hour-glass shape.
Emmy's Look for Less
Mesh Detailings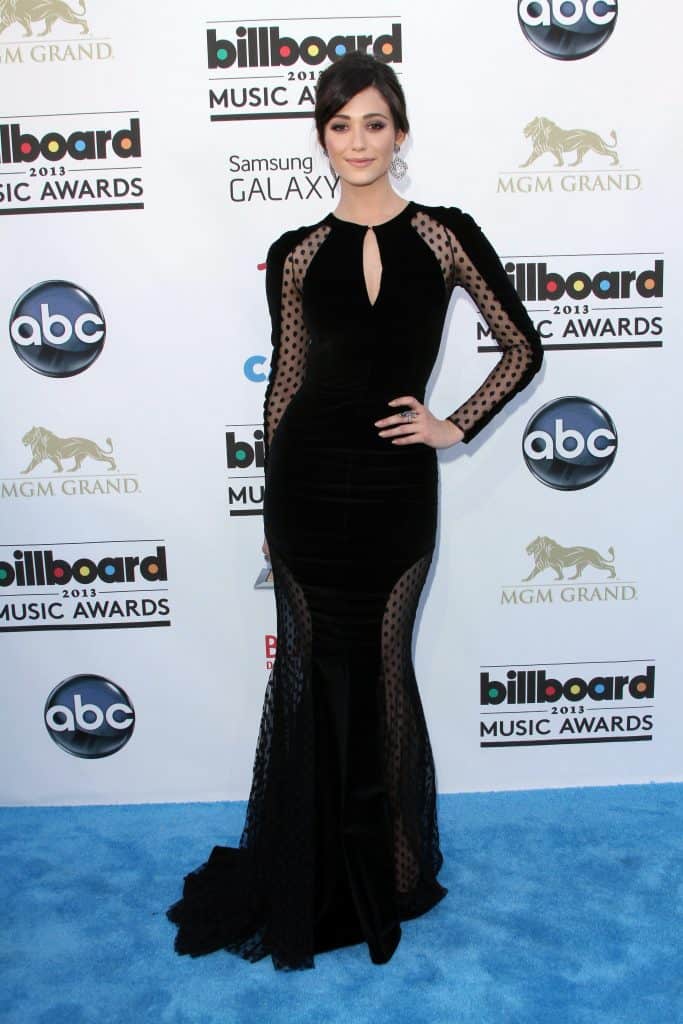 While Emmy Rossum tends to steer towards conservative looks, she isn't afraid to inject some sex appeal into her outfits when the occasion calls for it. Keeping things classy and not trashy, the actress bares her skin in a subtler way by opting for mesh panel detailing. While the mesh flashes some flesh, it's still covered up earning Rossum some serious style points.
Emmy's Look for Less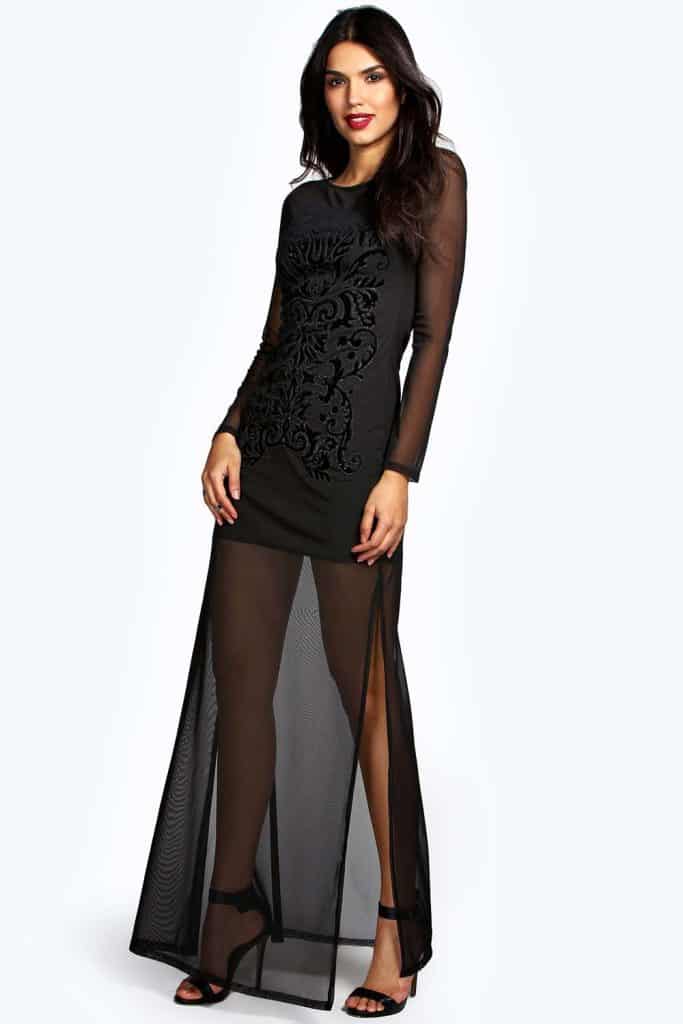 Which Emmy Rossum look will you try?