This post may contain affiliate links. See our privacy policy.
The hallmarks of any great garment are comfort and style, and the new P.E. Nation x H&M Collection capitalizes on both in an amazing way.
P.E. Nation is one of Australia's most beloved off-duty labels, and we're thrilled to see them team up with H&M, our favorite mall and online store for low-cost staples. Thrilled, but not surprised. H&M is renowned for its fashion marriages, and this one brings us a taste of the best of the best. Soft, chic, and trendy pieces that fit neatly into any wardrobe.
Turn to this athleisure collection to fill the gaps and provide you with something great to wear at a moment's notice. Here are some of the highlights from the latest H&M collaboration.
P.E. Nation x H&M Collection Highlights
1. The pleated skirt
When we visualize sporty skirts, we usually think about tennis skirts — not long, flowing, pleated numbers that look like something that you might wear with a silky blouse.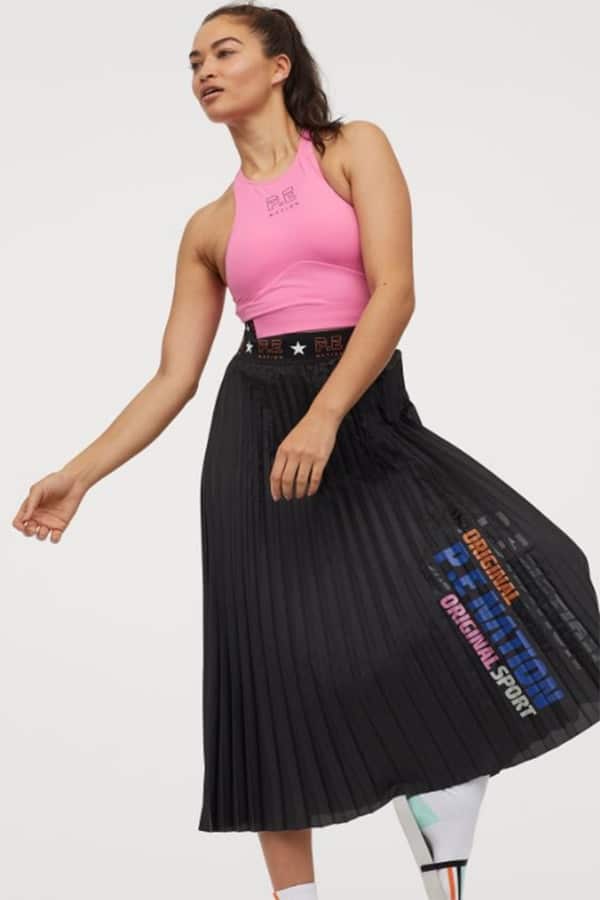 This lovely pleated skirt isn't just an unexpected surprise, but also a very wearable one. Sure, it's dressy, what with its smooth black fabric and deliberate pleats. But there's an edgy element, too, courtesy of the stretchy, logo-branded elastic waistband and branding along the side. We dig it with a colorful tank top.
2. The track jacket
Spring conjures images of sunshine and good times, but also sudden downpours and cool breeze. It's during those moments that you'll be grateful you snapped up a sporty track jacket to add to your repertoire.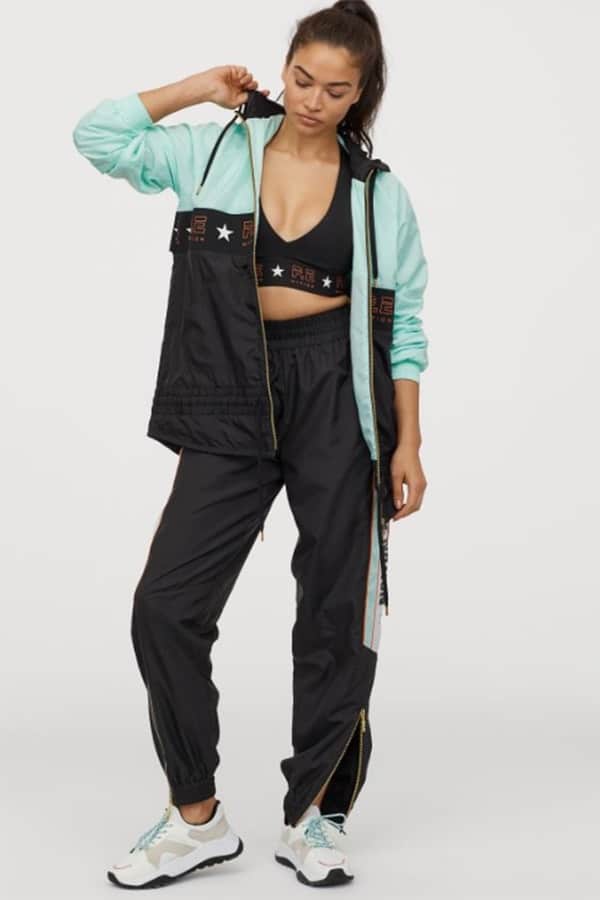 No ordinary jacket, this light and playful piece is designed to dry quickly, and features a drawstring hood with mesh lining to ensure that you stay comfortable no matter what's going on out there. The layered look combines mint and black for a spring-fresh look.
3. The pool shoe
Pretty soon, it's going to be pool season. Be prepared for when the time comes with a pair of hip pool shoes.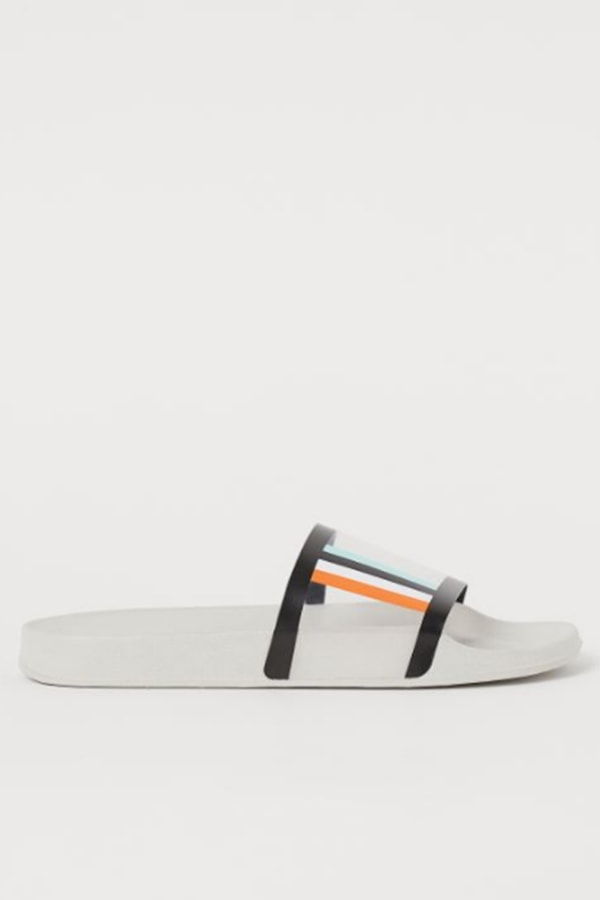 A cooler alternative to your usual flip-flops, these effortless slides are totally transparent. That means you can rock your amazing pedicure in all of its glory without any competition from your footwear. But don't be fooled — this shoe is ultra-supportive and features a thick, sturdy sole that will help you stay comfortable whenever you're on the move.
4. The sporty legging
A great pair of leggings will see you through anything. Odds are you already own a pair of classic black bottoms and that they probably have seen you through everything. Time to swap those basics for these sports leggings!
They're eye-catching with a slash of bright pink and a dash of beige, which lends them a look that's at once bold and down-to-earth. Wear it with a hoodie or a loose-fitting tee when you're working out or running errands.
5. The sports bag
Can you honestly say you have the perfect bag for every occasion? Nope. This big versatile bag steps in when you need a lot of gear, but you don't want to be obvious about it.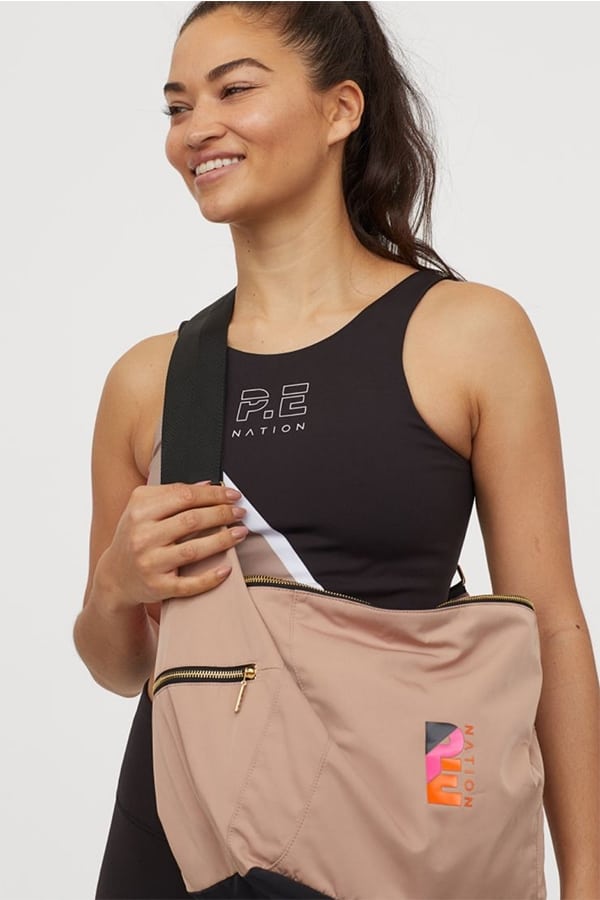 The sports bag features a big, wide strap and a zipper closure. Constructed of recycled polyester and measuring 11.25 x 14.25 inches, the bag holds all of your essentials. Take it with you on a full-day hike. And later, when the world returns to normal, you'll love showing off the style of this bag as much as you love its practicality.