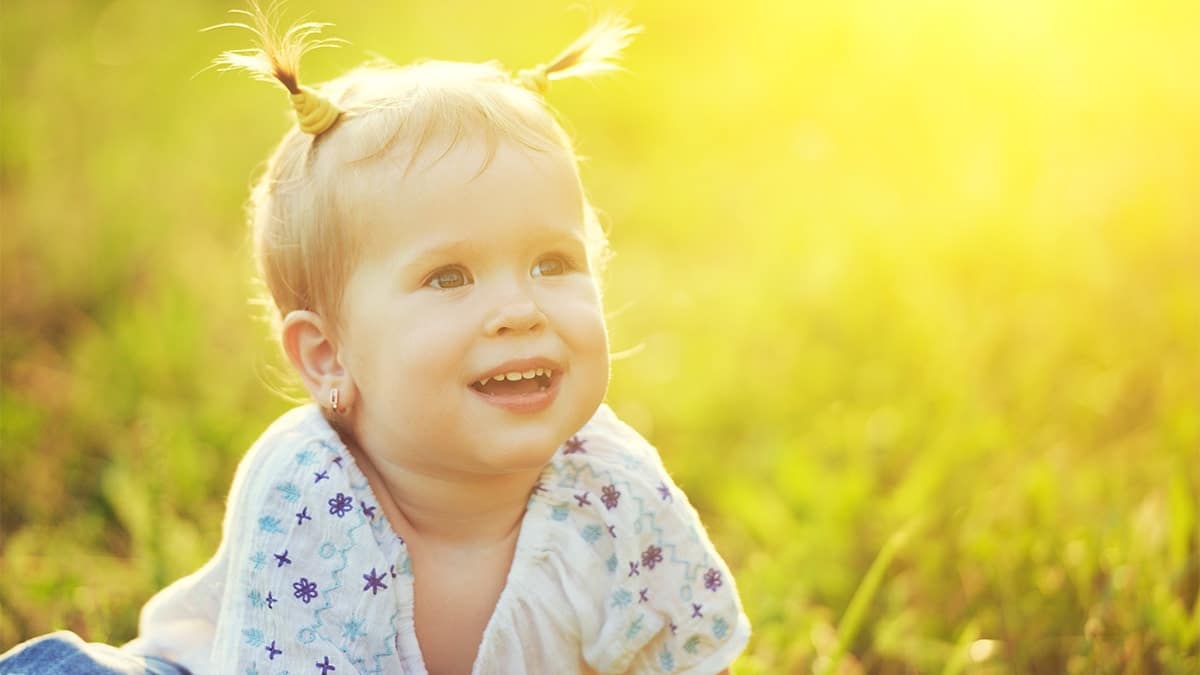 What's cuter than a fashionable baby? Really not much. After I had my fashion forward baby boy, I quickly learned that, apparently, babies change sizes faster than I could say his full name. Even so, I wasn't willing to settle for plain clothes for the little guy. So I learned a few baby fashion tricks, and I'm ready to share!
This post may contain affiliate links. See our privacy policy.
In addition to my own learnings, I asked some of my favorite moms to share their secrets, too. Enjoy these tips straight from moms with high-style standards for their littles.
7 Ways to Save on Baby Fashion
1. Use bandanas as neck scarves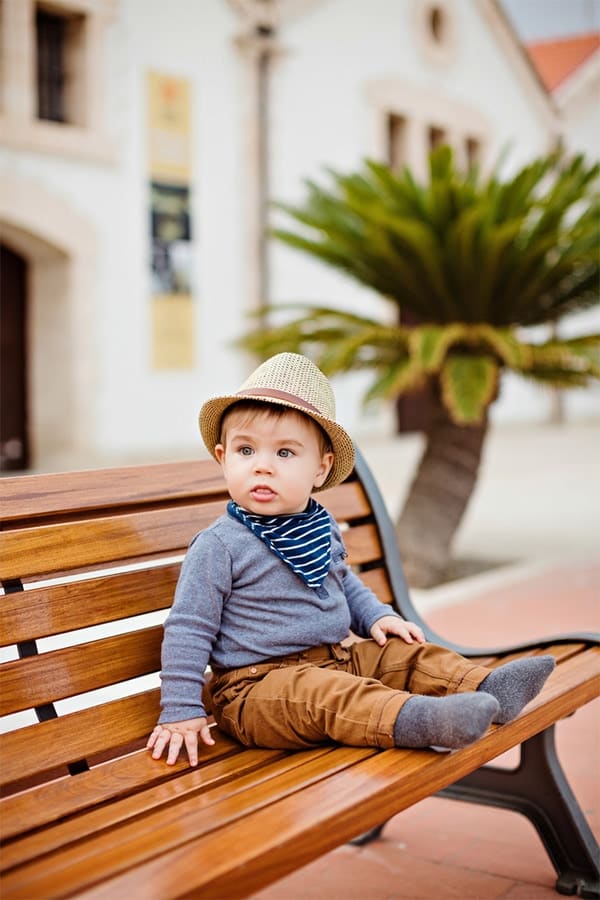 This tip comes from yours truly. My son is half-Polish and we spend a lot of time in his second hometown of Krakow. That's where this tip comes from. In Krakow, the artist's haven of Poland, babies and toddlers wear bandanas.
Genius! Adorable and cheap, the chic baby scarf comes in a variety of colors and definitely spices up a plain onesie. It also keeps your baby warm and acts as a kind of drool-catcher. Pick up a handful in different colors.
2. Invest in headbands from Etsy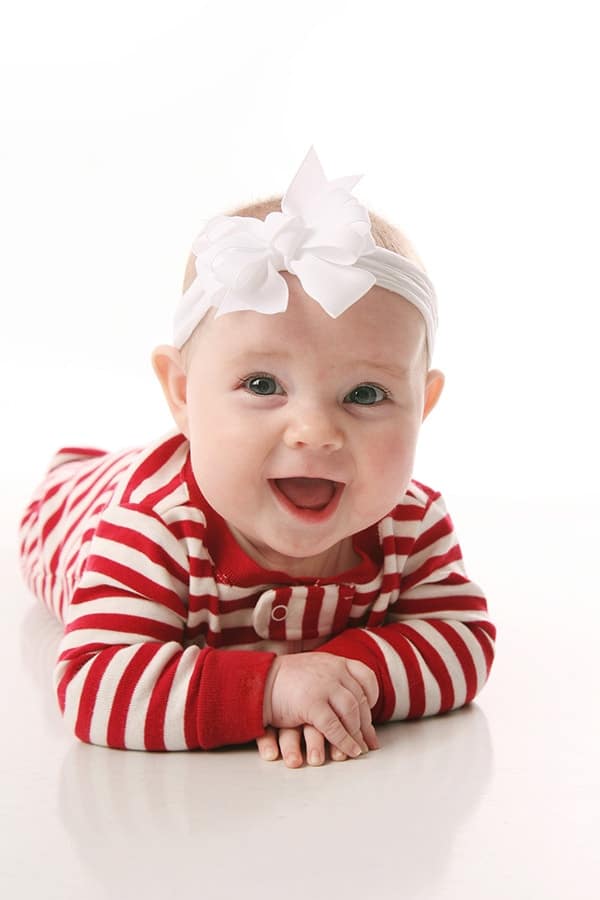 This one comes from the best baby photographers you'll ever find, Brittany Jonaitis who owns Juliana Leigh Photography. A big part of Brittany's job is dressing up little ones for their photo shoots, so she knows the drill. She recommends shopping Etsy for cute, affordable baby headbands.
Like the bandana, a cute headband can carry the day when your baby's daily gear is a plain onesie.
I find most of my newborn hats and headbands on Etsy. Some of my favorite vendors are: Sew Whimsy and Devoted Knits. My favorite line for little girls is Matilda Jane and I'm always looking for deals at GAP and Janie & Jack for little boys.

Brittany Jonaitis, Juliana Leigh Photography
3. Shop TJMaxx
Nothing like scoring a good deal at T.J.Maxx. Visit often to find the best of deals. They have some of the cutest skirts and dresses and you can't go wrong with a little extra ruffle.

Susan Beyer, mother of Siena
4. Watch for Zulily deals
I like Zulily for kids clothes, as the pieces don't look the same as every other kid at the park. I buy dark colors and patterns to hide everyday messes. I also like cotton or cotton blends so I don't have to iron! Lastly, I stick with a lot of basics that can be mixed and matched, so that dressing is easier for dad when I'm not around.

JoEllen Elsing-Graber, mother of Lexi
5. Try little man clothes
Monal Patel, mom to Sanjay, knows how to up the cute factor. She dresses him in little man clothes like baby suspenders. For cute clothes like these, try the sale section in Le Petit Kids.
6. Pounce on Target sales
We love to shop at Target for great deals on baby clothes. There is always a sale!

Becky Tessari, mother of Eleanor
And I'll second that, I've gotten adorable blazers, golf hats, and khakis at Target for my son for under $3!
7. Work the hand-me-downs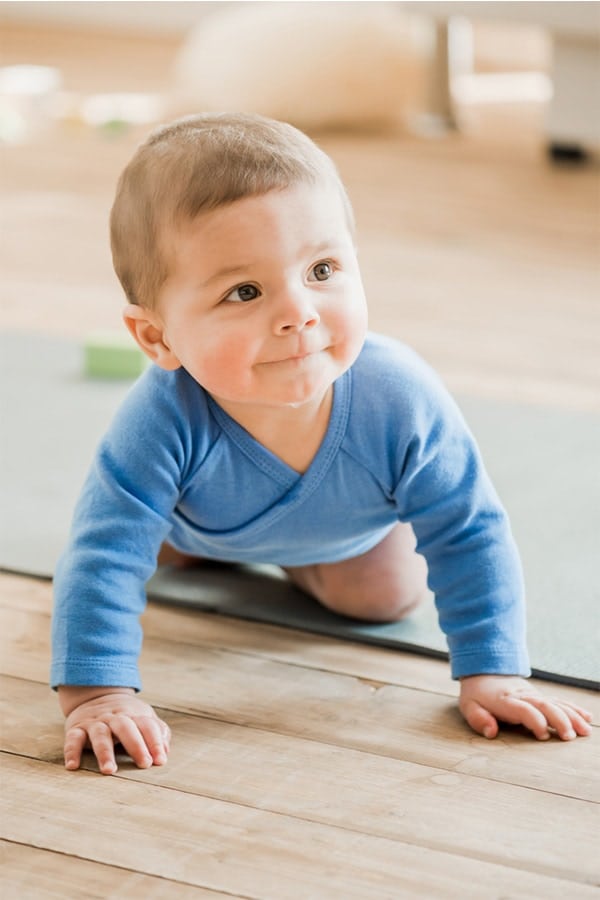 Never underestimate the power of hand-me-downs.
After talking to a few women around the office, I was amazed to see how many were suddenly ready to rid themselves of adorable outfits now that they were done having kids. Works for me!

Jordan Mills, mother of Alex
Talk to friends, family and coworkers. If that doesn't turn anything up, try thrift stores and Craigslist for low-cost baby fashion.