Beth Ditto is a bona fide rock star, a feminist activist, a cover girl and style icon (she had a clothing line with UK plus size fashion store Evans ). Not bad for a poor girl from the Deep South who grew up eating squirrels. In fact, her humble beginnings might just be the reason for her killer style.
The Rules of Beth Ditto Style
My number-one theory in life is that style is proportional to your lack of resources — the less you have, the more stylish you're likely to be.

Beth Ditto, on style
We totally agree. Beth Ditto isn't just another perfectly proportioned celebrity with a great stylist. She's a genuinely real woman, and also a genuine fashion genius. Even if her style is a little over-the-top for you, there are still some valuable lessons to be learned from the punk fashionista.
1. Wear Lycra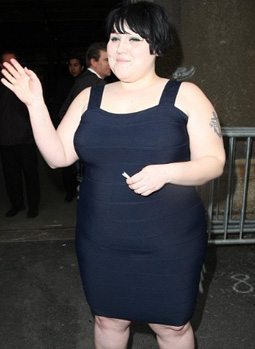 "The tighter, the better," the Gossip singer says. And that applies even if the tag says it's two sizes too small. Normally, we wouldn't suggest this, but maybe she's on to something. Lycra blends have their advantages — they will show off your curves and they're super comfortable. Try these body-hugging, lycra-blend picks on for size.

2. Go Designer (on a Budget of Course)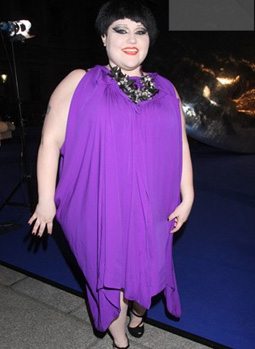 Fat people look good in Miu Miu. They just do.

Beth Ditto
Ditto doesn't rock a tight mini dress all the time. She loves to mix it up with something loose fitting and flowing, and when she's in the mood for loose, she turns to Miu Miu. Try ThredUP and Poshmark for Miu Miu on the cheap.

3. Wear Black Eyeliner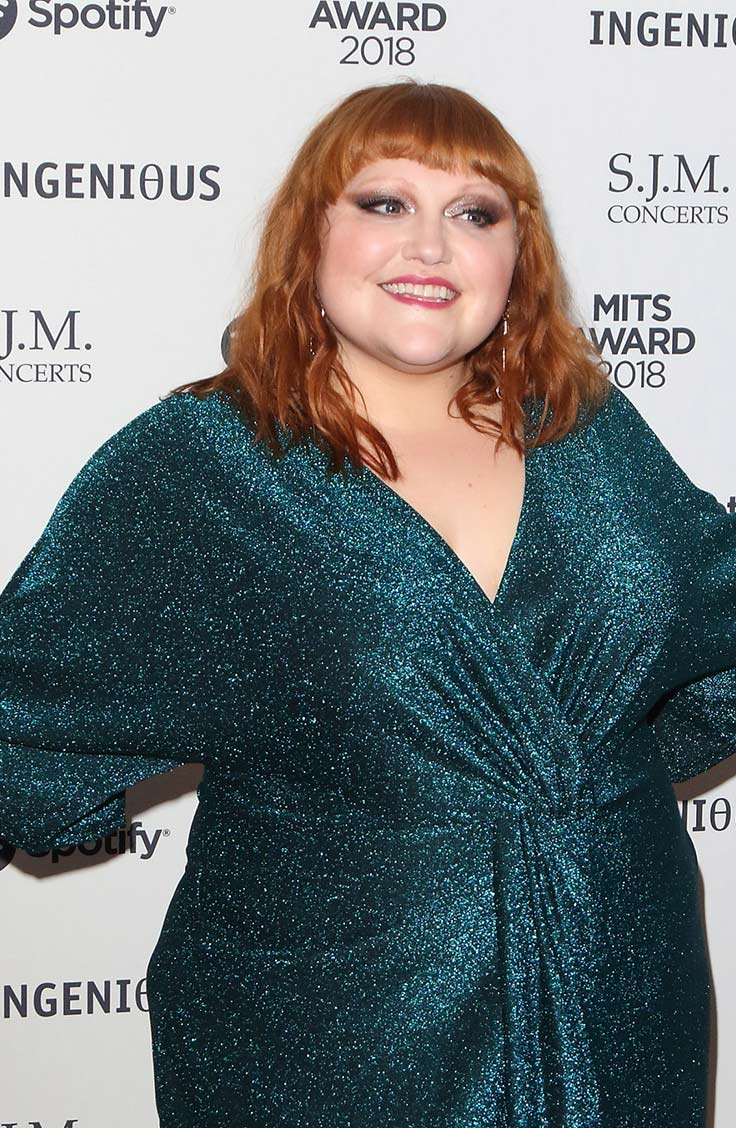 "Just ask Amy Winehouse," Beth says when describing eye liner's ability to instantly transform your look. Try turning up the drama with fierce eyes and no one will notice you're only wearing jeans and a solid-colored tee.

4. Break all the rules
Rules are for people with no personal style, believes the daring celeb. Horizontal stripes, bizarre color coordination (or lack thereof), dresses that don't fit — she's done it all, and somehow made it work pretty much every time.
At the end of the day, it's about what makes you feel fabulous, not what the magazines advise. So if you want to wear white after labor day or sport a "fattening" nautical top, go for it. The confidence you'll exude from wearing what makes you happy will more than make up breaking some silly old rule.
5. Dress for comfort
Beth Ditto isn't the only celebrity rocking out-of-this-world outfits, but unlike Lady Gaga and other fashion-forward stars, she looks totally natural doing it. Beth wears what she actually feels good in, and that often means pairing flats with her signature Lycra. Maybe that's where her permanent smile comes from. She looks good and feels great — why not smile?