There's a reason you associate Taylor Swift with sparkly cocktail dresses and Gwyneth Paltrow with solid sheaths. It's the same reason Carrie Bradshaw is synonymous with Manolo Blahnik and everyone's expectations for Anne Hathaway's Oscar wardrobe are so high. One word: stylist.
When you buy via links on this page, I may earn an affiliate commission. Learn more.
It's the person who knows what's in and what's out, what's you and what needs to be burned, the one who makes you look fabulous without making it look like you tried at all. Don't have one of those people in your Rolodex? Neither do we. No worries, though. You don't need a personal stylist. You just need to master these five steps.
1. Find your signature style
Find a look that's all your own based on your personality, your body and your lifestyle. Go cool-mom chic like Katie Holmes, hippie-chic like Vanessa Hudgens or just plain chic like Victoria Beckham. Once you've chosen the look that's you, stick to it.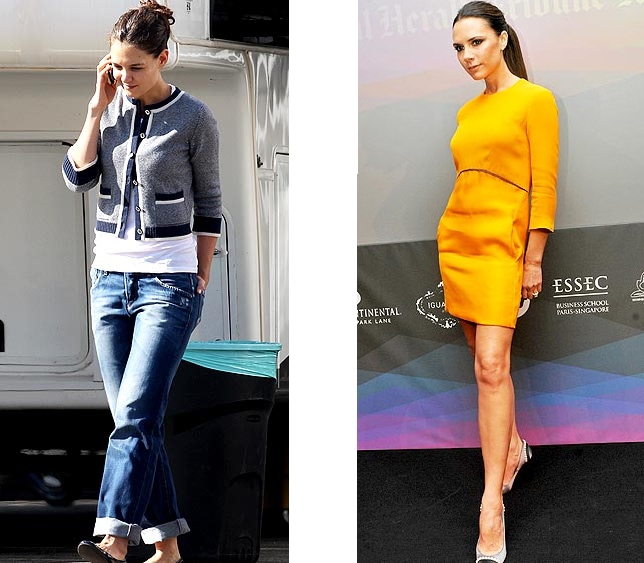 This is harder than it looks, because you'll have to have the gall to look at yourself through the discriminating eyes of a stylist. You may love Kim Kardashian's sexy slew of mini dresses, but her style won't work for the office. And you may adore the season's hot wide leg pants, but do they really look good on your figure? Be honest with yourself. Once you've got that down, it's time for the fun part– shopping!
2. Begin with the basics
Building a wardrobe actually starts with purging. Go through your closet and toss or donate everything that doesn't fit or flatter. Once you've done that, you'll have a better idea of what you have to work with and what you need to put on your shopping list.
It can take years to build your wardrobe, but you don't need to have your closet full in order to rock your signature look. Just make sure that the things you buy are the right things. Five items we recommend: a pair of jeans, a handbag, a basic pair of shoes, a jacket and a staple accessory such as a watch, a strand of pearls or a goes-with-everything belt. As you continue to expand your wardrobe, think systematically: know what's already in it. Before you buy anything, make sure it goes with something you already own. That way, you'll get maximum use out of minimal pieces.
3. Have a bag of tricks
Did you know Aquaphor Ointment will help your feet slip into too-tight shoes or that hairspray can stop a runner in your tights? Do you have fashion tape and foot petals on-hand? A good stylist knows how to avoid wardrobe malfunctions and keeps a stash of emergency items close by at all times. Learn their secrets and you'll never have to worry about a snag, rip or stuck zipper again.
Hollywood Fashion Tape: $9 at Hollywoodfashiontape.com: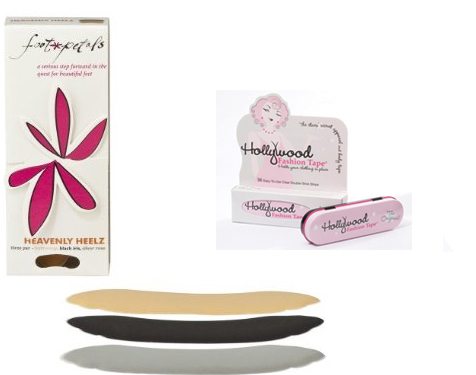 Foot Petals, $18.99 at Target:
4. Pay attention to detail
There's a lot more to a look than just a dress, shoes and bag. Reflect on the total picture when piecing together your ensemble for a meeting, a date or a night out. From lip and nail color to hairstyle and even skin tone, the difference between "eh" and "wow" is all in the little things. If it sounds like too much to handle, then just make sure to limit your options when you shop. Can't afford a spray tan? Don't buy a dress that washes you out. Hate wearing Spanx? Find an ensemble that flatters your curves on its own.
5. Play dress up
Experimenting with separates, accessories and trends isn't the best way to establish your style; it's the only way. Rather than rushing in and out of stores like you're on a mission, take a Saturday afternoon to invest in yourself and your appearance. Try colors you haven't tried before, and be open to new silhouettes and trends. Don't have the time or patience for the dressing room? Visit Closet Couture or Fashion-Ade— websites that let you play e-paper dolls for free. Mix, match and be meticulous until you create a look that's perfect for you. When you feel fabulous in what you're wearing, that's when you know you've mastered your style.
Photo Credit from X17online, Samir Hussein/Getty and Flickr