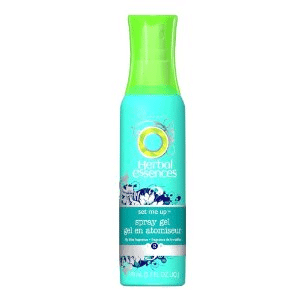 Choosing the right hair styling product definitely takes a little trial and error. Sometimes it takes months to get the hang of those hot rollers or just to decide on a favorite brand. You also have to consider your hair type, hair health, and personal style preference. Oh, and did we mention that the weather plays a big part in hair styling too?

These days, celebrities and other fashion icons are replacing the flat-ironed look of the past decade with hair that has movement and looks glossy and healthy. To achieve this look, we've gathered five great hair styling products to show you. And, they're just perfect if you want to try something new without breaking the bank since all are under $20 and most are under $10.
Best, Affordable Hair Styling Products
1. Garnier Fructis Style Curl Construct Mousse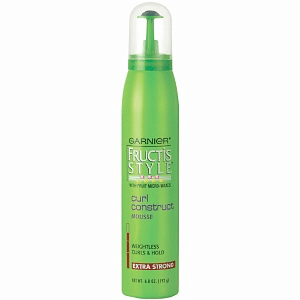 Why It's Awesome: With a ton of new hair trends out (dry shampoo anyone?), it's easy to forget old favorites like mousse. This one is awesome because it boosts curls and eliminates frizz at the same time. It's also under $5 and lasts for several months.

Where to Get It: $4.29 from Drugstore.com

2. Herbal Essences Set Me Up Spray Gel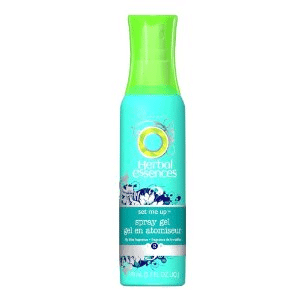 Why It's Awesome: One simple word – "spray." Gone are the days of squeezing sticky gel in your hands and trying to make something of your bed head. This can holds all the power of gel without the mess. Just spray it on your hair and use your hands to help shape it into the style you want for the day.

Where to Get It: $8.63 from Amazon

3. Scunci No Slip Grip Bobby Pins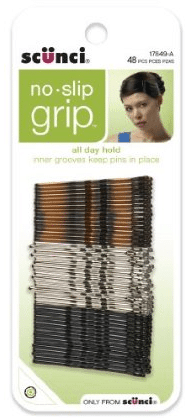 Why It's Awesome: With all the amazing tools and technology out there, you'd think bobby pins wouldn't make the "5 best" cut. But, try styling your hair without them. These little gems hide in your hair, tucking, pinning, and allowing your hairstyle to last throughout the day.

Where to Get It: $3.99 from Amazon

4. Conair Instant Heat Hot Brush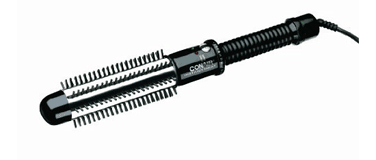 Why It's Awesome: Anytime we hear that a new product can save us time, we instantly want to know more about it. This particular brush is a winner. It works like an ordinary round brush except it's heated. So, you can make curls and smooth out kinks left over from sleeping in your ponytail at the same time.

Where to Get It: $18.99 on Amazon

5. Conair Mega Self Holding Rollers
Why It's Awesome: Putting heat on your hair every day really isn't ideal for hair health, which is why we love these extra large curlers. They roll into your hair and don't need any pins or clips to hold them in. Eat your breakfast in them. Wake up your roommates. Then, after an hour or so, spray with hairspray and take them out before you head to work. You'll love the natural wave they create in your hair.

Where to Get It: $8.99 on Amazon