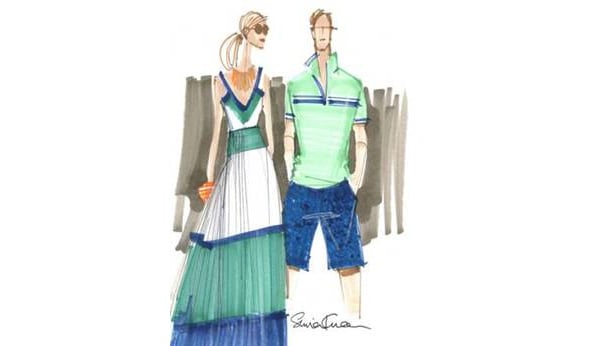 This post may contain affiliate links, which means I earn a small commission if you click and buy something (at no cost to you). See our privacy policy.
We at TBF have a dream. We dream of world peace, the continued growth of the budget fashion industry, and a nice cup of Nutella latte that doesn't result to a 10-pound weight gain overnight after two measly cups. Having a postal address at The Hamptons would be kind of nice, too, but we're sure to have a bigger chance at bumping off Space Station Commander Doug Wheelock as mayor of the moon than checking in at this posh vacation area anytime soon. But thanks to Banana Republic Milly Collection, we can at least channel a sophisticate Hamptons style without having to have Blair Waldorf as our long-lost twin sister.
Check Out the Banana Republic Milly Collection 2013
Our favorite office wardrobe destination Banana Republic and Milly founder and designer Michelle Smith unraveled the limited edition summer luxe capsule comprised of 60 pieces of men, women, and accessories items.
We're keeping our eyes on a woven color block maxi dress and some embroidered mini-skirts, both featuring exciting new designs and six beloved Milly prints especially made for the line. Palettes will be in summery lime, coral, and navy, with splashes of neon.
Ah yes, these all sound great, but… how much will these pieces cost? Glad you asked. We're happy to report that the pieces start at $39.50 for jewelry, and $45 for women. Bags are offered at a heftier price of $170, but nothing goes over $200. Which is saying something, considering that this is a summer sophisticate line inspired by a The Real Housewives of New York City lifestyle.
The collection will be available late in May this year in select Banana Republic stores around the world, including the United States, and online.