A "banana republic" refers to an unstable country. However, Banana Republic, the chain of stores owned by Gap's parent company, is one of the most consistently dependable shopping destinations for the working woman.
Banana Republic was started as a safari-inspired collection of jetsetter-ready clothes in the late 1970s. Now, the trend-forward (and sometimes pricey) clothing and accessories are the top of the Gap brand's fashion chain, including one trend collaborations (hello, Mad Men collection).
Here's the 411 on Banana Republic
How to Shop Banana Republic
Choose-your-own adventure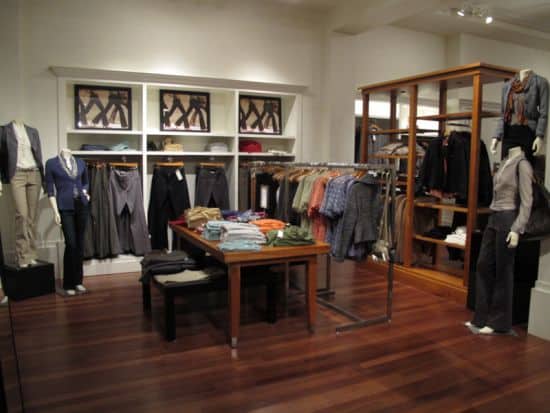 Stores are set up according to vignettes from different parts of your life. In one alcove, you'll find the jeans and all of the tees and accessories to go with them, and then you'll find similar set-ups for wear-to-work pieces, khakis, etc. In the front of the store, there are more seasonal offerings such as a floral section for spring. Pick the visual that appeals to you or fits what you need and you'll be able to grab everything you need to complete the look.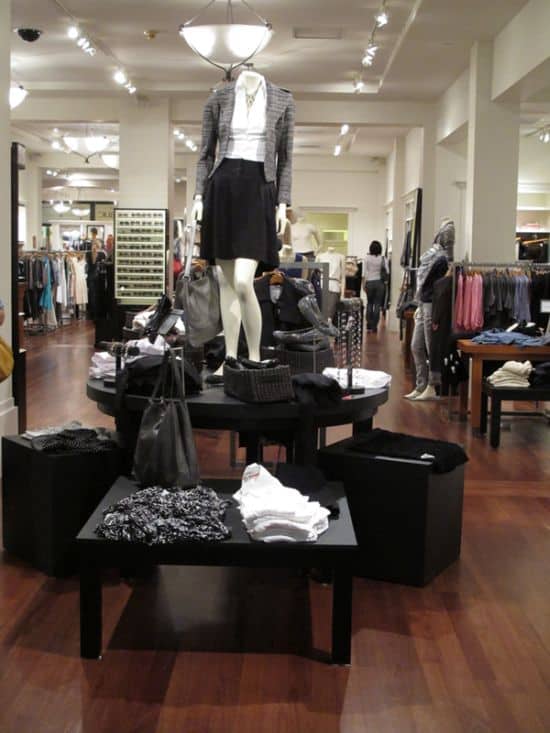 The clearance sections are usually arranged according to size and easy to spot in the back of the store, but beware of early markdowns which might not be very significant. It's best to wait a week or two after the initial markdown for significant price reductions. Extended sizes (tall and petites) are available online only, but as with all of the Gap-owned brands, shipping is free with any purchase over $50.
Special Collections
Banana Republic has a few limited edition collections, that offer a specific style point of view.. "BR monogram" features special occasion items, including mostly cocktail dresses and a few silk tops. Reaching back to its safari-roots, you'll find the Heritage collection, which includes classic pieces, like khakis. Recently, Banana Republic launched a temporary collaboration with "Mad Men" costume designer Janie Bryant with 60s inspired dresses and suits.
Sign up for emails
There are so many discounts to be had at Banana Republic that sometime it's hard to know if you're getting the best one. A good starting point is getting on their email list. You can enroll online and you'll instantly receive an offer for 15 percent off. That's nothing in comparison to the deals that will land in your inbox pretty much daily, like the Wednesday deals of 30 percent off one item or 40 percent off of two. There are also "happy hour" deals and work-outfit deals.
Get a card
Your savings will go deeper if you use a Banana Republic card. For example, you can save 30 percent during a three-hour "power lunch" offer. Of course, if you don't pay those cards off immediately, they'll end up costing you a lot.
Special services
As if living in a big city didn't already have perks, select stores in New York, San Francisco and Chicago offer "Style by Appointment. You're complimentary personal stylist will offer a phone consultation and in-store sessions to help you find everything that you need. Plus, you'll get special invites to events and sales.
Skip the Outlet
The stock at Banana Republic's outlet store, like most Gap brand outlet stores, is mostly made up of lower quality merchandise created for the outlet store (and not found in Banana Republic stores). We're not saying that the outlet doesn't have a few pieces from the main mall stores, but an overwhelming majority of the items in the outlet stores isn't the same stuff you find at your local mall-based Banana Republic.
One quick way to tell whether that shirt you love is an "outlet" item, is to look at the label. If there are three dots beneath the words "Banana Republic" then it's an item created specifically for the outlet. Also if the letters are bronze or tan/brown and/or the tag itself feels a cheap, then most likely it's an outlet only piece.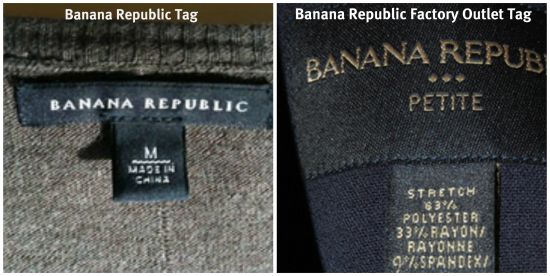 Check Out These Banana Republic Shopping Tips
How to Return an Item to Banana Republic
Banana Republic's Accessories Concept Store