This post may contain affiliate links. See our privacy policy.
Have you noticed that Amazon has upped its fashion game recently? The ecomm giant has turned into a veritable hotbed of all things fashionable. The megastore for everything under the sun has over 75 in-house labels of its own — most of which cater style-minded men, women and children. Here are five must-watch Amazon fashion brands to consider adding to your closet.
Amazon Fashion Brands We Love
Haven Outerwear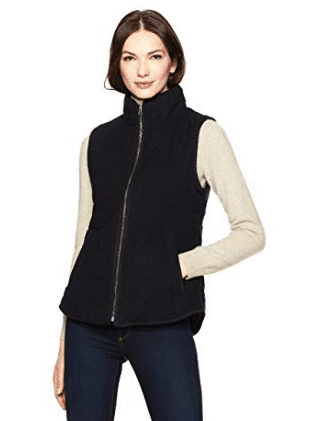 Yep, seriously — every piece in the Haven Outerwear collection comes in at under $100. That means you can easily stock your wardrobe with several colors of your favorite parka or quilted puffer if you so desire.
An effortless lightweight herringbone vest ($13.95 to $29) is the perfect layering piece as you make the transition to cooler weather. When it genuinely cools down, brave the chill in an insulated parka ($85). Lined with soft quilted material, it features a drawstring at the waist for a flawless fit.
Cable Stitch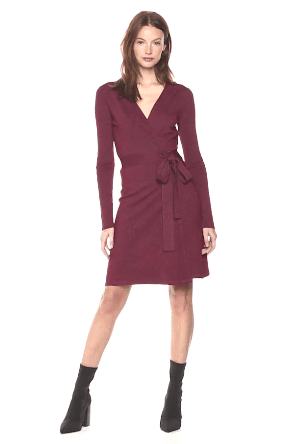 If there's one thing we can all use more of, it's basics with a twist. The Cable Stitch line reinvents the old standards — mock neck sweaters, tank dresses, and cardigans among them — by adding unusual flourishes and updated details that take your wardrobe to the next level.
A hand-embroidered sweater ($59.50) recalls the sweetness of your favorite childhood topper, yet is all grown up thanks to its neutral tones and minimal accents. A sleek wrap dress ($59.50 to $69.50) adds timeless grace to your work wardrobe and makes a seamless transition to after hours.
Suite Alice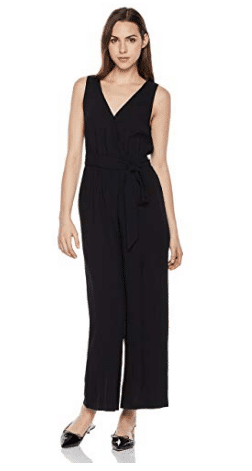 Versatile and feminine, with a nice blend of trendy and timeless touches, the Suite Alice range is the answer to many women's style conundrums. The line has everything from dramatic high-neck dresses adorned with flowers to sexy drape front blouses to lightweight cropped trousers. The concept is genius in that it provides a solution for everything on your schedule, from work to play.
A slinky sleeveless jumpsuit ($39.95 to $42.95) is beautifully cut to flatter, while a simple boyfriend blazer ($57.95) looks phenomenal with jeans or tailored trousers.
Denim Bloom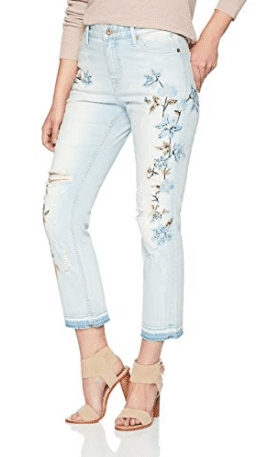 Jeans, jeans everywhere! Denim Bloom was seemingly born of a desire to provide women with a one-stop shop for all of their denim needs. The result is a collection that includes a little bit of everything, from low-rise boot cuts ($69.99) to high-waist skinnies ($50.99) to embroidered cropped jeans ($62.99). The line isn't limited to jeans, either — you'll also find comfortable skirts, jackets, and shorts.
Lark & Ro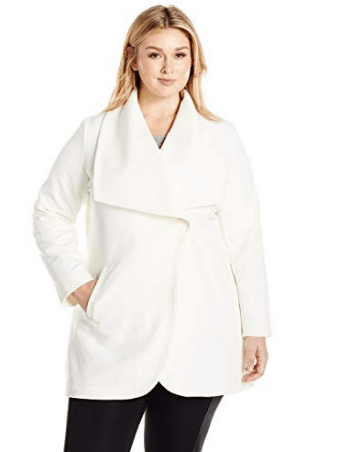 Lark & Ro receives a lot of love, and for good reason. There are plenty of practical-meets-stylish essentials designed with women of all shapes and sizes in mind. Designs are crisply designed, with sharp silhouettes and quality materials that set the tone for longevity.
A single-button jacket ($30.70 to $112.71) gives your cool-weather collection the fashionable touch it needs. A sleek pencil skirt ($39) plays well with anything from a silky shell and cardigan to a refined blouse. There are even sporty options, like a fitted track jacket ($26.29 to $34.64) that promises to keep you cozy during those brisk fall morning workouts.
Love this post? See our review of the Common Threads collection on Amazon.