Your wedding day is on the calendar and you want to look and feel like a million bucks. But you've got this nagging feeling that your age might limit your selection of dresses.
If that sounds familiar, keep reading. Because whether you're 45 or 65, there are plenty of figure-flattering options available. So sidestep the strapless, fluffy, princess ensembles and check out our round-up of elegant and chic wedding dresses for older brides, all priced from $200 to $800.
Wedding Dresses for Older Brides: 4 Styles
50s Style Prom Dress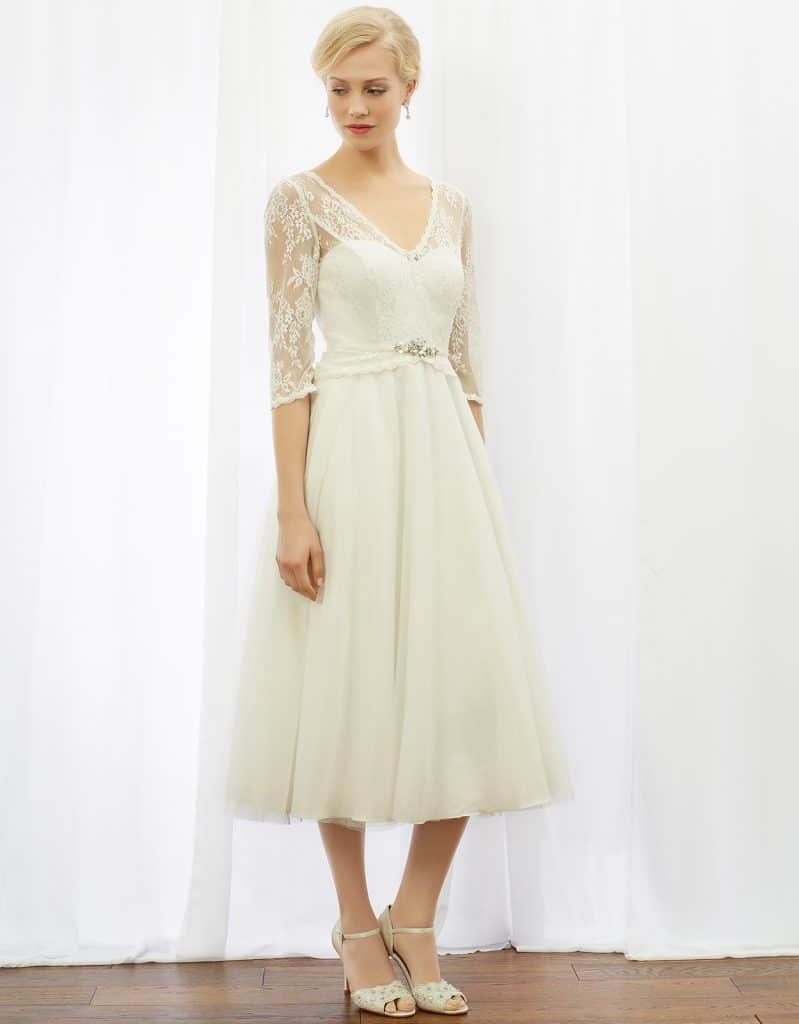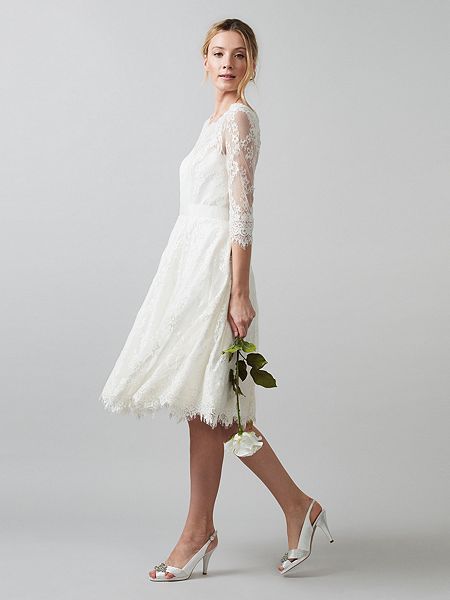 If you don't wish to go for a full-length, floor-skimming number but would still like to look feminine and dressy, a 50s style prom dress should be your go-to. This timeless shape nips you in at the waist and elongates the legs (thank you midi length!). Highlight your waist with a bridal belt and, if you'd like to wear a veil, opt for a birdcage style to tie in with the vintage feel.
Floor-Length Dress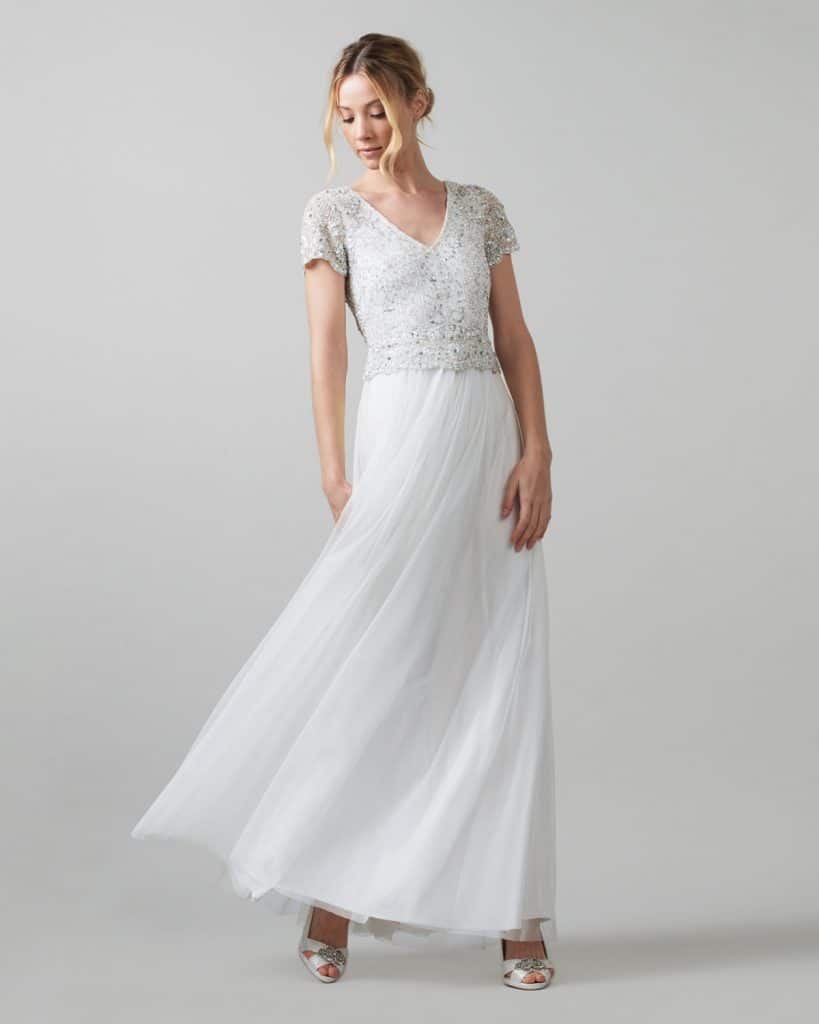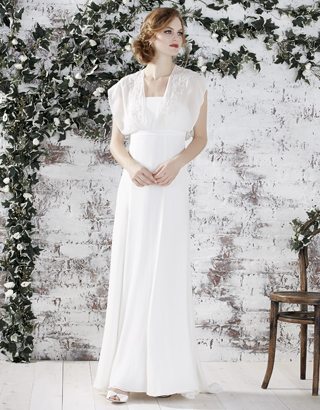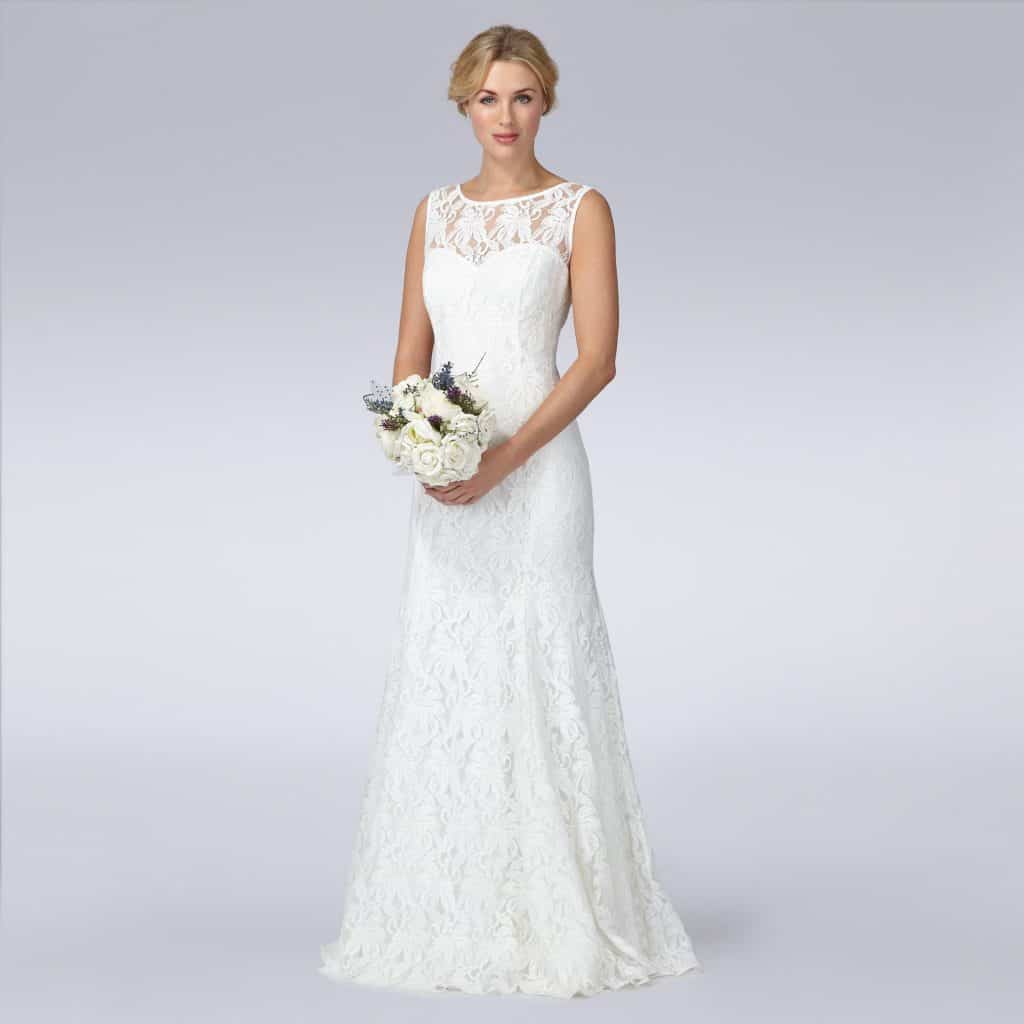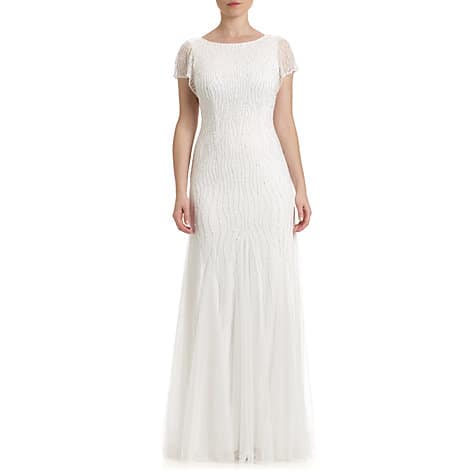 If you'd like a traditional floor-length dress, there are plenty of options open to mature brides. You have so many choices–from flattering empire-line styles to lace and sparkly details–that your first step should be to narrow down your personal design tastes. Ask yourself these questions:
When you're heading out to a formal event do you go for all out opulence or understated chic?
Do you like smooth silks or tulle textures?
Do you prefer modern clean lines or floaty, ethereal shapes?
Stay true to your personal tastes, to ensure you feel relaxed and comfortable on your big day.
Elegant Shift Dress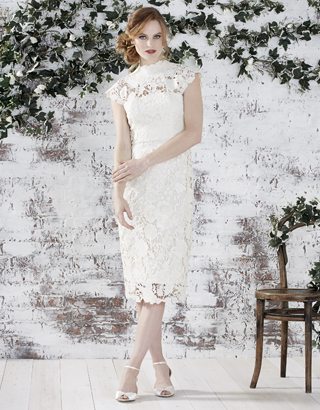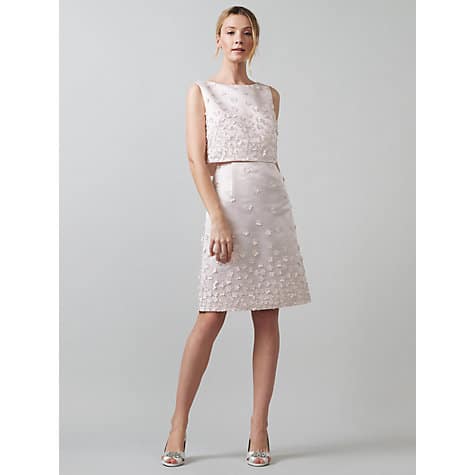 If the style of your wedding doesn't suit a full-length gown, or you'd like to something altogether simpler, don't be afraid to step away from tradition. A structured shift dress in ivory, blush, champagne or cream is a timeless choice more suited to an intimate affair. Pair with a structured jacket and hat to complete the look.
Long Lace Sleeves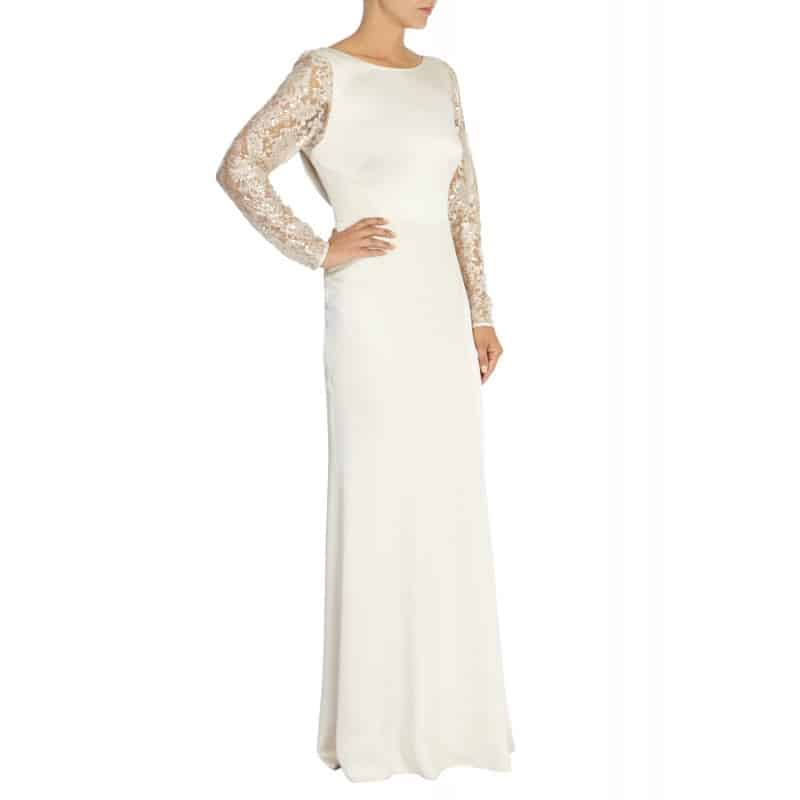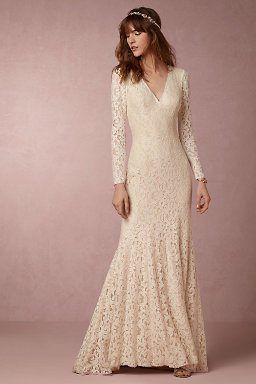 If you want to keep your upper arms covered up, it can be daunting to see the endless rails of strapless dresses in many bridal boutiques. But you don't need to compromise on style if you'd like a dress with sleeves! In fact, many of this season's styles make sleeves the focal point. Long lace sleeves show a hint of skin but offer enough coverage to ensure you feel comfortable.