Comfortable clothes are having their moment in the spotlight. While I am sad about the pandemic-related circumstances that are driving this newfound appreciation for cozy textures and loose-fitting silhouettes, I love that more women are feeling good about prioritizing their own comfort.
This post may contain affiliate links. See our privacy policy.
Don't get me wrong — I love a sexy stiletto heel or a bandage dress when the occasion is right. But I also fiercely defend my right to wear joggers and t-shirts if that's the mood I'm in. Because comfort is important, whether you're headed out to run errands or just hanging at home. Silk or cotton against your skin can be more comforting than retail therapy, red wine, or a thousand other unhealthy things we do when we're bored, upset, or stressed.
Comfortable clothes at home
In this at-home era, you may be realizing your current wardrobe doesn't quite reach the comfort quota you'd like. Even I came to that realization, and I had a mild obsession with joggers well before anyone had heard of COVID-19. If you're in that boat, take a look at this essential list of comfortable clothes that'll help you de-stress and reset at home. For best results, combine any one of these essential threads with a good book or a long conversation with a good friend.
1. Woolen footwear
Soft, cozy footwear is vital for at-home life. My pick for the ultimate indulgent footwear is Australian UGG boots — the sheepskin interior feels glorious on your feet. UGGs are known for their midcalf, outdoor boots but the original UGG brand also makes slippers and scuffs, too.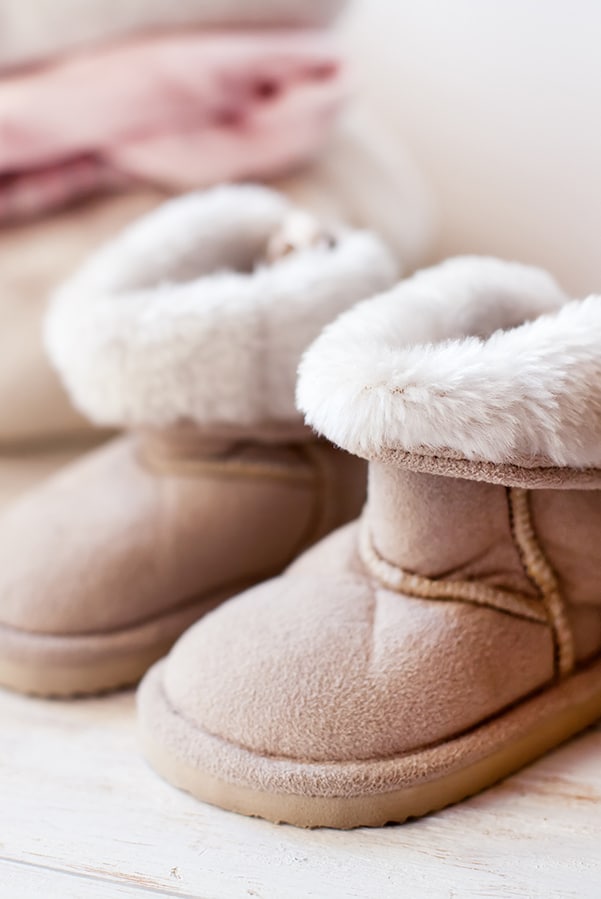 I practically lived in UGG slippers this past winter. Turns out, having my feet wrapped in sheepskin was the only solution to manage my chilblains. (Chilblains are kind of like hives that you get from cold air. Since moving from SoCal to the Midwest, I get them every winter on my feet. This year, it was pretty mild; I'm sure it's because I was constantly wearing those sheepskin slippers.)
2. Silk pajamas
Silk pajamas are another must-have for relaxing comfortably at home. You know how silk feels — smooth, soft, and luxurious. But silk has other benefits beyond its lovely texture. Silk is hypoallergenic and antifungal. It's also breathable, moisture wicking, has the ability to regulate temperature, and it contains natural cellular albumen, which is thought to speed up the metabolism of skin cells.
Don silk pajamas at bedtime and you'll probably sleep better and your skin will feel softer when you wake. Add a silk pillowcase to the mix and extend those benefits to your face. You might equally enjoy wearing your silk PJs around the house on your lazy days, too.
3. Cotton tops
Cotton, like silk, has good-for-you features as well as its soft feel. Cotton fabric can pull moisture away from your skin, which makes you feel cooler on hot, sweaty days. The fabric can actually hold up to 20% of its weight in water before it feels damp. Cotton also has insulating properties, because it traps air between its fibers and your skin. Lastly, cotton is hypoallergenic which makes it a nice choice for those with sensitive skin.
Look for 100% organic cotton t-shirts that have a looser fit. You'll appreciate how nice it feels to slip into one at the end of your workday. Everlane has long- and short-sleeved options priced from $18 to $30.
4. Cotton underwear
Cotton's breathability, moisture-wicking, and hypoallergenic qualities are also good for your lady parts. Cotton panties are thought to help prevent yeast infections, because cotton keeps your sensitive areas drier and more ventilated than other fabrics like polyester.
You'll see many cotton underwear options available that are 95% or 98% cotton, with elastane or Lycra added in for stretch. These pieces are often fairly affordable. But if you have very sensitive skin, you might prefer a 100% cotton panty. Admittedly, those are harder to find and a touch more expensive. Try Oddobody or search on Etsy for some good options.
5. Cotton robe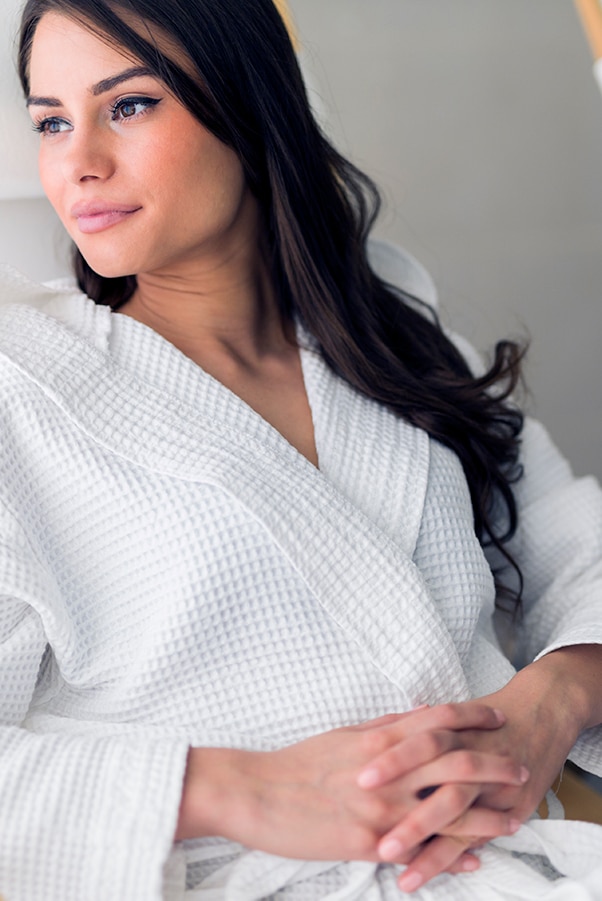 Every girl needs a soft, luxurious robe. A day of pampering involving at-home spa treatments and an aromatherapy bath just isn't the same unless you can slip into a cozy robe at the end. But a durable cotton robe is also an indulgence you can enjoy every day. Step out of the shower, apply a body oil or moisturizer, pop on your cotton robe and wear it while you put in your contacts, follow your skincare and beauty routine, and style your hair. That's the right way to start your day.
You can find affordable cotton robes on Amazon for less than $50.
6. Silk or wool duvet fillers
Even when you have silk PJs, cotton panties, and sheepskin slippers, nothing beats wrapping yourself up in a high-quality blanket or duvet. Blankets are easier to buy than duvets, because they're constructed of a single layer. You know what the fabric feels like to the touch. Duvets, on the hand, have an outer layer plus filling. And when choosing a duvet, the type of filling largely determines the quality.
Silk-filled and wool-filled duvets are both good choices, as they are resistant to allergens and have temperature- and moisture-regulating properties. Those insulating and moisture-wicking capabilities contribute to better sleep, according to a study from University of Leeds.
The takeaway? You can improve the quality of your at-home leisure time by investing in the right fabrics. Wool, silk, and cotton make for comfortable clothes and blankets, because they feel nice to the touch and they keep your skin insulated and sweat-free, without irritation.