This post may contain affiliate links. See our privacy policy.
Each year, Independence Day brings its own celebratory style to the forefront. While 4th of July fashion is never out of style in the U.S., it reaches its peak of popularity right about now. And you know how it is when there's seasonality involved — you have to shop fast to get the best pieces.
Whether you're going to a barbecue or hitting up the nearest parade, we've found some adorable and festive Americana pieces just for you. The best part is, all these 4th of July picks are under $40!
4th of July Picnic Outfit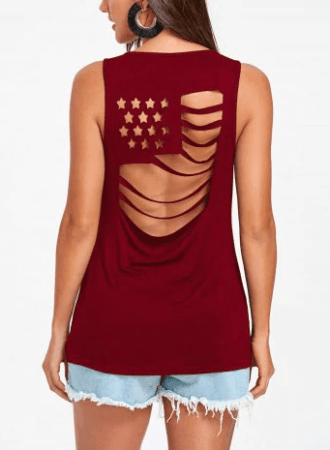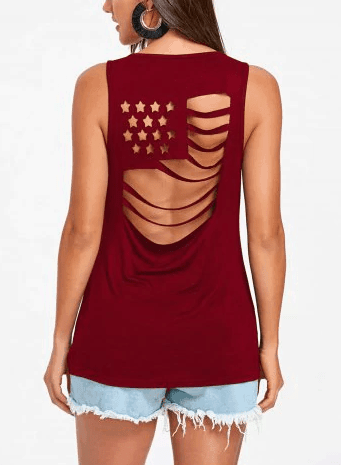 You can't wear this cutout top if you need coverage, but it does get style cred for being clever! Pop this fun, American flag cut out t-shirt ($16) over your bralette for a picnic, or use it as a cool-girl swim cover-up at the beach. Just don't forget the sunblock, unless you want a lasting tribute to the flag on your back.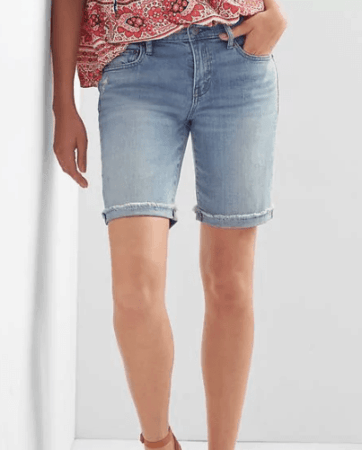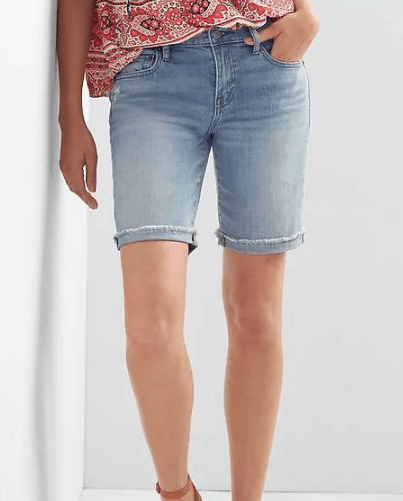 You can pair the tee with a simple pair of denim bermuda shorts ($25 at GAP). A lighter wash has a more relaxed feel, ideal for your Independence Day picnic.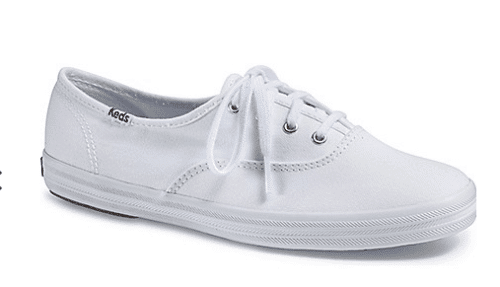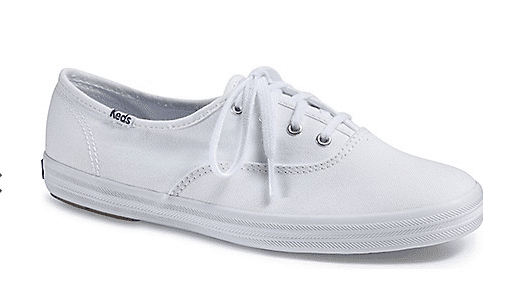 Anchor your red, white and blue ensemble with a crisp, clean pair of white Keds. These are the Champion Originals, for $40.
4th of July Beach Outfit
Swim set that's an outfit too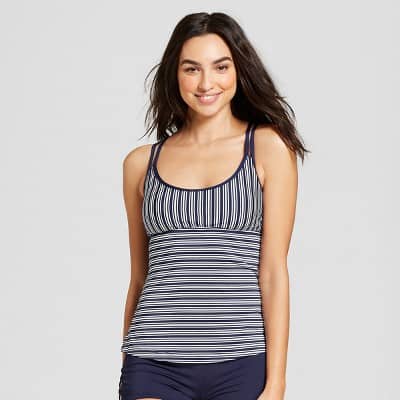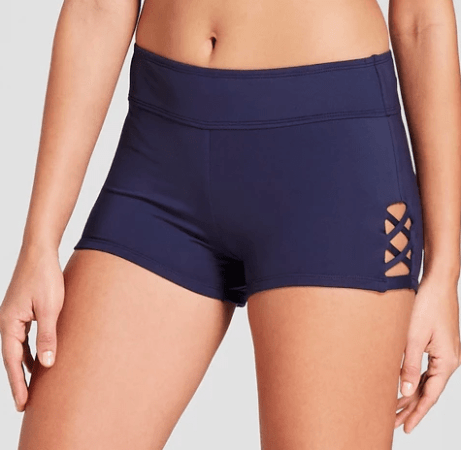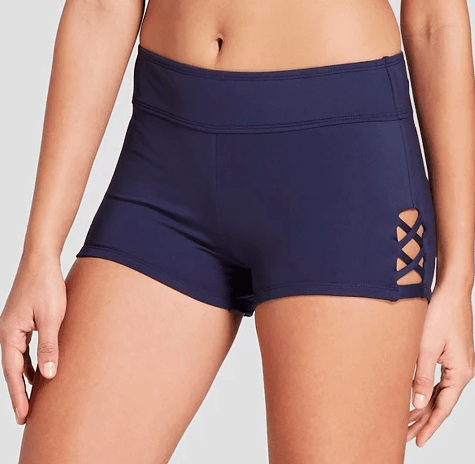 The less practical ladies on the beach will be donning the stars and stripes triangle suit, which is always a hit on the 4th. But I like a tankini/swim short combo for ultimate outfit versatility. Pick up this whole set at Target for less than $50. Wear it in the water, to the volleyball court or to the café.
Tough-wearing sandals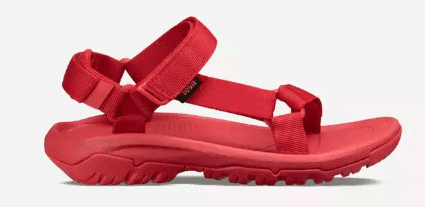 If you add in a pair of durable sandals in bright red, you're also ready to take an impromptu hike. At $70, Teva Hurricanes are a little splurgy for sandals, but you'll love wearing them. Keep them around for days when you've got lots of walking on the agenda — they're great for anything from light hikes to urban exploring.
Patriotic Post-Party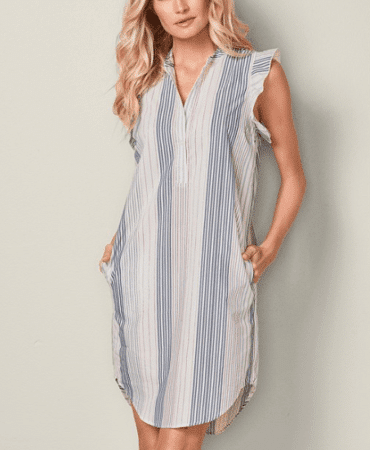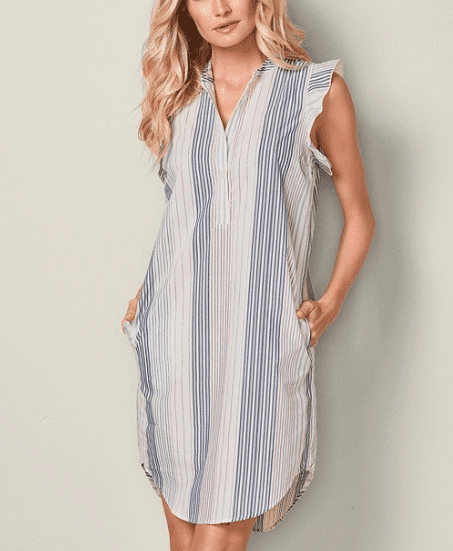 If you're reluctant to go full stars-and-stripes for fear of buying a single-use piece, go with an Americana-inspired outfit instead. This button-down, ruffle sleeve shirt dress is both trendy and patriotic, thanks to red and blue vertical stripes. It's available at Venus.com in XS to 3X for $33.
And, bonus, this dress will work with both the Hurricane sandals or the white Keds shown above.
Americana Accessories
The essential tote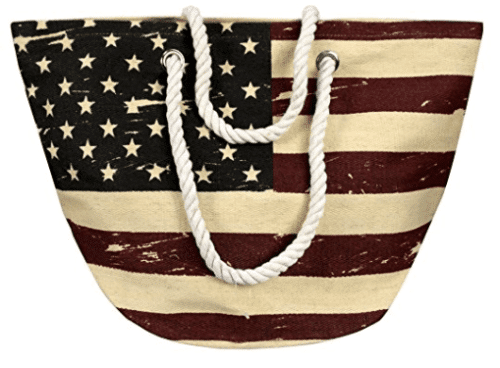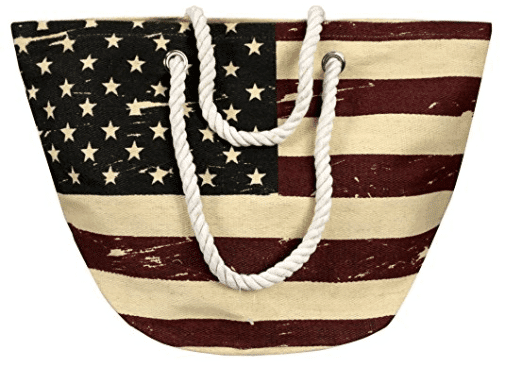 Every party girl needs a tote. And this patriotic bag is a steal at $15. The rope strap is sturdy and a magnetic button keeps your odds 'n ends secure inside this roomy tote.
The cool-down towel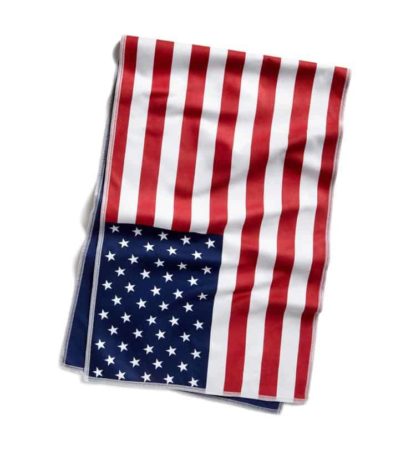 An outdoor gathering in July could get steamy and sweaty. When you pull an American flag cooling towel ($15) out of your tote, you're likely to be the most popular guest at the party. The towel cools to 30 degrees below average body temperature when you get it wet, wring it out and snap it a few times. Get up to two hours of cooling action, and then re-soak and snap to reactivate.
And here's one last tip for deciding what to wear on the 4th of July: red, white and blue flag patterns generally work best as punchy accessories, paired with a more subdued outfit. If you go overboard on the stars and stripes, you just might give your fellow partygoers vertigo.