We'll recap the last week or so. Watch McKayla Maroney's crazy perfect vault in slo-mo more times than you watched Tom Cruise's plain crazy jumpin' on Oprah's couch video. Scour the web for photos of Duchess Kate and Will (Okay, less Will, more Kate) cheering on Team Brit. Refresh NBC's website to check the medal count and see if we're beating China. (No, at the time this article is being written.) And check out all the eye candy in leaves-little-to-the-imagination-tight uniforms. Bonus points for dreamy accents.
Sure, it's not exactly a runway, but when Stella McCartney and Ralph Lauren are involved, the Olympics ARE about fashion. We're rounding up some of our favorite athletes who inspire us in the style department.
Olympic Stars' Inspiring Styles
Gabby Douglas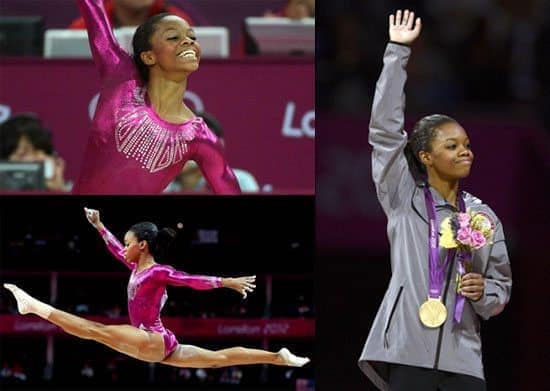 Last week, Gabby Douglas was a prototypical 16 year old teen from Virginia Beach. This week? She's tweet buddies with essentially a Who's Who star list in Hollywood (Oprah, Pink, Justin Bieber… Not that we're name dropping…), Barak (as in Obama) has called her, and her hair has become a politicized conversation of analysis. Oh yeah, and she won two gold medals. No big deal.
[imagebrowser id=513]