This post may contain affiliate links. See our privacy policy.
The one-piece party doesn't stop at bodysuits! We're truckin' right on through the summer season with options fit for the waterfront. In a cabana by the pool or under an umbrella on the beach, the one-piece is the suit silhouette all the cool girls are pining for this year.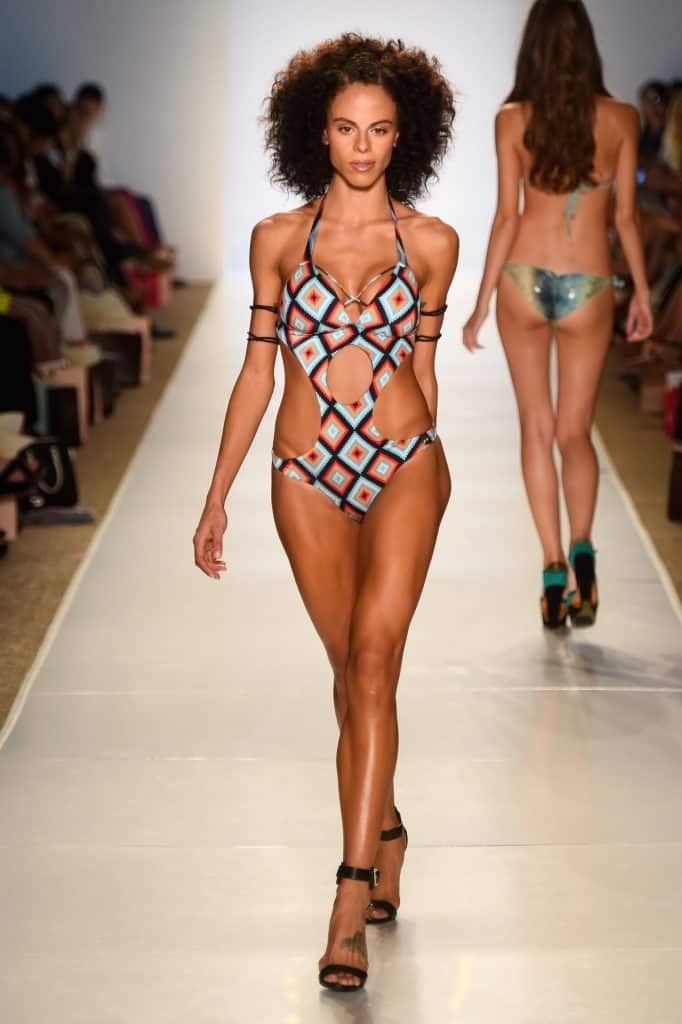 And if you think the simple old tank suit is the only option out there, you're seriously missing out. With as much customization in cut, color and embellishment as the bikini market has, one-pieces are the flattering summer-time wear that offer endless aesthetics. Now everyone can find their ideal single silhouette, and we're here to give you the helpful nudge to ditch the bikini.
Retro fits, sexy cutouts, sport styles and more make an appearance in the 2016 swim lineup. so help you narrow the field, but find your perfect fit, we've found 10 essential picks that each hold a little something for everyone.
If you prefer the look of a two-piece, this is the silhouette for you. Cutouts and a little Americana stripe action doesn't hurt either.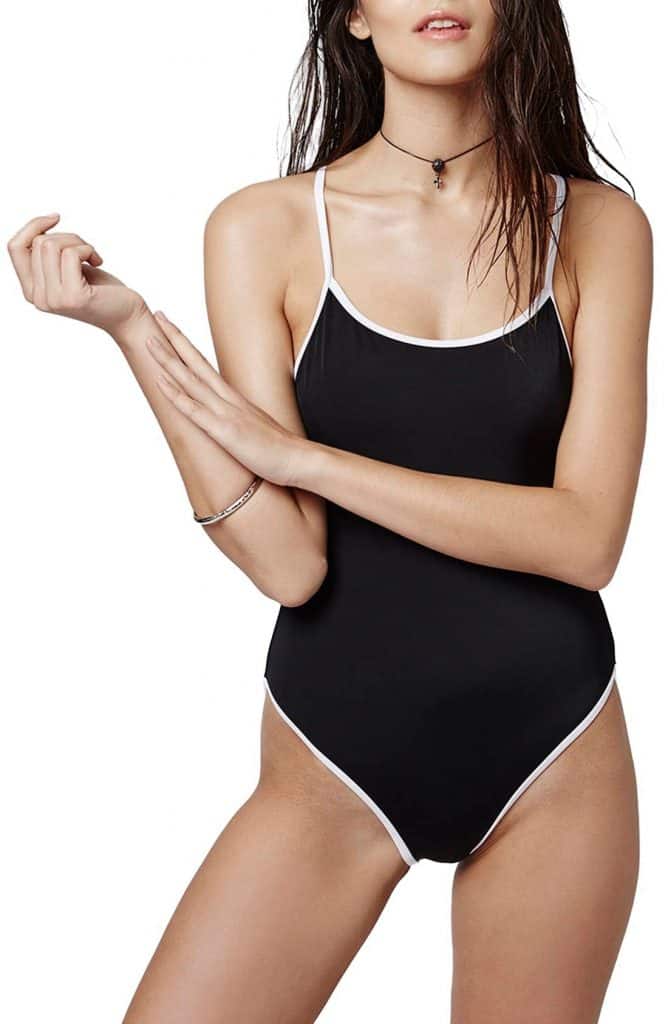 This contrast piped spaghetti strap style was for today's sporty and '90s-inspired babes–definitely the one to wear with all your chokers and dad caps.
Vintage lovers looking for a modern fit will swoon for this flirty, red-hot halter suit.
An elegant option for the lap of luxury or those who just like an ultra-feminine look for bathing in the sun, perfect for channeling your inner bronzed goddess.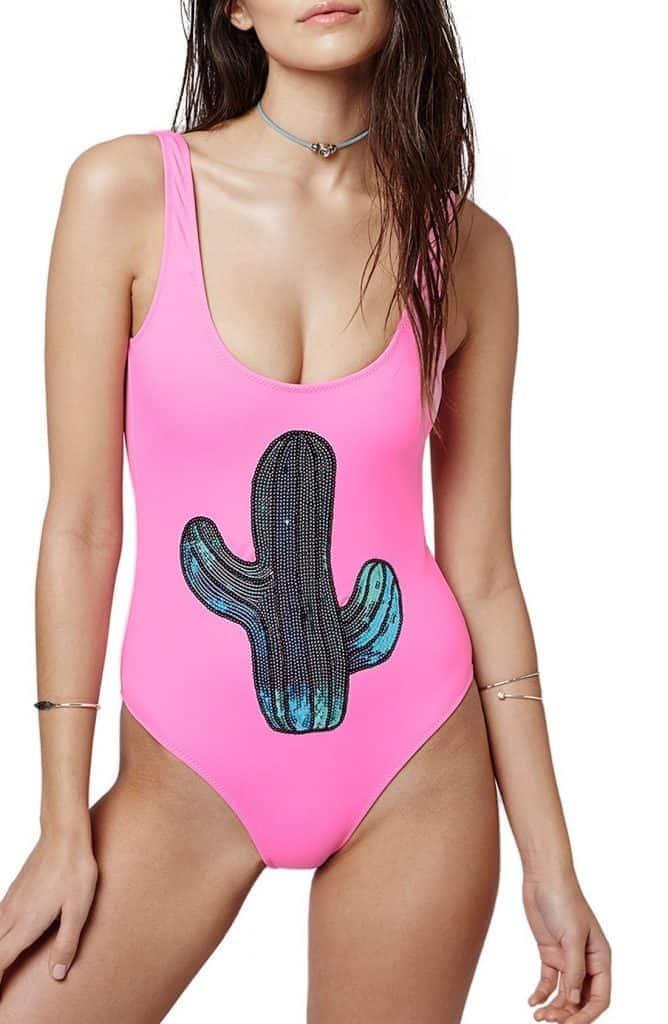 Hot pink and sparkling sequins are key for the Desert Queen and this scoop style brings the fun factor.
For that "got it from my mama" look, this cutout suit looks like it should come with a free pair of skates.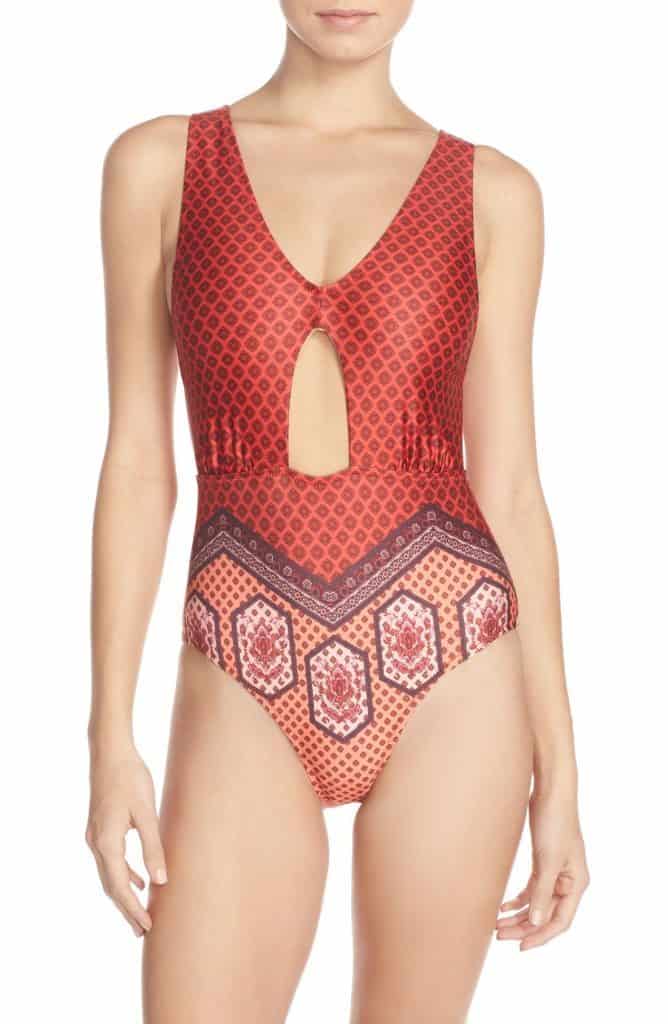 The '70s are back in this bohemian cutout design patterned with mixed prints.
The LBD of one-pieces, this sultry but sophisticated swimsuit shows some skin.
Ruffles add demure charm to this classic white suit in a modest cut.