The following is a guest post from our friends at Lucky.
Newly divorced Kim Kardashian will have to face the public soon, and when she does, she'll need an outfit that exudes self-confidence with a dash (pun intended) of vulnerability. Because even if the only thing Kim tells the paparazzi is "no comment," her outfit will say a whole lot more. Dark Sunglasses 
A ladylike, glamorous frame would protect Kim from flashbulbs without veering into oversized "diva shades" territory.

 DARK GREY ACRYLIC OVERSIZE ETCHED FRAME SUNGLASSES, $159.30, SEE BY CHLOE, BLUEFLY.COM
Little Yellow Dress
Perhaps Kim could take a pointer from Reese Witherspoon, who famously stepped out in a yellow Nina Ricci dress post-breakup with Ryan Phillippe. The sunny shade burst with confidence, shaming sultry reds and lacy minidresses into looking too try-hard.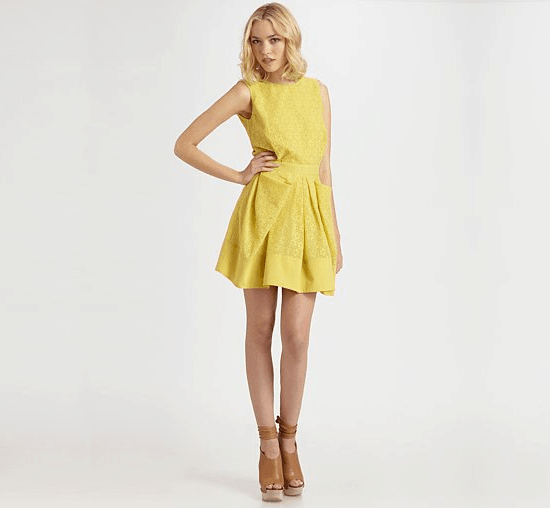 SLEEVELSS SHEATH WITH PLEAT POCKETS, $495, SEE BY CHLOE, SAKS.COM
Little White Dress
Like yellow, white's an excellent choice: it looks fresh, energetic and sweet. This one's also short and a little curve-hugging, which we know Kim would love.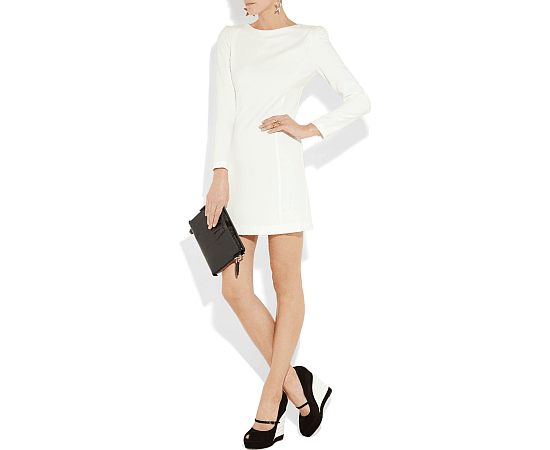 "REUSSITE" JERSEY-CREPE SHIFT DRESS, $320, SANDRO, NETAPORTER.COM
Waist-Cinching Belt
Throwing on a thick, waist-cinching belt over any existing outfit will render it structured in two seconds flat. Which is perfect when you can't tear yourself away from the Notebookand mini cupcakes for any longer than that.

SLICED & PERFORATED WAIST BELT, $190, LINEA PELLE, SHOPBOP.COM
Tailored Blazer
Over a dress or paired with pants, a blazer would lend Kim a detemined, polished look, no matter what else she's wearing.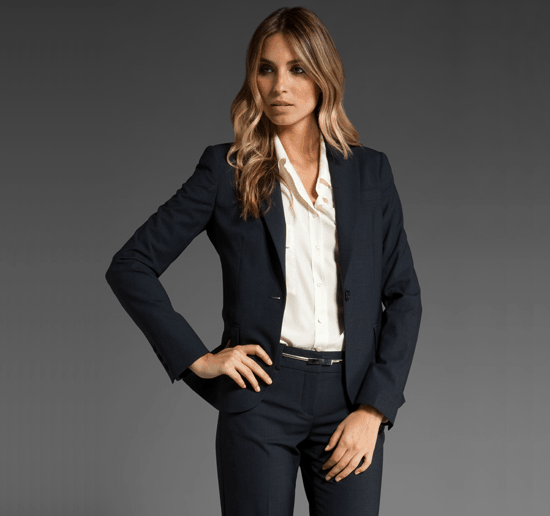 "GABE" TAILOR BLAZER, $395, THEORY,REVOLVECLOTHING.COM
Platform Pumps
Kim might like the hidden platform, which keeps this pump comfortable despite its height. And really, who doesn't feel a little more confident with a few extra inches?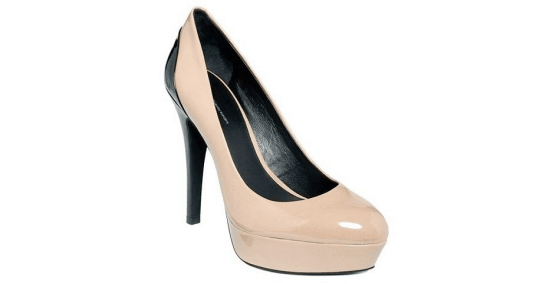 "BENECIA" PLATFORM PUMPS, $89, INC INTERNATIONAL CONCEPTS, MACYS.COM
Long-Lasting Lip Stain
As for makeup, a lip stain that's "apply in the morning, forget about it for the rest of the day" is a mandate….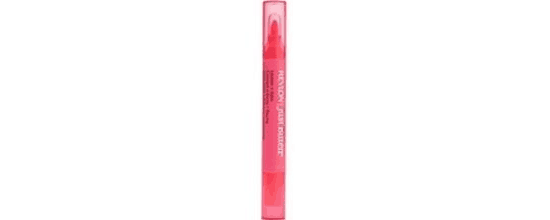 JUST BITTEN LIP STAIN + BALM, $8.99, REVLON, DRUGSTORE.COM
Waterproof Mascara
As is waterproof mascara.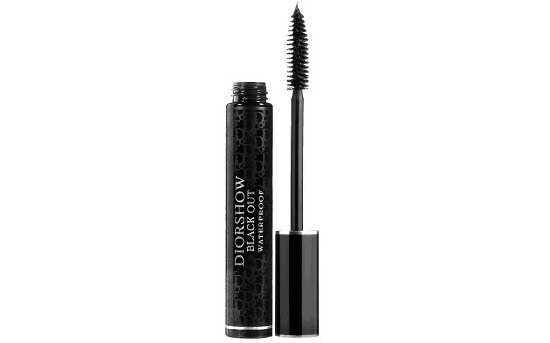 DIORSHOW BLACKOUT WATERPROOF MASCARA, $24.50, DIOR, SEPHORA.COM
Statement Jewelry
To top it all off, a bold yet classic necklace would make the perfect accessory for Kim to say "hey, I'm doing just fine."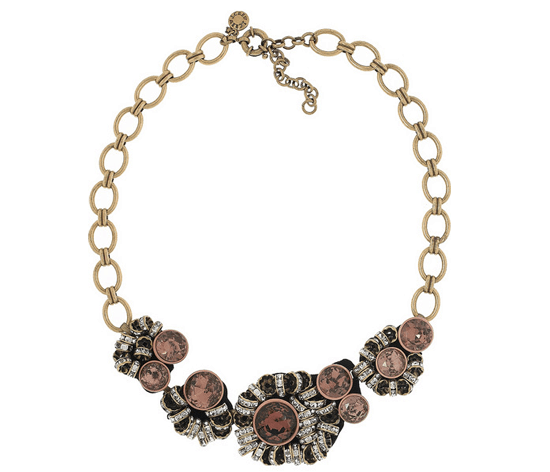 CRYSTAL BRULEE" BRASS NECKLACE, $130, J.CREW, NETAPORTER.COM