This content may contain affiliate links. Please see our disclosures for more information.
Step 3: Grab A Piece of Hair From The Outside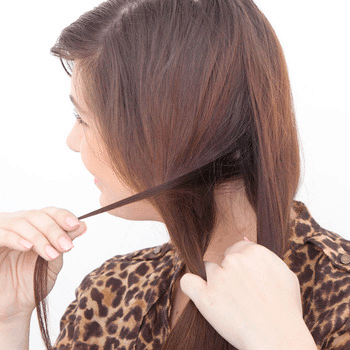 Hold both sections in one hand as seen in the picture above, and use your other hand to grab a small piece of hair from the outside of section one and bring it over to section two.